If you're based in South Africa and want to buy shares online, the end-to-end process can be completed in minutes. You will need to choose a regulated online stock broker, deposit some funds with your local debit/credit card or bank account, and then choose which shares you want to buy.
In this guide, we explain the ins and outs of how to buy shares in South Africa. We explore key steps that you will need to take before getting started – such as choosing a suitable share dealing site, learning how capital gains and dividends work, and the steps required to place your first stock trade.
---
5 Providers that match your filters
Features
Trade Share CFDs with 0% Commission

Wide Range of Payment Options

Trade Major
Features
Payment methods
Past profits do not guarantee future profits.
Features
No spreads

Educational content

User-friendly platform
Features
Payment methods
CFDs are complex instruments and come with a high risk of losing money rapidly due to leverage. 75.3% of retail investor accounts lose money when trading CFDs with this provider.
Features
Over 12000 shares and ETFs to invest in

Out of hours US share dealing

Supports MT4 and ProRealTime
Features
Payment methods
So now that you know the ins and outs of how share trading works in South Africa, we are now going to show you what you need to do to get your hands on some stocks today. In fact, by following the guidelines below to the 't', you could make a share purchase in less than 10 minutes. Take note, our step-by-step walkthrough is based on popular CFD stock broker Capital.com. You can, however, use any platform of your choosing, as the steps remain constant!
1. Open an Account with Capital.com Today – Pay 0% Commission on Stocks & tight spreads
Visit the Capital.com website and click the 'Register' button. Upon clicking it, you will be asked to enter some personal information. This includes your full name, home address, date of birth, and contact details. You will also need to choose a username and a strong password.
2. Upload ID
You will now be asked to upload a couple of verification documents. This includes a copy of your South African passport or driver's license and a recent copy of a bank account statement or utility bill.
3. Deposit Funds
Once you have uploaded the aforementioned documents, you will be asked to make a deposit. Supported payment methods include debit cards, credit cards, and South African bank transfers. Capital.com has a minimum deposit policy of only €20 by credit/debit card.  You will then have the freedom to buy shares in over 5,000 companies from several international exchanges.
As soon as your deposit has been processed (which is instant apart from a bank transfer), you can then buy some shares. If you want to browse the many different markets offered by Capital.com, click on the 'MARKETS' button followed by 'SHARES'. Alternatively, if you have a particular company in mind, enter it into the search box and click on the corresponding result.
78.79% of retail investor accounts lose money when trading CFDs with this provider.
---
Before you can learn how to actually buy shares in South Africa, it is wise to buildup your stock dealing knowledge before taking the plunge. This will ensure that you do not open a broker account and deposit funds without having a firm grasp of how the financial markets work.
With this in mind, below we discuss the basics of buying shares in South Africa as a first-time buyer.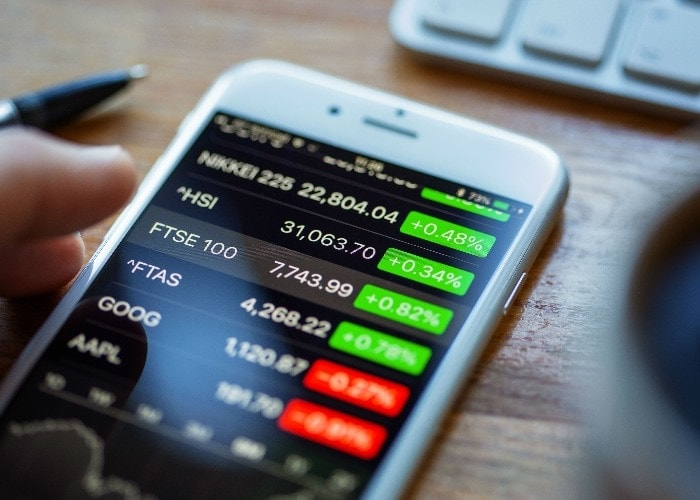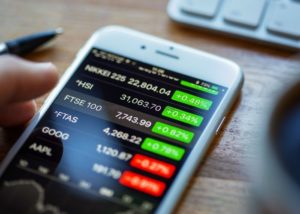 In its most basic form, shares are issued by companies as a means to raise capital. In return, by purchasing shares from the company in question, you will own a percentage of the firm.
For example, if you purchased 1% of Company ABC, you would subsequently own 1% of the organization. This would entitle you to dividends as and when they are distributed, as well as the legal remit to vote in shareholder meetings.
In order to issue shares, the company must be listed on a public stock exchange. This includes the likes of the London Stock Exchange in the UK and the NASDAQ in the US. This means that sellers can offload their shares to new buyers.
The specific price of the shares will go up and down on a second-by-second basis, which is determined by market forces. In other words, if demand for the shares outpaces supply, then in theory the price of the stocks will go up. Similarly, if there are more people selling the shares than those that wish to buy, then price of the stocks will naturally go down.
If you want to buy shares in South African companies (or international firms that have a presence in the country), you will need to use a share dealing platform that gives you access to the Johannesburg Stock Exchange. Some of the most valuable companies on the exchange includes Prosus, Anheuser-Busch InBev, Naspers, Anglo American, Glencore, and BHP Group.
With that said, it is also worth expanding the horizons of your stock portfolio by considering international marketplaces. For example, some of the largest companies in the world – namely Apple, Google, Facebook, Amazon, Nike, and Disney are listed across the New York Stock Exchange and NASDAQ. Then you have the London Stock Exchange which hosts companies like British American Tobacco, HSBC, Royal Mail, and GlaxoSmithKline.
Outside of the UK/US markets, a number of South Africa share dealing platforms also give you access to the:
Tokyo Stock Exchange
Shanghai Stock Exchange
Hong Kong Stock Exchange
Euronext
Shenzhen Stock Exchange
Toronto Stock Exchange
Alternative Investment Market (UK)
Frankfurt Stock Exchange
And many others!
As we briefly covered earlier, you can actually check to see what stock exchanges your chosen broker offers before signing up.
Indexes and ETFs
If you don't feel comfortable investing on a Do-It-Yourself basis, it might be worth considering a stock market index or ETF. Regarding the former, you will be investing in the wider stock markets, as opposed to picking and choosing individual companies.
For example, let's suppose that you invested in the London Stock Exchange.
The best way to do this would be to invest in a stock market index like the FTSE 100.
This particular index will track the 100 largest companies that are listed on the London Stock Exchange.
Through a single stock market index investment, you are essentially buying shares in the 100 largest UK firms via a single trade.
Alternatively, you might want to consider an ETF (exchange-traded fund). This operates in a similar nature to a stock market index, insofar that you will be investing in dozens or hundreds of companies via a single trade. An ETF might track a particular stock market index like the Dow Jones or S&P 500, or a specific industry like tech stocks, retail stocks, or real estate stocks. Some ETFs even track dividend stocks – which is ideal if you are looking for a diversified portfolio of income-generating shares.
---
How Do You Make Money When You Invest in Stocks South Africa?
The overarching objective of buying shares is to make a profit. This can actually come in two different forms – capital gains and dividends.
Capital Gains
When you buy shares in a company, the long-term aim to sell them at a higher price than you originally paid. If you are able to do this, then the profits are known as 'capital gains'.
For example:
Let's suppose that you buy 10 shares in Microsoft at $180 per stock
This means that your total investment amounts to $1,800
Three years later, Microsoft shares are now priced at $230 per stock
You are happy with your gains so you decide to sell the shares
You made £50 per share ($230-$180), and at 10 shares – this amounts to a profit of $500
The $500 profit that you made from selling your shares at a higher price is your capital gains. You will need to pay capital gains tax on these gains if you are a South African resident for tax purposes. This varies from 18% to 45% depending on your income tax band.
Dividends
Some, but not all, publicly-listed companies pay out regular dividend payments to their stockholders. In its most basic form, this simply means that the company in question is sharing its profits out to those that hold stocks. If this is the case, dividend stocks typically distribute payments every 3 or 6 months. When they do, the funds will be deposited into the brokerage account that the stocks are held at.
Here's how dividends stocks work:
Let's say that you hold 1,000 shares in Ford Motors
The firm pays dividends every three months
This time around, Ford Motors announces a dividend yield of 4%
This amounts to $0.27 per share
You hold 1,000 shares in Ford, so you will receive a total of $270 ($0.27 x 1,000 shares)
Some South African investors will look to focus exclusively on dividend stocks, as this allows them to earn passive income. You then have the prospect that the shares will increase in value, which means you can earn dividends and capital gains collectively!
Making money in the stock market isn't as simple as buying a few shares and guaranteeing yourself unprecedented profits. On the contrary, there is every chance that you will lose money. In fact, there are countless examples of companies that have not only failed to regain their former glory (Western Union, MoneyGram, HSBC, and many others), but some no longer cease to exist.
As such, we would suggest reading through the following five tips before parting with your money.
Diversification is one of the most important strategies that you can take when you invest in stocks South Africa. In its most basic form, it means that you will be diversifying your risk by investing in heaps of different companies. In doing so, you stand the best chance possible of avoiding being overly-exposed to a company that goes down in value.
For example, let's say that you have 40,000 rands to invest in shards South Africa.
An inexperienced investor might decide to buy 40,000 rands worth of shares in Company ABC. If the company ran into financial problems and subsequently saw its shares go down in value, they would likely lose a lot of money.
An experienced investor might invest 400 rands into Company ABC, which is just 1% of their investment pool. They would then purchase shares in 99 other companies – each at an investment of 400 rands. This means that the investor will have shares in 100 different companies from a range of different sectors. This is a prime example of a diversified portfolio.
In truth, buying shares in 100 different companies can be a time-consuming and costly exercise. This is because you will need to place 100 different trades – each of which will encounter a share dealing charge. The good news is that by opting for a stock market index or ETF, you can invest in dozens, if not hundreds of different firms via a single trade.
For example:
The S&P 500 is a stock market index that tracks the 500 largest companies in the US
These companies are listed on the New York Stock Exchange of NASDAQ
Firms making up the S&P 500 will come from a wide variety of sectors and industries (tech, retail, banking, food and beverage, oil, etc.)
By placing a single trade via the S&P 500 – you will personally own shares in 500 different companies
Best of all, you will still be entitled to dividends as and when they are paid!
Tip 2: Build your stake sizes up slowly
Some market commentators will suggest starting off with a demo account. In doing so, you will be buying and selling shares with 'paper money'. Although this will allow you to test the respective trading platform out and learn the ropes of market orders and pricing trends, it won't prepare you for the emotional side of trading.
As a result, you might be best to start off with a real-money brokerage account, albeit, with small stakes. This gives you the best of both worlds, insofar that you will be able to experience what it is like to pick a losing trade, while at the same time mitigate your risks by investing with smaller amounts.
Tip 3: Consider a Copy Trading portfolio when you buy stocks
If you have virtually no idea how to choose which companies to invest in – it might be worth considering the merits of a Copy Trading portfolio. In a nutshell, platforms like AvaTrade allow you to mirror the trades of other investors.
That is to say, not only will you be copying their current stock portfolio – but all future buy and sell orders. This means that you will be able to buy and trade shares without needing to have any experience of how things work.
Best of all, you get to explore the merits of each Copy Trading investor before parting with your money. For example, AvaTrade allows you to check the historical trading results of the investor, and each trader will be assigned with a risk rating.
Tip 4: Make sure you factor in fees and commissions
South African share dealing platforms will always charge a fee of some sort. Not only will the size of the fee vary from broker-to-broker, but as will the pricing model. For example, while some brokers charge a flat fee every time you trade, others charge a variable commission.
Here are the main stock trading fees that you need to look out for before signing up:
Share Dealing Fee: Otherwise referred to as a 'trading fee' or 'trading commission', a share dealing fee is charged every time you place a trade. That is to say, you will be charged when you buy shares, and then again when you sell them. For example, let's suppose that the broker charges 150 rands per order. Regardless of how many shares you buy, you will pay 150 rands when you first invest, and then 150 rands again when you offload the stocks. In other cases, the broker might charge a variable commission against the total size of your investment.
Annual Fees: A number of South Africa stock brokers will charge you an annual fee. If they do, this will be charged against the amount you have invested at the platform. For example, if the broker charges 1% per year and you have 50,000 rands invested, you will pay 500 rands.
Spread: The spread is an indirect trading fee that you need to take into account. It is the difference between the 'bid' and 'ask' price – so the wider the gap, the more you are paying. This is why we suggest sticking with South Africa share dealing platforms that offer tight spreads.
Non-Trading Fees: Other fees to look out for include a charge to deposit and/or withdraw funds, and a fee charged when your account remains inactive for a certain number of months.
Tip 5: Keep tabs on key market developments
On the one hand, stock investors are less concerned about short-term pricing trends. Instead, they are happy to play the long-term game by riding out market waves. On the other hand, it is still vital that you keep tabs on key news developments that can impact your stocks and shares investment. In doing so, you will avoid losing more than you would have done had you not sold the shares earlier.
For example, let's suppose that you have 60,000 rands invested in Facebook shares.
When Facebook was involved in a major data breach and subsequently required to meet with a regulatory committee in both the US and Europe – its share price took a major hit
A shrewd investor would have cashed out their Facebook shares the moment the negative news was announced
In doing so, they avoided a loss that would have been substantially bigger had they not acted. In fact, the shrewd investor likely would have re-purchased the shares once the mass sell-off began to cool-off!
If you have a portfolio that consists of heaps of different stocks, it might be worth using an automated news tracker. The likes of Yahoo Finance have a dedicated fundamental news service that will notify you when an important new story centres on your stocks. You can add as many companies as you wish without needing to pay a fee!
---
If you want to buy stocks and shares in South Africa, you will need to use an online share dealing platform. Such platforms sit between you and the stocks that you wish to buy. On the one hand, there are dozens, if not hundreds of regulated brokers that now accept traders from South Africa.
On the other hand, this can make it difficult to know which platform to sign up with. For example, while some platforms are known for offering low fees and commissions, others are popular for supporting e-wallets like Paypal and Skrill.
With this in mind, below you will find a range of considerations that you need to make before you invest in stocks South Africa.
Tier-One Regulation
You will be depositing and entrusting your hard-earned money with your chosen share dealing platform – so it is imperative that the provider is regulated by a tier-one licensing body.
This will include the likes of:
The Financial Conduct Authority (FCA) – United Kingdom
The Australian Securities and Investments Commission (ASIC) – Australia
The Cyprus Securities and Exchange Commission (CySEC) – Cyprus
By choosing an online broker that is regulated by at least one of the above licensing bodies, you can ensure you are able to buy and sell shares in a safe environment. For example, the broker will need to ensure that it stores client funds in separate bank accounts from its own. It will also need to verify the identity of each and every trader that opens an account. Furthermore, the share dealing site in question will have its books audited by its respective license issuers.
South Africa Payment Methods
The next metric that you need to look out for before you sign up to a broker and invest in shares South Africa is that of payment methods. After all, you will need to deposit and withdraw funds into and from the share dealing site, so make sure that your preferred payment option is supported.
This typically includes:
Debit Cards
Credit Cards
E-Wallets
Bank Transfer
Most online brokers support South African-issued payment cards, which means that you will be able to deposit funds instantly.
Listed Stock Markets
It is also important for you to assess what stock markets you will be able to access at your chosen South Africa stock broker. Some platforms in the space list thousands of companies from dozens of stock exchanges.
As we briefly noted earlier, this is likely to include the New York Stock Exchange (US), NASDAQ (US), London Stock Exchange (UK), and the Tokyo Stock Exchange (Japan).
If you have a slightly higher appetite for risk, it might be worth seeing if the broker gives you access to less liquid markets. This might include exchanges in Singapore, Hong Kong, Saudi Arabia, Sweden, or Spain.
You can check what markets the broker offers before investing in shares South Africa by browsing through its website. It is also worth seeing if the broker offers stock market index funds and ETFs. This will be ideal if you have little to no experience of buying shares, or you simply want to diversify in a seamless manner.
Fees and Commissions
You also need to make some considerations regarding fees when you invest in shares South Africa. This includes both trading fees and non-trading fees. Regarding the former, you will likely need to pay a trading commission or share dealing charge every time you buy and sell a stock. This might come in the form of a flat fee or a variable commission.
A select number of brokers, do not charge any dealing charges when you buy shares without leverage. You also need to look at the size of the spread when buying shares, which is the difference between the bid and ask price of the stock. Finally, check to see what non-trading fees are applicable – such as deposit/withdraw fees and inactivity fees.
---
Best Brokers to Buy Stocks South Africa – Our Picks
Although we would suggest performing in-depth research on your chosen broker before signing up, we understand that this can be a time-consuming process. As a result, below you will find a number of share dealing platforms that are popular with South Africans. Each broker accepts South African debit/credit cards, is regulated by at least one reputable licensing body, offers top-notch customer support, and gives you access to a highly extensive library of shares.
1. Capital.com – Overall Best CFD Stock Broker

Capital.com is a relatively new online stock broker that's quickly become one of the most popular places to invest in shares South Africa. This is largely because it offers a fantastic range of more than 5,000 share CFDs with some of the lowest spreads on the market. There's no commission to worry about either. Capital.com also offers real stocks to traders under the FCA and CySEC.
This broker is an excellent choice for beginner traders thank to its fantastic educational resources, including course, webinars and an educational app dedicated to helping you learn about the stock market. There's even Capital.com which provides news and market analysis.
Another great thing about Capital.com is that it offers a brilliant mobile trading app that's very easy to use while on the go. It's rated 4.8 out of 5 stars on Apple, which is exceptionally high. The trading platform even utilizes artificial intelligence that analyses your trading behaviour and provides you with custom suggestions!
In terms of regulation, Capital.com is licensed by several financial authorities, including the FCA, CySEC, ASIC, and NBRB. The minimum deposit by debit/credit card is just £20, £250 for bank transfer – around 413 rands – and you can deposit with a debit/credit card, bank transfer or Apple Pay.
Pros:
Offers tight spreads and zero commission
Educational mobile app
Over 5,000 share CFDs
User-friendly mobile trading app
AI trading suggestions
Fully regulated by CySEC, FCA, ASIC, NBRB
Cons:
Fees for stock index CFDs are slightly above average
78.79% of retail investor accounts lose money when trading CFDs with this provider.
2. Libertex – Stock CFD Broker with Zero Spreads
If you're looking to speculate on the price movements of underlying assets such as forex, commodities, stocks, cryptos, ETFs and more, then Libertex is a brand that's on most investors' radars nowadays. Established in
1997, Libertex has been offering CFD trading services to its clients ever since. It has over 20 years experience of financial market and online trading experience. With Libertex you can access over 250 tradable assets via CFDs.
Libertex offers two trading platforms for its customers to choose from. Libertex's proprietary web trader platform is excellent for novice traders looking for a simple online trading platform with no complicated technical features. Advanced investors with a lot of trading knowledge, on the other hand, can use the popular MetaTrader trading suite to automate their trading with technical indicators, customisable charts, drawing tools, and robo-advisory services. MT4 is ideal for those interested in forex trading.
When it comes to tradable assets you need to keep in mind that trading on Libertex is not the same as traditional investing. In other words, you do not own the underlying asset. Instead, you trade CFD derivatives on the fundamental price of an asset like forex, stocks, ETFs, commodities and more. A contract for difference, also known as a CFD, is a sort of financial derivative that allows you to trade market price movements without owning the underlying product, as previously stated.
Depositing funds is easy with Libertex. You'll find a wide range of payment methods at your disposal including credit cards, debit cards, e-wallets and bank transfers. While there are no deposit fees to worry about, the withdrawal fees vary depending on your preferred payment option. For example, there are no withdrawal fees to withdraw funds via PayPal and Skrill. As a result of the broker's spread-free offering, the free trading platform charges a commission per trade.
On the other hand, Libertex Pty., is a South African financial services provider and is regulated and supervised by the Financial Sector Conduct Authority (FSCA) with FSP Number 47381. For the best FSCA brokers be sure to also read our in-depth guide.
Pros:
Zero spreads and low commissions
User-friendly mobile app
Access to 250+ tradable CFD assets
Supports MT4 and MT5
Regulated by FSCA
Cons:
Only offers CFD leveraged instruments
75.3% of retail investor accounts lose money when trading CFDs with this provider.

If you're interested in a more in-depth trading platform for share trading in South Africa, check out AvaTrade. This broker integrates with MetaTrader 4 and MetaTrader 5, which are among the most powerful platforms available for technical analysis today. With this software, you can build custom strategies, backtest against historical price data, and much more.
AvaTrade also offers its own trading platform for web and mobile devices. It's a bit easier to use than MetaTrader, so it's a great option if you're new to stock trading and looking to ease into analysis. We especially like that it comes with a built in news feed and analysis tools to help you figure out what stocks are worth buying.
AvaTrade is a CFD broker, so you can't buy shares outright. However, the broker offers access to over 600 stock CFDs and you can trade shares with leverage up to 5:1. On top of that, AvaTrade doesn't charge any commissions and the broker has some of the lowest spreads in South Africa.
This broker is regulated by the FSCA in South Africa as well as by regulators in Australia, Japan, and Ireland. All clients receive negative balance protection, which is a huge plus if you want to trade with leverage. Plus, support is available 24/5 and you can open an account with just $100.
Pros:
Supports MetaTrader 4 and 5 platforms
Trade over 600 global share CFDs
User-friendly mobile app
Analysis tools and news feed
Regulated in South Africa
Cons:
MetaTrader can be complex for beginners
Your capital is at risk.
4. Plus500 – Commission-Free CFD Provider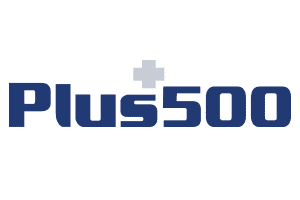 Plus500 is a specialist CFD broker that lists over 2,800 instruments. This means that you will not be buying or selling shares in the traditional sense, as the underlying asset is a CFD. Contracts for Differences ("CFDs") products were developed to allow customers to enjoy all the benefits of holding a Stock, Index, ETF, Forex, Option, or Commodity position without having to physically own the underlying instrument. A customer enters into a CFD at a quoted price, the difference between that price and the price of the CFD when the position is closed is settled in cash, hence the term "Contract for Difference" or CFD.
By using Plus500 to trade stock CFDs, you will benefit from tight spreads and commission-free orders. You will also have the option of short-selling your chosen company. For example, if you feel that the price of Apple stocks is overvalued, a sell-order will allow you to profit from this. It is also important to note that stock CFDs at Plus500 can be traded with leverage.
This is capped at 1:5 at the broker, meaning a 3,000 rand account balance would permit a maximum trade of 15,000 rands. If stock CFD trading is of interest to you, Plus500 requires a minimum deposit of £100 – or just over 1,500 rands. You can get money into and out of the broker with a South African debit/credit card, bank account, or e-wallet. Plus500 may charge for exceeding the maximum number of monthly withdrawals.
Finally, Plus500 takes its regulatory responsibilities very seriously. It holds licenses with the Plus500AU Pty Ltd (ACN 153301681), licensed by ASIC in Australia, AFSL #417727, FMA in New Zealand, FSP #486026; Authorised Financial Services Provider in South Africa, FSP #47546.
Pros:
Commission-free CFD broker – only pay the spread
Thousands of financial instruments across heaps of markets
Ability to trade stocks with leverage of 1:5
You can buy or sell a position share CFDs if you think its value will go up or down
Demo account can be opened in 5 mins
Regulated by several licensing bodies – including the FCA and ASIC
Cons:
Only suitable for experienced traders
Wondering how the UK's best CFD brokers compare in terms of fees? Look no further. As many CFD trading platforms have dynamic spreads, we've shown you fee fees for popular assets like Amazon and the GBP/USD forex pair to give you an idea of the cheapest CFD brokers with the lowest fees.

---
Now we've shown you the best brokers to buy stocks South Africa, let's take a look at the fees they charge so you get an idea of how much you can expect to pay.
South African Share Dealing Platform
Spread or commission?
Amazon
Overnight fees
 

Capital.com

Spread
3.74 pips (variable spread)
Yes. Based on leverage for stocks.

Plus500

Spread

23.51 pips

Yes. Applies to all instruments.

AvaTrade

Spread

13.0 pips

Yes. Based on leverage for stocks.

Libertex 
Commission
-0.0003%
Yes applies to all instruments.
Pros
Dozens of international stock exchanges to invest in
Choose from tens of thousands of publicly-listed companies
The stock markets have historically grown over the course of time
Opt for a stock market index or ETF if you don't want to choose your own shares
Easily create a highly diversified portfolio of stocks to mitigate your risks
Some online brokers allow you to trade on a commission-free basis
Deposit and withdraw funds with a South African debit/credit card or bank account
Cons
You could lose money
No guarantee that your shares will increase in value
If you have spent the time reading through our guide from start to finish – you should now have a firm understanding of how the stocks and shares space works in South Africa. Crucially, the actual process of buying shares is super easy – as you can now do this from the comfort of your home.
As we have discussed, you simply need to choose a South Africa share dealing site, deposit some funds, and then pick which stocks you want to purchase. With that said, it hoped that you have a good understanding of the risks involved in buying shares.
Ultimately, although the stock markets have historically done well, there is no guarantee that you will make money. This is why we suggest creating a highly diversified portfolio of stocks from several industries!
If you're now ready to buy stocks South Africa, there's no better place to do so than Capital.com due to its low spreads and excellent trading tools. Simply click the link below to sign up today!

78.79% of retail investor accounts lose money when trading CFDs with this provider.
If you want to buy shares in South African companies, it is likely that they are listed on the Johannesburg Stock Exchange (JSE). As such, you will need to sign up with a trusted share dealing platform that gives you access to the JSE!
This depends on the broker in question. For example, the most reputable stock brokers will ensure they are regulated by tier-one licensing bodies. This includes the UK's FCA, Australia's ASIC, and Cyprus's CySEC.
If you possess an everyday debit or credit card issued by Visa or MasterCard, you will find that the vast majority of South African brokers will support it. You will also find support for your local bank account. In other examples, Plus500 offers support for e-wallets.
This can vary quite considerably depending on the broker you sign up with and the type of account you open. In most cases, the broker will charge a share dealing fee. This can either be a flat fee or a variable commission, and it will be charged at both ends of the trade.
Yes, the JSE All Share Index tracks the 40 largest companies listed on the Johannesburg Stock Exchange.