How to Buy Binance Coin in South Africa – Invest with Low Fees Today
Binance Coin (BNB) has grown to be one of the biggest and most popular altcoins in the crypto market. With an impressive use case and affiliation with Binance, BNB is drawing a lot of attention. If you're a South African crypto enthusiast and would like to get your hands on some BNB, you'll be happy to know that the process isn't so challenging. Below, we'll provide the information you need to make your purchase as quickly and simply as possible.
How to Buy Binance Coin South Africa – Step by Step Guide 2022
Want to buy Binance Coin right away? You can get started with Capital.com, our top-rated cryptocurrency exchange in South Africa, in just four quick steps:
Open an Account with Capital.com – Capital.com is a South African cryptocurrency exchange that offers low fees and several cryptocurrencies.
Upload ID – Capital.com requires you to verify your identity to comply with Know Your Customer (KYC) rules
Deposit – Add at least 300 ZAR (20 USD) to your trading account to get started
Buy Binance Coin – Search for 'Binance Coin' or 'BNB' and click 'Buy' when it appears to buy Binance Coin.
Where to Buy Binance Coin in South Africa
Whether you are buying Bitcoin (BTC), Ethereum (ETH), Ripple (XRP), Tron (TRX), or any of the other altcoins, making sure you are using the right cryptocurrency brokerage and platform is essential.
1. Binance – Best Platform to Buy Binance Coin with Low Fees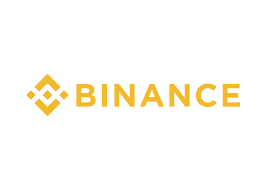 Binance is the world's largest crypto exchange. It is also the company that created the Binance Coin. Many have touted Binance's trading platform for being home to both beginners and professional traders. While beginners might need some time to get used to its trading interface, they'll eventually get the hang of it.
What primarily sets Binance apart includes the litany of digital assets available and the low trading fees. Binance charges a flat rate of 0.1 percent on all crypto trades, and you can get a further 50 percent discount when you use BNB to pay for fees.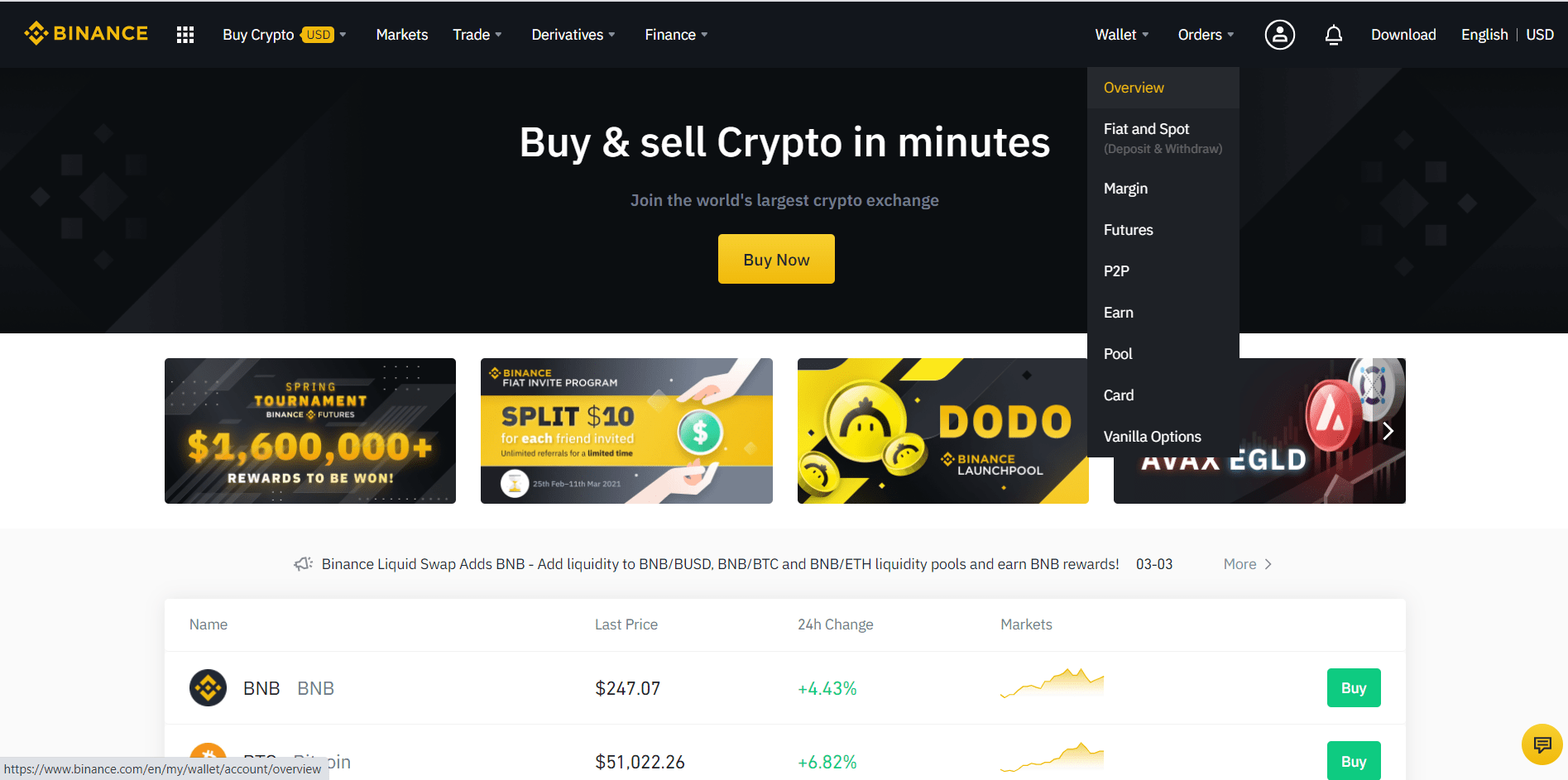 Besides crypto trading, Binance offers a multitude of other products. For instance, there is a staking service available, offering the opportunity for you to earn returns on decentralized finance (DeFi) and proof-of-stake coins. You can also access loans through its Binance Loans Service and join the Binance Smart Pool if you'll like to get mining rewards.
Binance is available on desktop and mobile. However, it has fewer payment methods than Capital.com. On Binance, you can only fund your account through credit/debit cards, bank transfers, and SEPA transfers.
Pros
Competitive trading fees
Multi-platform flexibility
Discounts on BNB trades
A wide array of additional services
Cons
The interface isn't beginner-friendly
Limited payment options
Your capital is at risk
2. Capital.com – Overall Best Broker to Buy Binance Coin in South Africa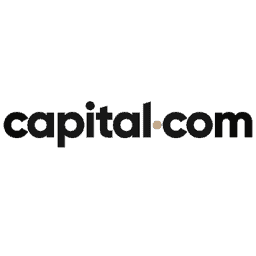 Capital.com is a forex and stock trading service that was founded in 2016. The service primarily aims to drive AI-based trading activities and provide a better opportunity for users to make money than several other legacy trading platforms. With Capital.com, you get access to the web and mobile platforms. Both are easy to work with, and you even get access to information such as daily gainers, losers, most volatile assets, and much more. If you're a newbie looking for some analytical and technical details, Capital.com has them for you.
For deposits, you get several options, including credit/debit cards, bank transfers, ApplePay, Webmoney, Giropay, Trustly, and QIWI. Minimum deposits are 20 Euros, Pounds, or Dollars for all payment methods except wire transfer, which is 250 Euros (or its equivalent in other currencies).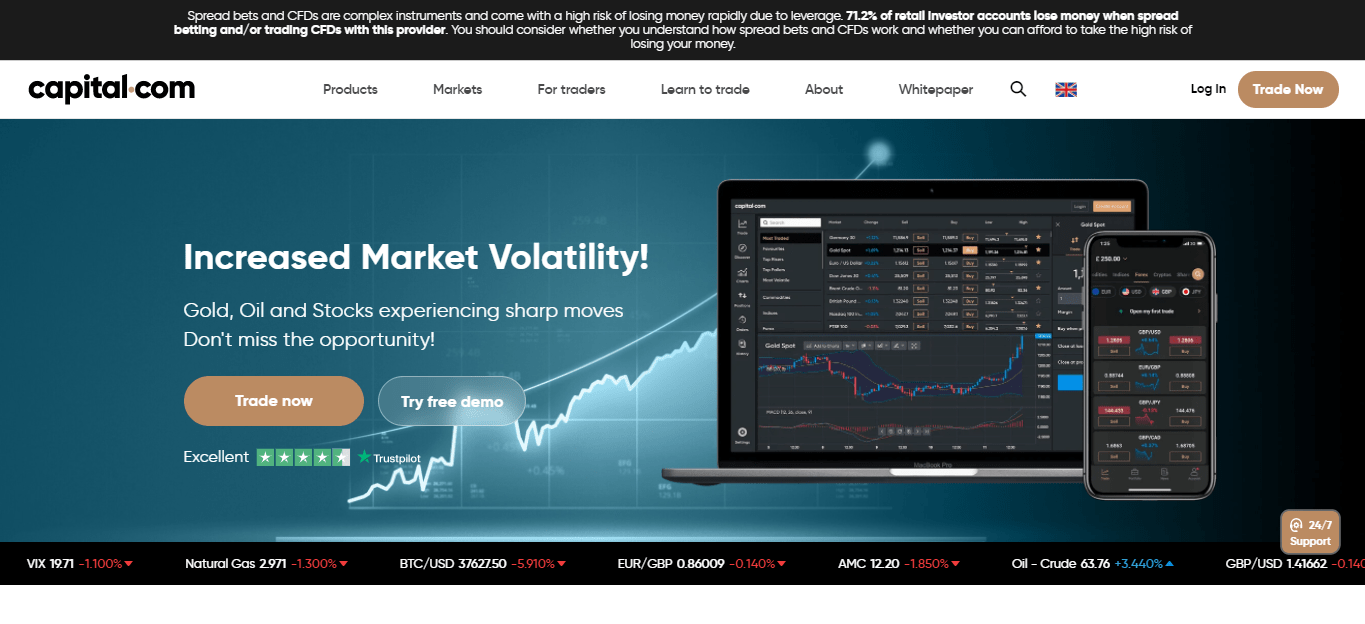 As for fees, Capital.com charges a spread for each trade and overnight fees. All in all, the fees are pretty competitive and in line with other major market players. Capital.com also doesn't take commissions on trades, so you have quite a lot of avenues for making money.
Pros
Commission-free trading
Tight spreads
AI-powered trading platform
Access to analytics tools, charts, and technical indicators
Cons
No price alerts on the web platform
High minimum funding amounts
75.26% of retail investor accounts lose money when spread betting and/or trading CFDs with this provider.
How to Buy Binance Coin Tutorial
The final section of this guide will show you how to buy Binance Coin South Africa in under ten minutes with Capital.com. We recommend using Capital.com to buy Binance Coin as they do not charge commissions and allow you to invest from as little as $20 (around 300 ZAR).
Step 1: Open an account with Capital.com
Capital.com is one of the most popular stock trading apps available in today's market. Beyond stock trading, however, Capital.com also provides access to a wide array of cryptocurrencies, including Binance Coin.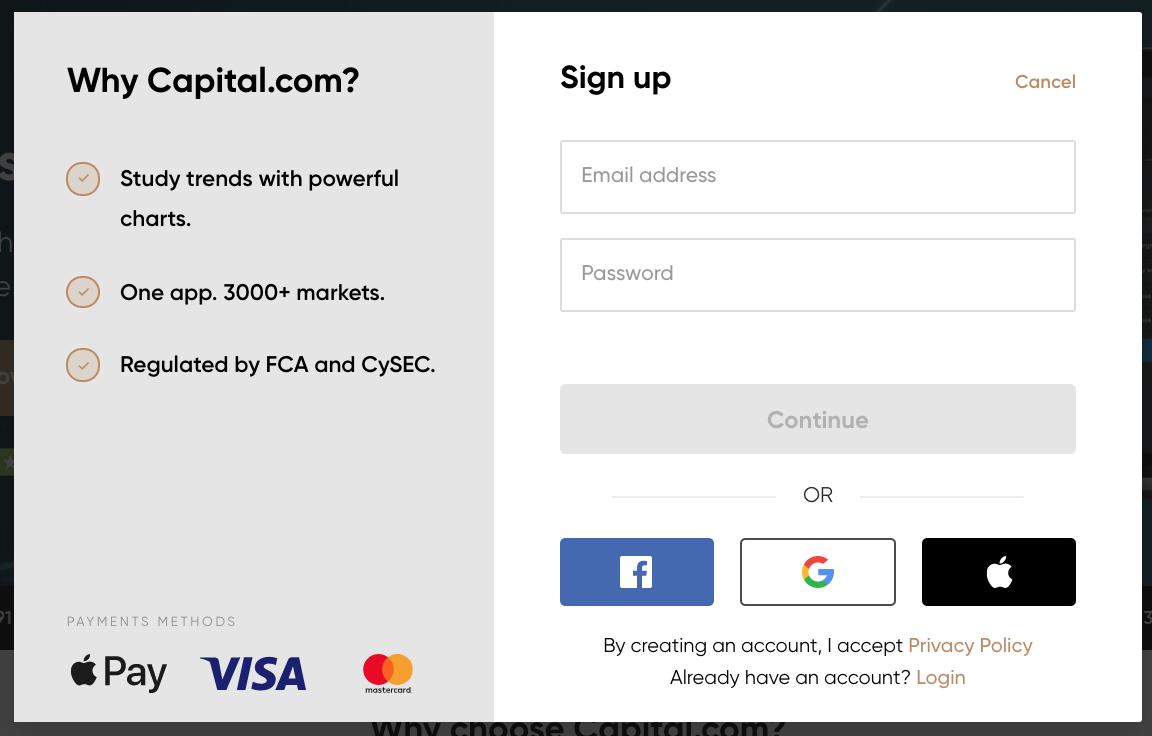 75.26% of retail investor accounts lose money when spread betting and/or trading CFDs with this provider.
Signing up with Capital.com makes sense. You can buy your Binance Coin for cheap, and you also don't need to pay any commissions. So, just visit their website and click on "Trade Now." Follow the on-screen prompt and verify your email address.
Step 2: Upload ID
Capital.com follows strict anti-money laundering and know-your-customer procedures As such, you will need to upload a government-issued identity card.
It could be your international passport or your driver's license. Capital.com will also require that you provide proof of residency. A recent utility bill or bank statement will suffice. Upload the documents, and the platform will verify you in a few minutes.
Step 3: Deposit
Capital.com requires new users to deposit a minimum of 300 ZAR before trading. The deposit channels available include:
Bank transfer
MasterCard
VISA
ApplePay
Giropay
Sofort
iDeal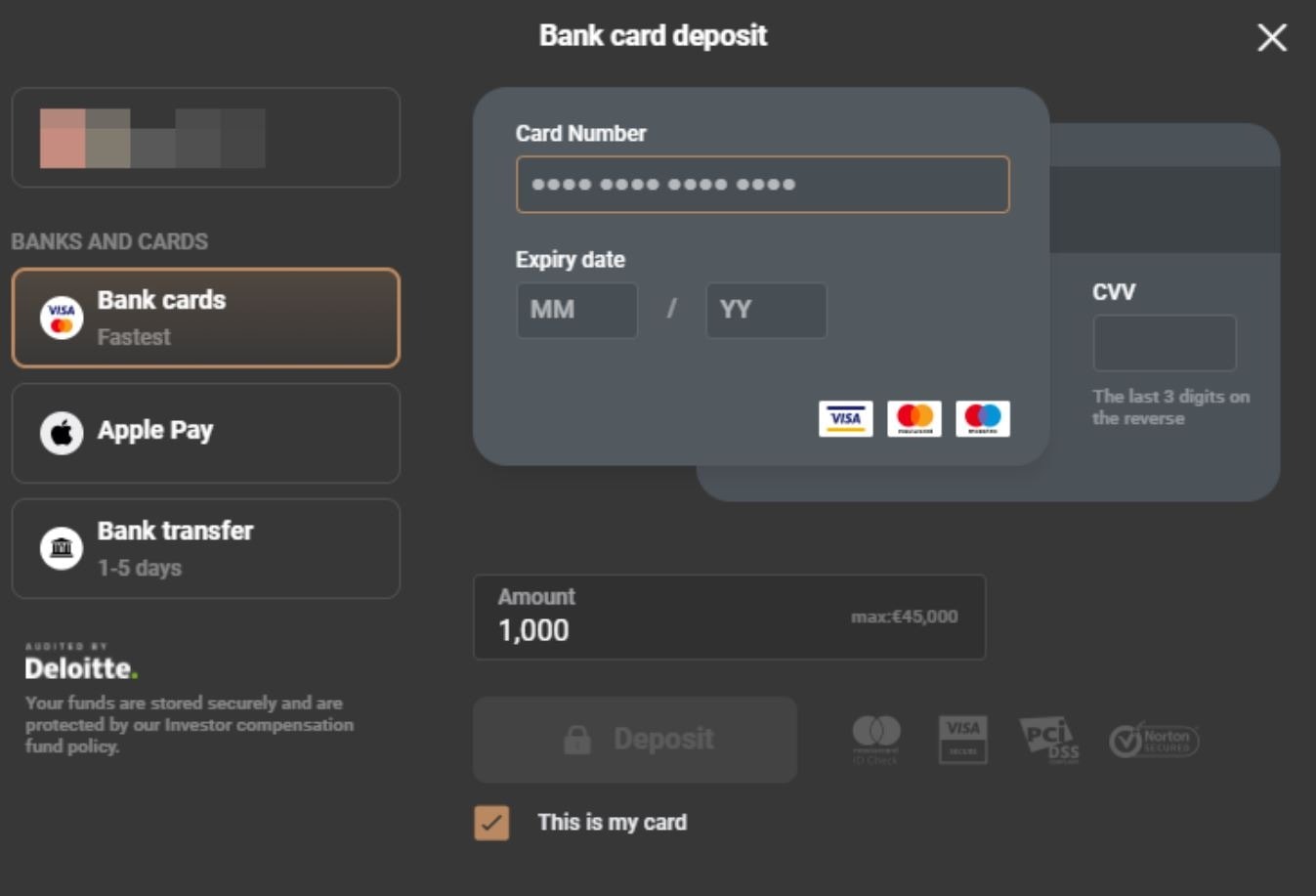 Step 4: Buy Binance Coin
Now that your account is funded, you can proceed to buy Binance Coin. Just go to the top page and enter "Binance Coin" in the search box. Click on "Trade," then "Buy BNB." Enter the amount of Binance Coin you will like to buy.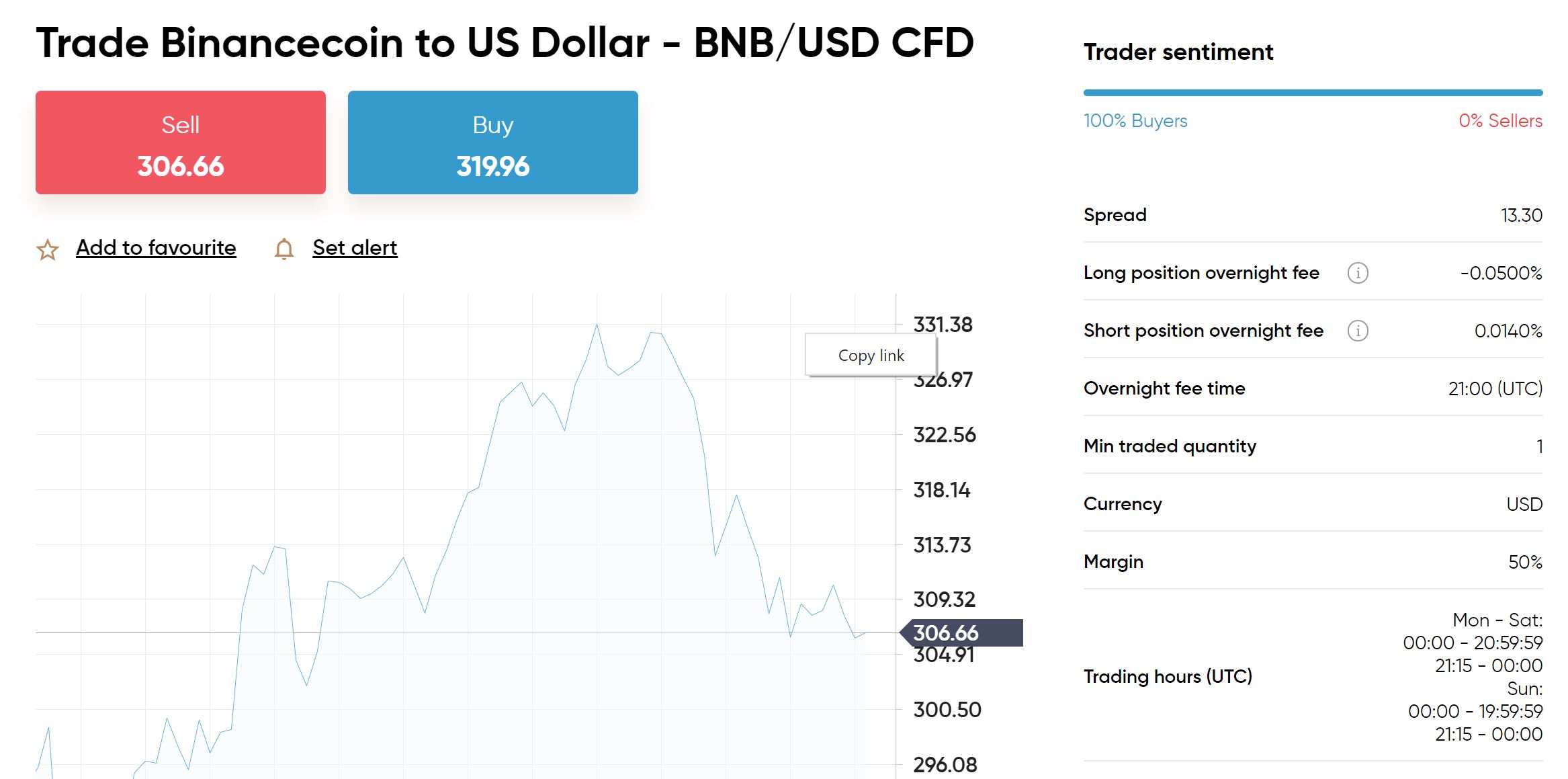 From there, click on the "Open Trade" button to complete your wallet.
75.26% of retail investor accounts lose money when spread betting and/or trading CFDs with this provider.
What is Binance Coin?
Binance Coin is the native cryptocurrency of the Binance trading platform. It's a cryptocurrency with multiple use cases like Ethereum.  Binance Coin is primarily used to trade and pay fees on the Binance platform.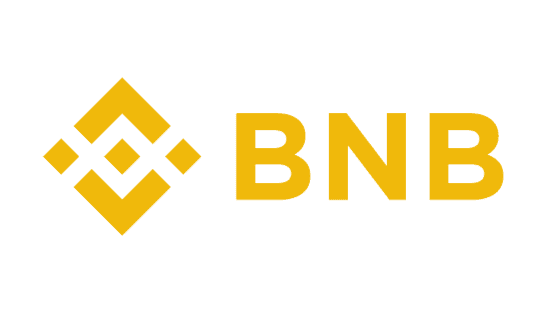 BNB users can get discounts on transaction fees when they use the asset to make payments on Binance. These people can also exchange the coin for other mainstream digital assets like Bitcoin and Ethererum. Binance created the Binance Coin in July 2017 as an ERC-20 token on the Ethereum blockchain. However, the exchange moved the asset away from the Ethereum network to its Binance Chain in April 2018.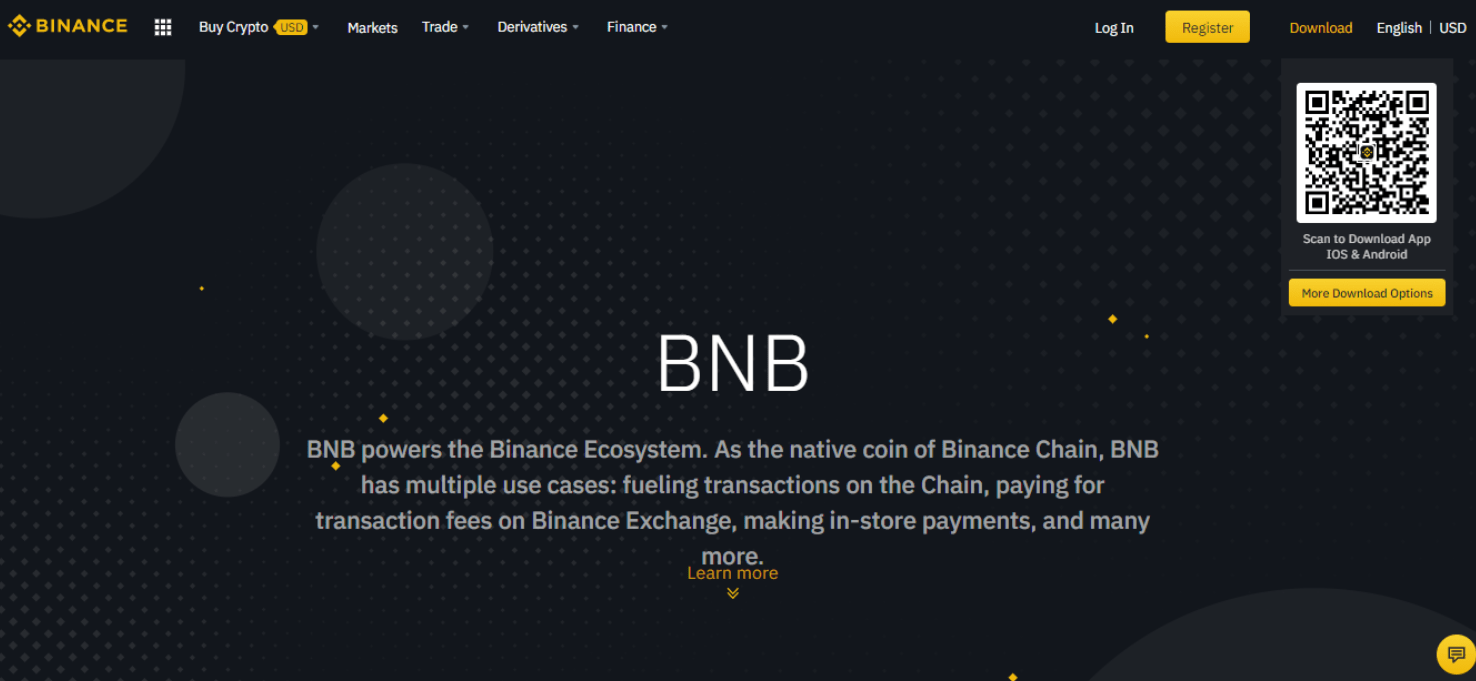 In its 2017 Initial Coin Offering (ICO), Binance distributed BNB tokens across several participants and investors. Below is a breakdown of the asset's distribution
40 percent of tokens (80 million BNB) went to the founding team
10 percent of tokens (20 million BNB) went to angel investors
50 percent of tokens (100 million BNB) were distributed at the public sale.
All tokens were sold at $0.15 per token. Binance managed to raise $15 million from the ICO. The allocation of funds went thus:
35 percent of funds went to upgrades for Binance's exchange and platform
50 percent of funds went to marketing and branding, as well as education
15 percent was allotted to Binance reserves in case of emergencies
At the moment, Binance Coin is the fourth largest cryptocurrency based on market capitalization.
Why Buy Binance Coin? Binance Coin Analysis
Binance Coin has done an impressive job of providing holders and investors with value. Below, we'll look at some of the arguments in favor of purchasing the asset:
For all the growth that the crypto market has achieved, a lot of tokens still benefit immensely from hype and good perceptions. There's a term called the "Coinbase Effect," which describes the period of sporadic value growth that several assets receive immediately following a listing on Coinbase. In a way, Binance Coin enjoys this hype as well. Everyone knows that the asset is affiliated with Binance, the world's largest exchange platform. Changpeng Zhao, Binance's chief executive, has also made a habit of hyping the asset from time to time on Twitter – especially during bullish runs. Binance is the largest exchange in the world by volume, with traders exchanging as much as $40 billion worth of assets daily.
Building on the Binance Chain
An asset like Binance Coin primarily gets its value from two sources – trading like every other cryptocurrency) and use on Binance's blockchains.
Despite the hype, it is worth noting that the Binance Coin has some impressive use cases. As explained earlier, Binance users are encouraged to hold the asset since they can earn discounts on trading and other activities directly. Network validators on the Binance Smart Chain (BSC) – Binance's blockchain for decentralized application dApp) developers – also receive BNB as rewards for their work.
Ethereum's Problems Fuel the Binance Smart Chain
Speaking of the Binance Smart Chain, the blockchain platform has risen as an alternative option for dApp and decentralized finance (DeFi) protocol developers.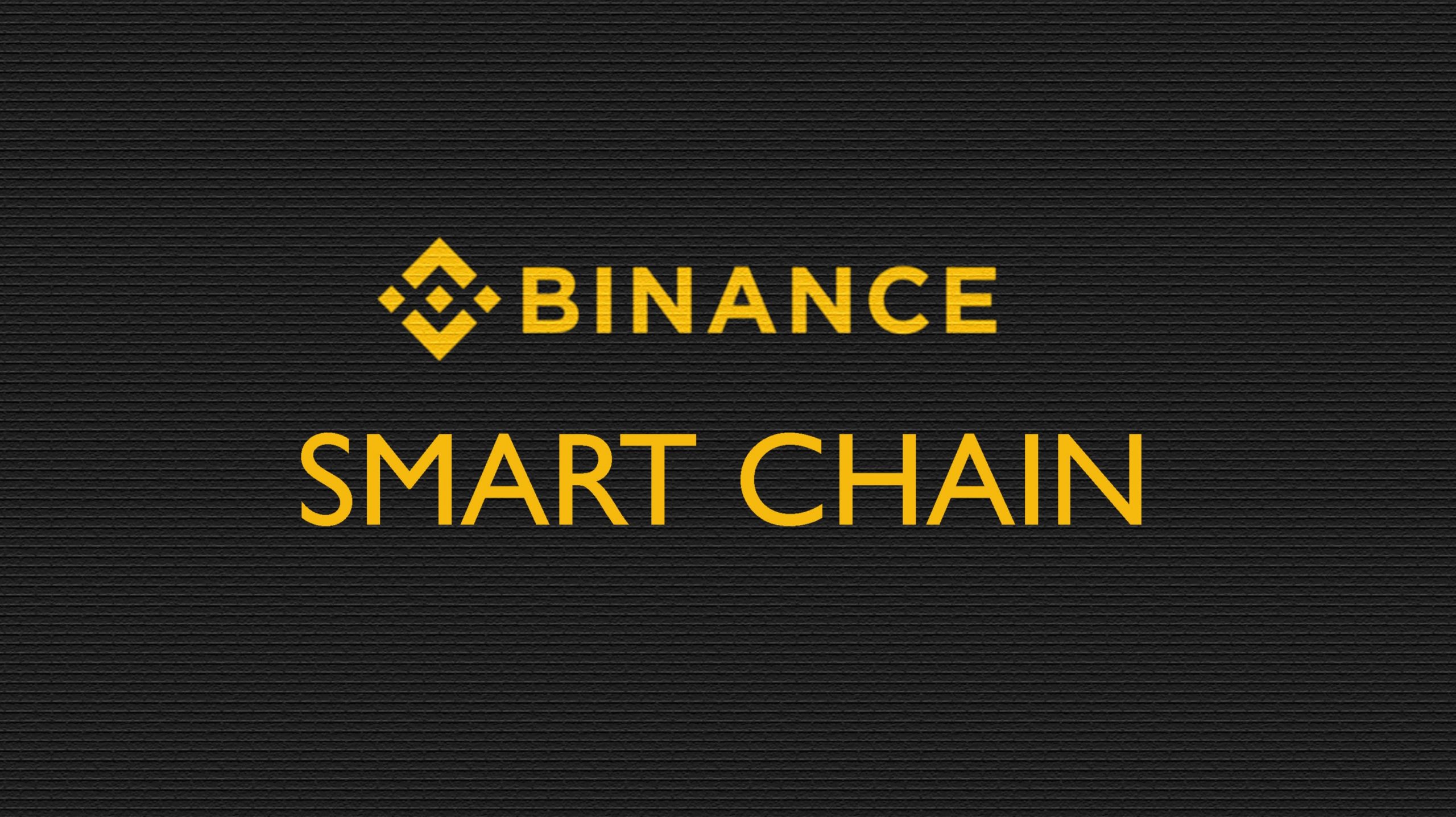 Ever since DeFi became mainstream last year, more people and companies have been building protocols to tap into the trend. Most of these protocols have been built on the Ethereum blockchain – the de facto blockchain option for so many. However, over the past few months, transaction fees on the Ethereum blockchain have skyrocketed.
According to data from YCharts, average transaction fees on the Ethereum blockchain currently stand at $47.12. Just last week, the fees hit an all-time high of $61.47.
With transactions becoming more volatile on the Ethereum blockchain, developers have been switching to the Binance Smart Chain lately. Data from DeFi Prime shows that the BSC is the second-largest blockchain platform for DeFi protocols. Transactions on the BSC have also surpassed those on the Ethereum blockchain.
The more projects on the BSC, the more the use of BNB, and the greater the Binance Coin price.
A Good Investment for Value Seekers
As explained, the Binance Coin has several use cases and conditions that cause its value to grow. If you're looking to invest in a healthy asset with strong fundamentals, BNB definitely checks out. At the same time, the asset makes sense for investors looking to make gains on their portfolios.
Binance Coin Price
We already pointed out the factors that can drive the Binance Coin price. Most important is the trading activity, which has continued to surge. BNB is now the third-largest cryptocurrency, with a market cap of $60.1 billion.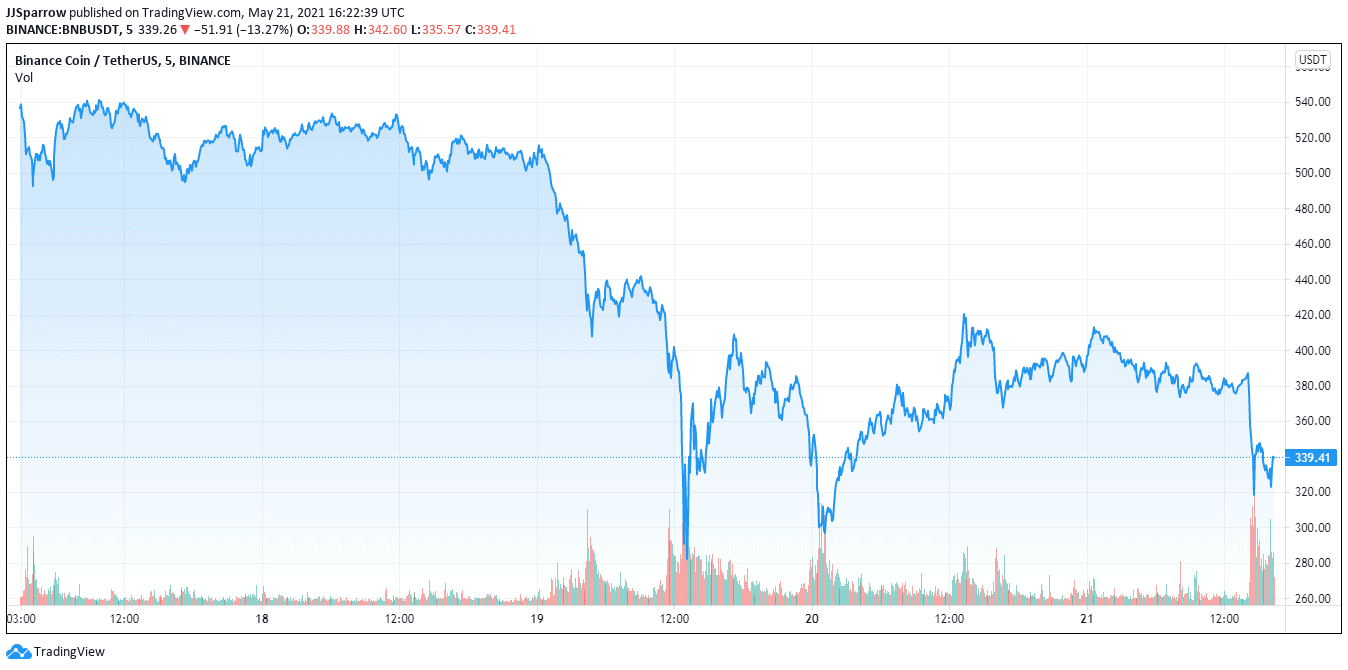 BNB can be traded against other assets, including fiat currencies like the dollar and cryptocurrencies like Bitcoin and Ether. So, like every other cryptocurrency, the forces of demand and supply can dictate its price at any point.
There is also the level of activity that is being done on the Binance Chain and the Binance Smart Chain. As explained earlier, an increased number of transactions on both blockchains will drive the Binance Coin price up.
Binance Coin Price Prediction
If you're looking to buy Binance Coin in South Africa, you could have some second thoughts about whether it will deliver the type of price gains you want. Well, let's take a look at how the asset has performed thus far. Binance Coin has been on an impressive streak this year. The asset started the year trading at $37.91, and it has risen astronomically since then. The all-time high Binance Coin price is currently $691 – a price peg that it reached on May 13, 2021.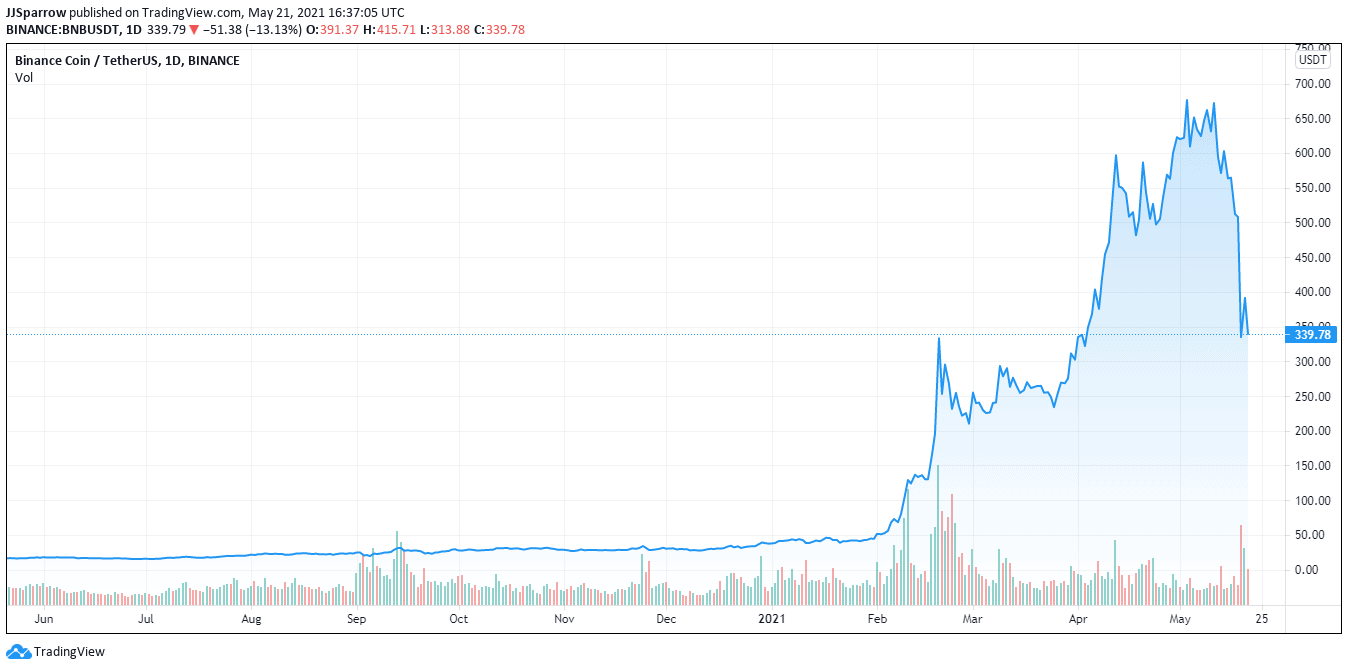 However, like every major cryptocurrency, last week's market crash has affected BNB's price significantly. The asset's value has dropped by 33 percent over the past week, and it is currently struggling to hold on to the $400 mark.
Despite the drop, there is a lot of optimism. Many investors have bought the recent dip across the board, and BNB has already begun its ascent. It might take a while before BNB hits its all-time high once more, but there is no doubt that its value will rise. There is also the continued growth of Binance's blockchain platforms. The Binance Chain and Binance Smart Chain should see more activity across the board, and these should spur the Binance Coin price as well.
Binance Coin Payment Methods
Another aspect to consider when learning how to buy Binance Coin in South Africa is the payment method. You need to register on an exchange that offers the right payment options. This section examines how to buy Binance Coni using credit cards, PayPal, and bank transfers.
Buy Binance Coin With PayPal

If you're looking to buy Binance Coin in South Africa, one of the first options that come to your mind will probably be PayPal. It is understandable – PayPal is one of the most popular payment processors in the world, and its connection with several vendors makes it incredibly easy and versatile for you to use.
However, while PayPal is an impressive option for people looking to buy Binance Coin in South Africa, it doesn't allow you to make a direct purchase.
What you can do is find an exchange that allows you to purchase Bitcoin or any other cryptocurrency with the PayPal payment option. From there, you will be able to convert that asset to Binance Coin in your Binance account.
Buy Binance Coin With Credit Card or Debit Card
People looking to buy Binance Coin in South Africa can also take advantage of the credit or debit card option.
It's worth noting that some crypto exchanges charge a hefty fee when you buy Binance Coin using a credit card or debit card. Capital.com allows you to fund your account using this payment method without having to pay any fees.
Buy Binance Coin With Bank Transfer
This is one of the easiest ways as far as where to buy Binance Coin is concerned. Everyone has a bank account these days, and you can easily link your account with your exchange account when preparing for a sale. To do this, you'll need to log in to Capital.com. It will transfer you to your bank web service page where you can make the transfer.
The Best Binance Coin Wallets
For people who want to buy Binance Coin in South Africa, it is important to understand that buying is only one piece of the puzzle. You also need to understand where and how to keep the coins you bought. This is why you need to get a wallet for your use.
Before we dive into talking about wallets, it's important to point out that you don't need a crypto wallet to buy Binance Coin with Capital.com. That's because with Capital.com, you trade CFDs and never own the coins outright. So, if you use Capital.com, you can skip the step of setting up a crypto wallet.
Trust Wallet is perhaps the most popular mobile-only cryptocurrency wallet in the world. It supports several cryptocurrencies and can be termed as a standard Ethereum wallet. Trust wallets allow you to safely store and manage your assets while still maintaining control of your private key at all times.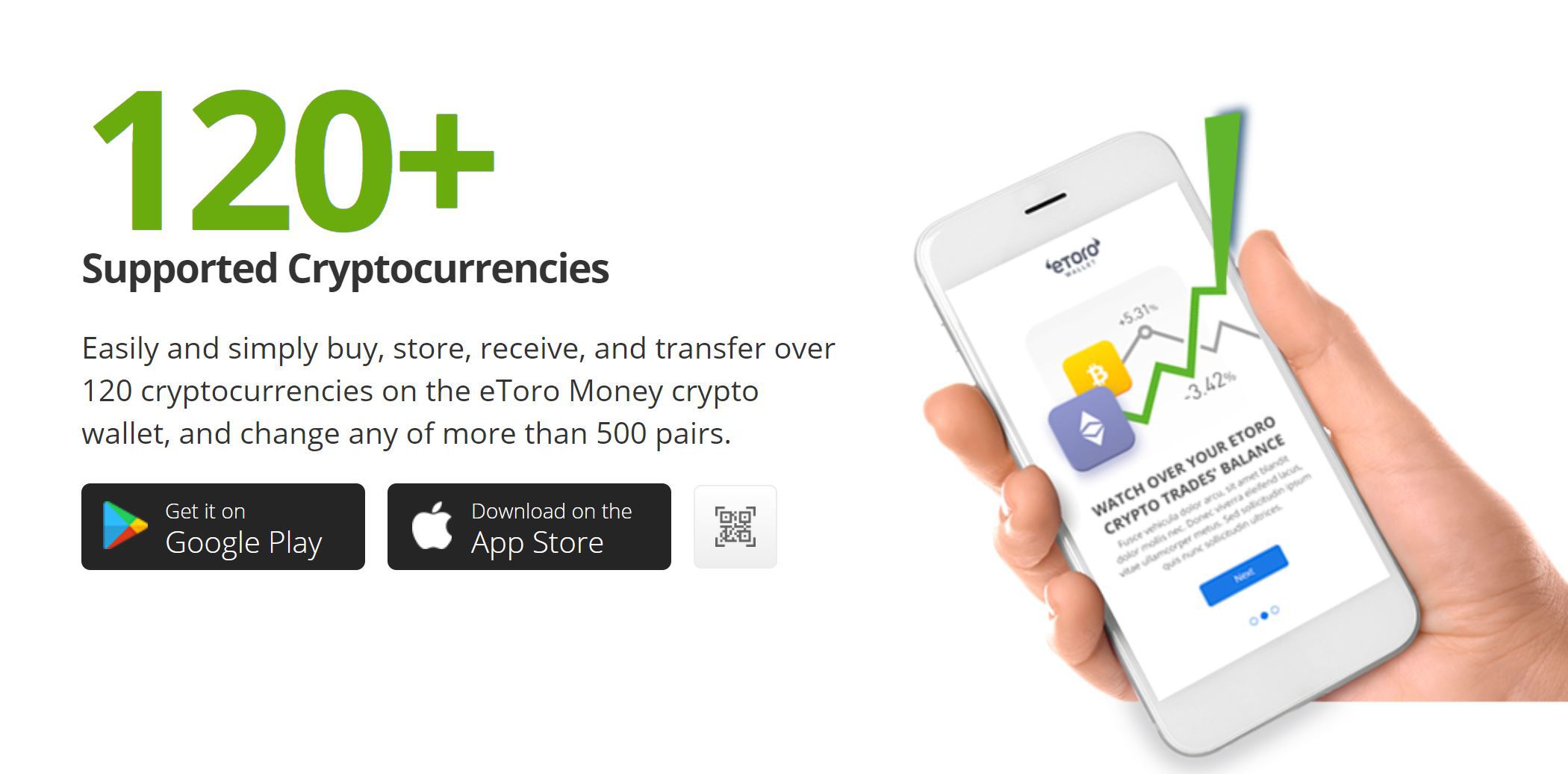 The Binance Chain Wallet is another wallet you might want to consider. Binance Chain Wallet is the native crypto wallet application for Binance. It is available as a browser extension, and it is compatible with Firefox, Google Chrome, and Brave Browser. With the Binance Chain Wallet, you can transfer assets across blockchains.
Binance Coin Reddit – Keep Up to Date With Binance Coin News
If you're looking to get some interesting news and information, then Reddit might be a great place for you to be. Reddit is an online forum platform that hosts people looking to discuss different issues. Cryptocurrency groups have proliferated across the platform recently, and you can find some of them easily.
The official Binance Coin Reddit community allows you to find interesting topics about the asset. From exchanges listing the asset to the Binance Coin and new places for people looking for where to buy Binance Coin, there is a wide array of information available here.
How to Buy Binance Coin in South Africa – Conclusion
Our guide on how to buy Binance Coin in South Africa. Binance Coin has revealed that BNB is a top cryptocurrency, with its rising use case and increase in value. Many platforms now provide the opportunity for their customers to buy it. We would primarily recommend Capital.com if you're looking for where to buy Binance Coin. Capital.com provides everything you need to make your purchase, including support for credit and debit cards. The platform is also regulated and is widely trusted. Thanks to the service's optimal customer service and focus on quality user experience, you will have no problems with making a Binance Coin purchase whenever you want.
Capital.com – Best Place to Buy Binance Coin with Low Fees

75.26% of retail investor accounts lose money when spread betting and/or trading CFDs with this provider.
FAQs
Should I buy BNB?
BNB is a profitable cryptocurrency to purchase. The asset has a broad use case, and affiliation with Binance, where millions of traders use the coin is a plus for long-term investors.
Is it easy to sell BNB?
Selling BNB is very easy. Thanks to its status as a major altcoin, BNB has significant liquidity. So, if you would like to sell for any reason, you can easily get it done.
Is BNB a scam?
BNB is not a scam cryptocurrency. It is affiliated with Binance, and it has all the fundamentals you need to see its value proposition.
Is Capital.com regulated?
Yes, it is. Capital.com is a trusted trading platform that is regulated by the Cyprus Securities and Exchange Commission (CySEC) in the European Union and the Financial Conduct Authority (FCA) in the United Kingdom.
Is Capital.com available in South Africa?
Yes, it is. Capital.com is available to traders in South Africa. You can buy Binance Coin on Capital.com using your local currency to trade.