Exness Review – Fees, Features, Pros and Cons Revealed
If you're based in South Africa and wish to buy, sell, and trade financial instruments, it might be worth considering Exness. The online broker is popular with South Africans, not least because it allows you to trade heaps of forex pairs in a cost-effective and reliable environment.
But, is Exness the right broker for you?
In this review, we explore the ins and outs of Exness. We cover the most important metrics surrounding the platform, such as tradable instruments, fees, commissions, spreads, regulation, and more.
What is Exness Broker?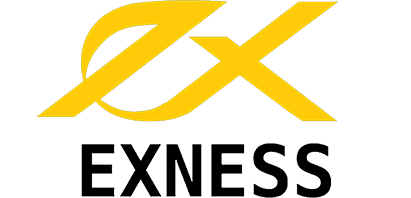 Exness is an online trading platform that allows you to access several financial markets from the comfort of your home. The broker's proprietary target market is the forex scene, with over 100 pairs hosted at the site.
Although the online broker was only founded in 2008, it has since attracted a strong global following. This is evident in the platform's trading volumes. For example, Exness was responsible for $88.1 billion worth of transactions in its first year of trading.
Fast forward to 2017 and this figure stood at well over $3.3 trillion. Much like any other forex broker active in the space, Exness broker offers a range of sophisticated trading features that can take your investment endeavours to the next level. This includes the ability to apply leverage of up to 1:200 on your forex trades.
You can also trade via the popular platforms MT4/MT5, which is great for technical analysis and automated trading systems. When it comes to safety, Exness holds several brokerage licenses. This includes the UK's Financial Conduct Authorty (FCA) and CySEC of Cyprus. As a result, you should have no concerns about the safety of your funds when using Exness for your online trading needs.
What Assets are on Exness?
Understanding what assets you will have access to prior to opening an account at FNB is crucial. With this in mind, below you will find a breakdown of the main investment classes supported by the platform.
Forex
In a nutshell, the vast majority of tradable instruments hosted by Exness broker come in the form of forex. In fact, you will have access to over 100 currency pairs, which is great if you are planning to engage in forex trading.


This includes an abundance of major and minor pairs, as well as heaps of exotics. As such, you will be able to trade the future value of the South African rand with ease. You can do this against the US dollar (USD/ZAR) and the Japanese yen (ZAR/JPY).
Metals
Outside of its forex department, our Exness review found that the only other financial instrument that you can trade is that of hard metals. This includes gold and silver.
All in all, it must be noted that the asset library available at Exness is extremely thin on the ground. Sure, you will have access to a good number of currencies. But, the best forex brokers in South Africa also host lots of other asset classes. For example, the likes of eToro allow you to trade stocks, indices, metals, energies, bonds, and even cryptocurrencies. This ensures that you are not required to open several trading accounts – as everything can be facilitated on a single platform.
Exness Fees and Commissions
In the next phase of our Exness review, we sought to explore how competitive the broker is in the fees department. The exact fees that you pay will depend on the type of account that you open, so we've broken this down in more detail below.
Mini MT4
The account that most South African traders open at Exness is the Mini MT4. This is because you can deposit from just 1 USD, which is great for those of you that wish to trade with smaller amounts. Best of all, you will not pay any trading commissions, which is a major bonus. This is the case on all 100+ forex pairs hosted by the platform.
When it comes to the spread, this actually very competitive on the Mini MT4 account, as major pairs start from just 0.3 pips. This allows you to access complex financial products without getting hammered by unfavourable fees.
Classic MT4
In the case of the Classic MT4 account, you will also benefit from 0% commissions on each and every tradable instrument that Exness offers. The key difference with this account is that you can get your spreads down to just 0.1 pips.
Once again this is very competitive. But, and as we cover in more detail later on – the Classic MT4 account requires you to deposit at least $2,000. As such, this is only going to suitable for those of you that seek to trade larger amounts.
Non-Trading Fees
Outside of spreads and commissions, there are some other fees that you need to consider at Exness broker.
This includes:
Overnight Financing Fees
Overnight financing fees are charged by all online brokers that offer leverage. After all, by trading on margin, you are essentially borrowing the excess funds from the broker. In the case of Exness, this will kick in if you keep your forex or hard metal position open past standard trading hours.
If you do, you will have the overnight financing fee deducted from your margin balance. We are unable to give you a specific breakdown of what you will pay, as there are several factors that can determine the rate. This includes everything from the type of forex pair you are trading to current market conditions.
Deposit/Withdrawal Fees
You will also need to make considerations for transaction charges when you deposit and withdraw funds. The exact fee will depend on your chosen payment method.
For example:
Across debit/credit cards, bank transfers, and Skrill – all deposits at Exness are free
If you withdraw funds with a debit/credit card, there are no fees
If withdrawing less than 1,000 EUR (about 20,000 rands) to your bank account, you will incur a fee of $40
If withdrawing less than $20 back to your Skrill account, you will incur a fee of 1%
All in all, whether its spreads, commissions, or non-trading fees – Exness broker is actually very competitive in most areas.
Exness Account Types
As we briefly covered in the section above, there are two account types available at Exness – Mini MT4 and Classic MT4.
Below we break down the fundamentals of how each account type differs.
Mini MT4 Account
The Mini MT4 Account is ideal if you are planning to start off with really small stakes. This is because you can make a deposit from just $1. As we have covered, this particular account type comes with no commissions, and major currency pairs can be traded at spreads of just 0.3 pips.
The Mini MT4 account allows you to trade at volumes of just 0.01 lots, which again is suitable for those of you that simply want to trade with smaller amounts. Additionally, the Mini MT4 does limit you to 100 active positions. It is reasonable to suggest that a trader having this many positions open at any given time is likely to fall within the remit of a professional trader.
If this sounds like you, then you likely wouldn't opt for the Mini MT4 account anyway. When it comes to margin trading, you will still have access to leverage facilities of up to 1:200. However, your margin call rate stands at 60%.
Classic MT4 Account
The Classic MT4 requires a minimum deposit of $2,000 and allows you to obtain spreads of just 0.1 pips.
The main difference to the Mini account is that you will need to trade a minimum of 0.1 lots per order. This once again highlights that this account type is best suited for more active traders that are happy to invest larger amounts.
Unlike the Mini account, the Classic MT4 account places no limits to the number of active positions you can at any given time. This is ideal if you are looking to use automated systems or engage in HFT (high-frequency trading). The only other key difference with this account type is that your margin call rate is dropped to 30%.
Exness Trading Platforms
First and foremost, it is important to note that Exness does not offer its own proprietary trading platform. On the contrary, the broker offers full support for the MetaTrader series. This covers both MT4 and MT5, which is great.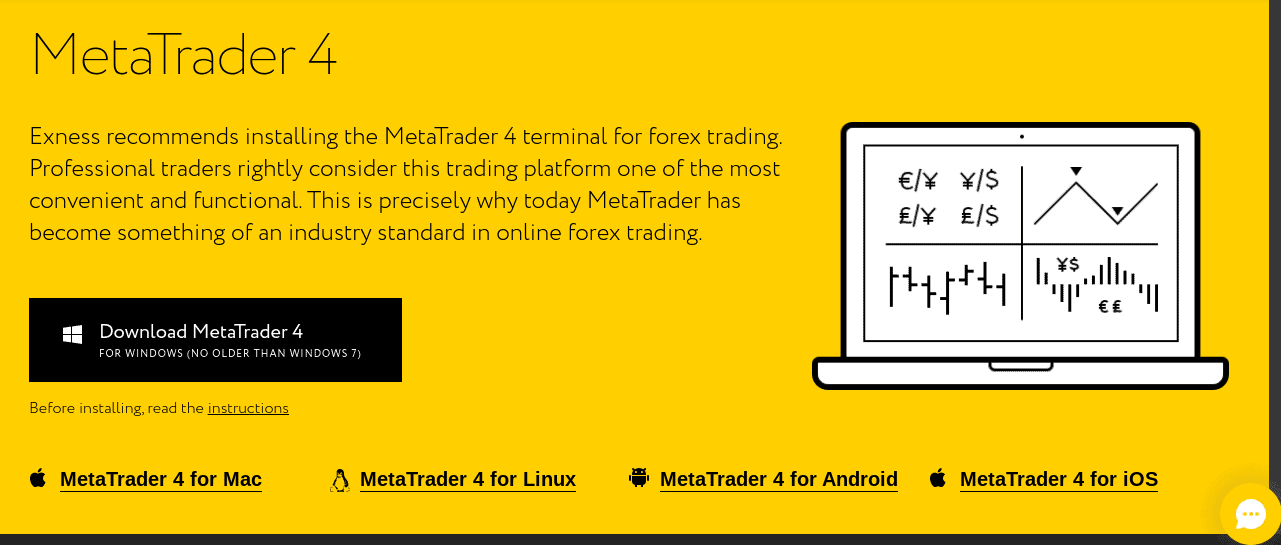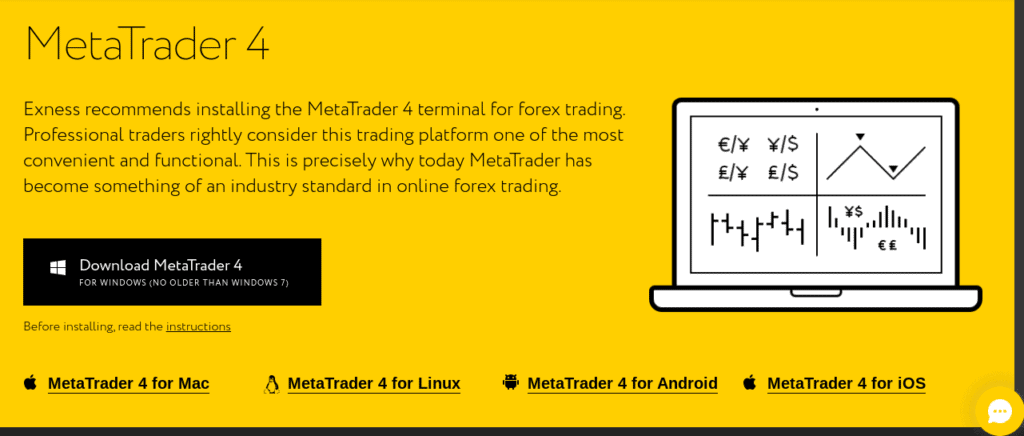 These two trading platforms, in particular, are highly sought after by seasoned traders.
This is because:
MT4 and MT5 are supported by hundreds of well-known trading sites. As such, if you've used it before, there is no need to learn the ins and outs of a new trading platform.
You will have access to dozens of technical indicators and chart reading tools.
You can customize your MT4/5 trading platform to the 't'.
Both platforms allow you to install your own automated trading robots and EA systems.
In order to gain access to your Exness trading account, you simply need to use your log in details when you load up MT4/MT5.
We should also note that both MT4/MT5 come as a mobile trading app. This ensures that you are able to place buy and sell positions via your Exness account while on the move.
Exness App
If you want to trade on your mobile, Exness offers a forex app for iOS and Android devices. The Exness app offers the full functionality of the desktop platform and is well designed, so it makes trading on your forex and metals on your mobile a walk in the walk.
Exness Demo Account
If you are just starting out in the world of online forex trading, then you might want to consider using the Exness demo account facility. Put simply, this allows you to trade currencies in live market conditions without risking your own funds. The demo account goes through MT4/5, so you just need to log in with your Exness credentials.
Once you begin getting more comfortable with how online trading works, you can then upgrade to a real money account. Best of all, the Mini MT4 account allows you to deposit from just $1, and minimum trade sizes are low at 0.01 lots.
Exness Bonus
Our Exness broker review found that at the time of writing, Exness does not offer any signup bonuses of any sort. This might change in the near future, so keep checking back.
Education and Research
It must be noted that Exness broker is extremely weak in both the educational and research departments. In fact, there is virtually nothing in the form of explainers, newbie guides, or trading strategies. You will, however, have access to the platform's Web TV. This consists of a range of technical analysis videos that explore recent pricing trends.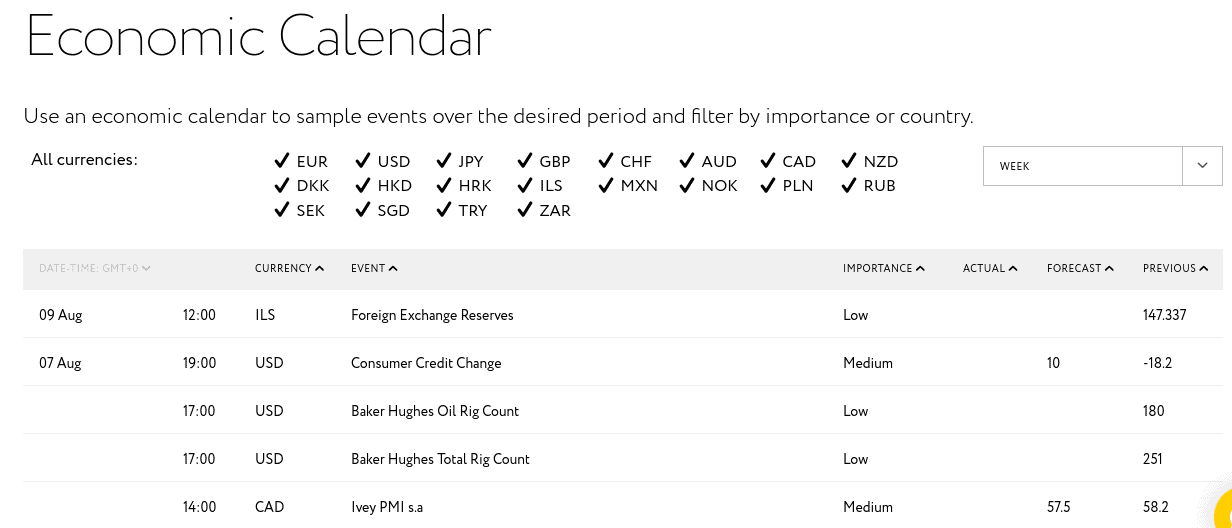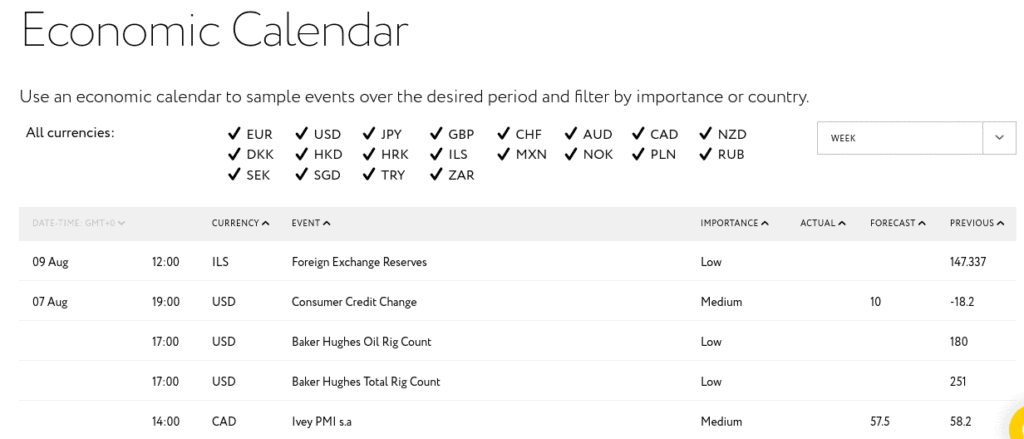 This will give you an insight into how experienced forex traders analyze the markets. Other than this, the only research tools worth noting is that of an economic calendar and a currency converter.
Is Exness Safe?
You will be depositing real money at Exness, so it's important that you explore how safe the broker is before signing up. Firstly, the platform does not hold a license with the Financial Sector Conduct Authority (FSCA) in South Africa. While this might initially be a cause for concern, it is important to note that Exness is regulated by two tier-one licensing bodies.
This includes:
The FCA (UK)
CySEC (Cyprus)
Both of the above regulators have an excellent reputation in the online brokerage scene.
You will benefit from several regulatory safeguards at Exness. This includes a requirement for all traders to identify themselves through government-issued ID. Most importantly, all client funds at Exness must be held in segregated bank accounts. This is a minimum requirement stipulated by both the FCA and CySEC.
Exness Customer Service South Africa
If you need to speak with a representative of Exness, you have several options.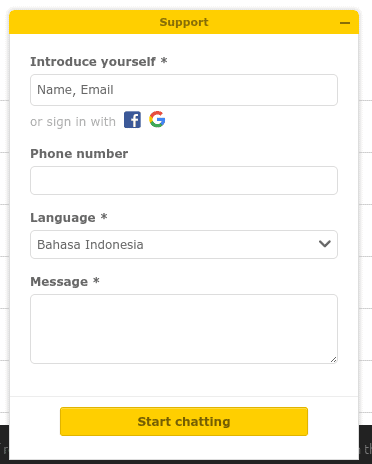 Live chat
You can call Exness on 0800 014 8528 – which is a UK toll number. Alternatively, you can request a callback. This will ensure that you are not required to pay the charges associated with an international call.
You can also send an email via a support ticket. You can do this through your Exness account portal.
As long as you require support in English, the customer service team at Exness operates 24 hours per day, 7 days per week.
Exness Minimum Deposit and Payments
Our Exness review found that when it comes to funding your account, you can choose from:
Debit/credit cards
Bank transfer
Skrill
As we covered earlier, there are no deposit fees, and withdrawal fees might come into play if your cashout is below a certain amount.

In terms of how quickly your deposit is processed, this depends on the payment method. Both debit/credit cards and Skrill are instant, while bank transfers can take 3-5 working days. The minimum deposit for exness is just $1.
Exness vs eToro
It must be noted that there are many other trading platforms available to South Africans. Some of these platforms are well worth considering over Exness for several reasons. Let's take the popular online broker eToro as a prime example. Firstly, while Exness allows you to trade just forex and hard metals, eToro hosts thousands of financial instruments.
This includes everything from stocks, indices, commodities, cryptocurrencies, bonds, and ETFs – as well as forex. When it comes to being newbie-friendly, Exness also falls short, not least because it doesn't offer any educational resources. eToro, on the other hand, offers a wealth of handy guides, video explainers, and even a Copy Trading feature.
This allows you to mirror the trades of an experienced investor. In terms of fees, both platforms stand out. This is because eToro and Exness offer commission-free trades and tight spreads, so there isn't much to separate them in this department. Finally, we should mention that eToro is also a stock broker that allows you to buy shares in the traditional sense, which Exness doesn't.
Overall, we think eToro is a far superior platform to Exness.
Exness Pros and Cons
Pros
More than 100+ forex pairs
Excellent range of majors, minors, and exotics
Very low spreads
0% commissions on all instruments
No deposit fees
Instantly fund your account with a debit/credit card or e-wallet
Cons
Very limited range of assets
Website is super-basic
Fails to display a lot of key information on its website
Exness Review – The Verdict
In summary, the stand-out selling point of Exness is that it offers extremely low spreads and 0% commission rates. It is also notable that you can get started with a deposit of just $1. This is great if you want to trade forex but at the same time, start off with small stakes. However, Exness does fall short in a lot of areas. For example, the platform offers nothing in the form of research or educational tools.
The main draw-back with Exness is that you will only have access to forex pairs and 8 hard metals. This will be problematic if you plan to trade other asset classes. This is why we would instead suggest considering eToro. You can buy and trade shares, ETFs, cryptocurrencies, forex, commodities, and bonds on a commission-free basis. You can instantly deposit funds with a South African debit/credit card, e-wallet, and bank account, and even make use of its Copy Trading feature.
If you want to join eToro, you can do so in minutes by clicking on the link below!
eToro – Buy Shares with Zero Commission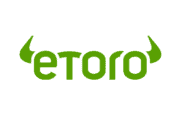 FAQs
What assets does Exness offer?
Exness allows you to trade 100+ forex pairs and 8 hard metals. As such, you are missing out on the likes of traditional shares, ETFs, cryptocurrencies, and more.
How much does Exness charge?
Exness does not charge any trading commissions. Instead, its only the spread that you need to look out for.
Does Exness charge a monthly fee?
No, there are no monthly fees at Exness.
What is the Exness minimum deposit?
If you opt for the Mini MT4 account, then the minimum deposit is just $1. If you are on the Classic MT4 account, then this increases to $2,000.
What payment methods are supported at Exness?
You can deposit funds with a traditional debit/credit card, bank account, or Skrill.
What trading platforms does Exness offer?
Exness offers full support for both MT4 and MT5.
Does Exness ask for identity documents?
Yes, all account holders are required to submit identification documents. This includes one form of government-issued ID and a proof of address.