Pepperstone Review – Features, Fees, Pros and Cons Revealed
Pepperstone is a popular forex and CFD broker based in Australia. The platform has a limited set of assets for trading, but it makes up for that by offering competitive spreads, integration with popular third-party trading platforms, and copy trading.
If you're considering using Pepperstone as your broker in South Africa, this review is for you. We'll cover everything you need to know about this online broker, including what you can trade, what fees you'll pay, and more. With that, let's dive into our comprehensive Pepperstone review.
What is Pepperstone Broker?
Pepperstone was founded in 2010 in Australia. The online broker services traders from around the world, including in South Africa. In fact, virtually the only countries that Pepperstone doesn't operate in are the US, New Zealand, Canada, and Japan. Pepperstone broker is regulated by the UK's Financial Conduct Authority and the Australian Securities and Investment Commission, both top-tier government authorities.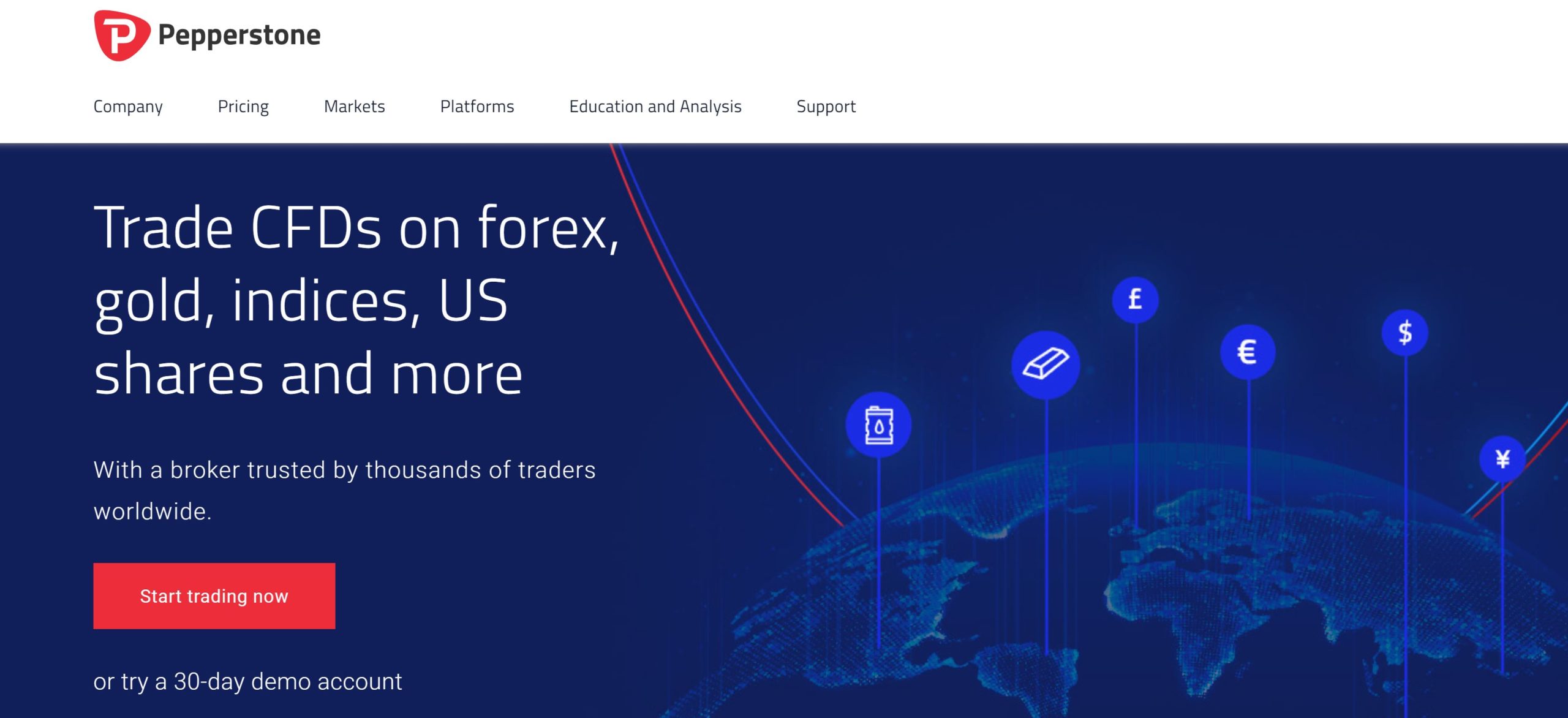 Pepperstone focuses heavily on forex trading and much of its platform is geared towards forex traders. That said, the broker does offer CFD trading for stocks, commodities, indices, and cryptocurrencies. The broker appeals to advanced forex traders in particular by offering low spreads and powerful trading platforms like MetaTrader 4.
The broker has been very successful in its first decade of operation. In just 10 years, it has grown to more than 57,000 traders and boasts a daily transaction volume of $12.5 billion US. These numbers don't make it a huge player in the forex market by any means, but they're quite respectable given that Pepperstone is operating in a competitive brokerage market.
What Assets Can You Trade on Pepperstone?
Our Pepperstone review found that this broker has a relatively limited range of assets. The service includes a handful of CFDs, but it's primarily focused on forex trading. Let's take an in-depth look at all the assets available through Pepperstone broker.
Stock and Index CFDs
Pepperstone probably isn't the best stock broker for most South African traders. The service only offers CFD trading for 64 companies, most of which are big-name companies in the US. You won't be able to buy shares of South African companies like Sanlam, MTN, or Capitec at all with this brokerage.
The equity index CFD selection is also fairly limited. There are only 14 options, nearly all of which cover whole-country market indices. You won't find CFDs for specific sectors or industries. Moreover, Pepperstone doesn't offer any trading on ETFs or mutual funds, so it can be difficult to create a diversified but targeted portfolio.
Forex
Pepperstone offers trading on 61 forex pairs. That's significantly better than the selection offered by many other multi-asset online brokers, but it's comparable to other forex brokers that don't offer many CFDs.
One of the neat things about Pepperstone's forex offerings is that the company treats gold almost as a currency unto itself. You will find several currencies that can be traded directly against gold, including USD/Gold, EUR/Gold, and AUD/Gold. That's a huge plus for traders who want to bet against the global market, since gold tends to rise in value compared to most major currencies when economic conditions sour.
Another benefit to trading forex with Pepperstone broker is that the maximum leverage is quite high. When trading major currency pairs, you can take on margin of up to 1:500.
Commodity CFDs
The highlight of commodity trading on Pepperstone is the fact that you can trade gold directly against several major currencies. In addition, you can trade silver, platinum, and palladium directly against the US dollar on leverage of up to 1:100.
Pepperstone also offers CFDs for 'soft' goods like wheat, copper, cocoa, soy, and coffee. Energy trading options are limited, however. You'll only find natural gas and Brent crude, not other types of crude, kerosene, or heating oil.
Cryptocurrency CFDs
Pepperstone offers trading on five cryptocurrencies, including Bitcoin, Ethereum, Litecoin, Bitcoin Cash, and Dash. Notably, Ripple, another top cryptocurrency, isn't available on Pepperstone broker. While the selection isn't impressive, Pepperstone's crypto CFDs do stand out in that the broker enables you to apply leverage up to 1:5. Most South African CFD brokers that offer cryptocurrency trading only offer leverage of 1:2.
Pepperstone Account Types
Pepperstone offers two account types – the Standard account and the Razor account. The main difference is that the Standard account has 0% commission but significantly higher spreads – 1 – 1.3 pips. In comparison, the Razor account charges commission from £4.95 round turn after you've traded £100,000, but with pips from just 0 – 0.3 pips. The Standard account is best for new traders, while the Razor account is better suited to scalpers and algorithmic traders.
Pepperstone Fees and Commissions
Pepperstone offers two different types of trading accounts with different fee structures.
The Standard account caters to occasional traders with 0% commission. The fee is baked into the spread for this account type, which means that spreads are at or slightly above the industry average. The EUR/USD spread, for example, is typically between 1 and 1.3 pips – less than 1 pip is considered inexpensive for South African forex brokers. 


The Razor account caters to traders who place large order sizes. With this account, you're charged a commission of $7 AUD (85 R) per $100,000 AUD traded. However, spreads are extremely tight and can even drop to zero when liquidity is high. The EUR/USD spread averages 0 to 0.3 pip with a Razor account.
Regardless of which account type you choose, Pepperstone broker doesn't have any account fees. You won't pay a deposit or withdrawal fee (excepting currency conversion fees – more on that later), and there's no inactivity fee if you decide to take a few months away from trading. The lack of an inactivity fee can be particularly attractive since this is something that most competing online brokers charge.
Pepperstone MT4 Platform and Trading Tools
Pepperstone doesn't offer its own trading platform, instead opting to provide clients with popular third-party trading tools. You can choose between MetaTrader 4, MetaTrader 5, and cTrader. MetaTrader 4 only supports forex, while MetaTrader 5 and cTrader support both forex and CFD trading. All three platforms are available on web, desktop, and mobile, and you can use any of the three regardless of whether you trade with a Standard or Razor account.
Both MetaTrader and cTrader are extremely powerful. You can develop custom indicators, build trading signals, and backtest a personalized trading strategy in either platform. We prefer cTrader when trading on the web since the suite's web interface includes a wider range of technical charting tools and makes it easier to build trading signals. If you're using a desktop application, though, MetaTrader has a slight edge. The algorithmic trading module is integrated into the application, whereas for cTrader you'll need to run the supplementary cAlgo software.
On top of these technical analysis platforms, our Pepperstone review found that the broker also offers copy trading through Myfxbook. With this integration, you can set up your trading account to automatically mirror the positions of professional forex traders. When they buy or sell currency, it is bought or sold automatically on your behalf. You can commit all or just a part of your account balance to copy trading.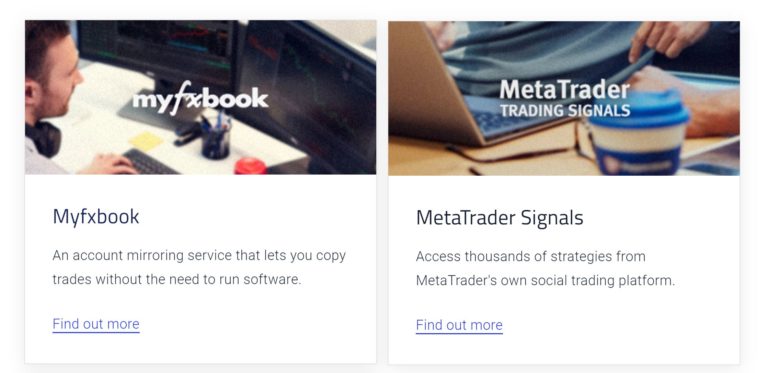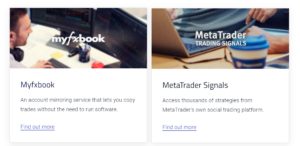 While not true copy trading, you can also take ideas from experts through MetaTrader's Signals marketplace. Many of the trading signals available on the marketplace are free to use, while others are paid.
Pepperstone Mobile Trading
MetaTrader 4, MetaTrader 5, and cTrader each offer mobile apps for iOS and Android so that you can trade on the go. All three mobile platforms are very comprehensive.
To some extent we actually prefer the MetaTrader apps to the desktop platform. Charts are more crowded, but it's easier to search forex pairs and execute trades. You get access to all the same order flow and risk management tools. The only downside is that you cannot set price alerts from the MetaTrader mobile apps, although you can receive alerts you create through the desktop software.
The cTrader mobile app is pretty seamless. You get access to all of the same functionality as for the web platform, meaning that the algorithmic trading features are built-in rather than separated as for the desktop interface. You can easily customize order settings to better manage risk and charting with your fingers on a small smartphone screen is surprisingly easy.
Research and Analysis at Pepperstone
Pepperstone offers an impressive amount of research and analysis on top of its capable trading platform.
To start, the broker includes access to Autochartist, an automated technical analysis platform that identifies trading ideas based on technical setups. Autochartist is best at drawing trendlines and declaring opportunities from trend patterns, but it can also take into account a handful of common technical indicators. One of the nice things about Autochartist is that you can easily apply some of its trendlines to your own charts in MetaTrader or cTrader for more advanced analysis.


Pepperstone also has a team of analysts that write news articles once or twice per day. The analysis is typically very insightful even though the articles are short. We appreciated them early in the trading day for spotting potential trading opportunities and keeping an eye on trends. Pepperstone also has a more traditional market news feed, but it doesn't pull in a lot of stories and didn't feel all that useful.
One thing to keep in mind is that Pepperstone broker doesn't offer any fundamental data for the stocks available through this platform. If you want to access financial information or determine fair value for a company, you'll need to look elsewhere.
Pepperstone Bonus
Like some other stock brokers, Pepperstone offers bonuses to entice new customers. The current Pepperstone welcome bonus is a $100 offer which you can claim by referring a new user who funds their account with at least $1000 and trades 5 forex lots. You can then use your bonus to trade the many markets on offer! This broker regularly offers new bonuses, making it a best no deposit bonus broker South Africa, so be sure to keep an eye out for the latest offers.
Pepperstone Demo Account
If you want to try out the platform without putting your money on the line, you can do so via the Pepperstone demo account. The demo provides virtual money and offers the full functionality of the FXCM broker, and you can also try out the MT4 demo if you want to see what that trading platform has to offer.
Pepperstone Minimum Deposits and Payments
Setting up an account at Pepperstone broker is fast and easy, especially because the broker accepts so many payment methods. You can fund your account using:
Visa
Mastercard
POLi
Bank transfer
BPay
PayPal
Neteller
Skrill
Union Pay
One important thing to note is that Pepperstone doesn't support the South African rand as a base currency. That means that you'll need to either convert to a supported currency (AUD, USD, GBP, and EUR, among several others) prior to depositing or face currency conversion fees from Pepperstone. Aside from a potential conversion fee, Pepperstone doesn't charge any deposit or withdrawal fees.
The Pepperstone minimum deposit is $200.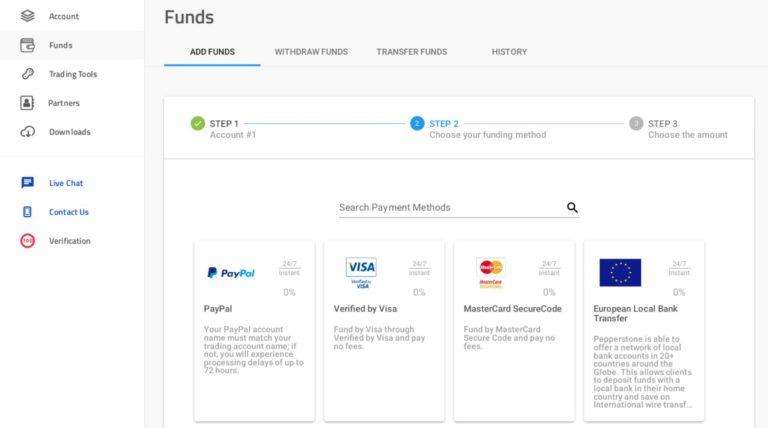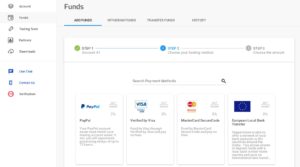 The other thing to keep in mind is that Pepperstone requires a minimum deposit of $200 AUD (approximately 2,400 R) when you first open an account. That's about the same deposit requirement as many other online forex and CFD brokers.
Pepperstone Login
If you are already a Pepperstone customer and hold a share dealing account, you can click here to login. You will find all your share dealing account details once you log in. If you are unable to log in, below are the Pepperstone contact and customer support details.
Customer Service at Pepperstone
Pepperstone offers customer support by phone and email 24/5. We were able to get a support representative on the line within a few minutes and they were very knowledgeable about the platform. Email support was also prompt – Pepperstone promises a response within 24 hours, and we heard back within 12. Support is available in nearly a dozen languages, of course including English.

Pepperstone contact number: +613 9020 0155
Pepperstone address: Level 16, Tower One, 727 Collins Street, Melbourne, VIC Australia 3008
Is Pepperstone Safe?
Our Pepperstone review found the broker is regulated by two of the world's foremost financial authorities – the UK Financial Conduct Authority and the Australian Securities and Investment Commission. That puts Pepperstone in the top tier of online brokers and provides quite a bit of confidence in this broker.
Notably, though, Pepperstone doesn't provide any account protections for traders outside of Australia and Europe. There is no reason at this time to think that Pepperstone might suffer financially – in fact, it's done quite well since its inception in 2010 – but South African traders' accounts are not guaranteed by the broker or any government agency. South African clients also don't receive negative balance protection, which means that you could potentially lose more money than you deposit into your brokerage account when trading on margin.
Pepperstone is a private company, so there is little public financial information available. This company is less transparent even than other private online brokers, as there is no clear disclosure of who owns Pepperstone.
Pepperstone Pros and Cons
Pros
Two account types for different traders
Wide range of forex pairs
Trade gold, silver, and platinum directly against major currencies
Up to 1:500 leverage for forex trading
Regulated by FCA and ASIC
Integrates with MetaTrader 4 and 5 and cTrader
Supports copy trading through Myfxbook
Trade ideas from Autochartist
24/5 customer service by phone and email
Cons
Very limited stock and index CFD selection
No fundamental data
Few account protections for South African traders
Pepperstone vs. eToro
Before you open a Pepperstone account, it's worth considering how this broker stacks up against our top recommendation for South African trader – eToro. eToro accounts are like the Pepperstone Standard trading account in that they're completely commission-free. The spreads on forex trades are similar, but eToro is often cheaper for stock, commodity, and cryptocurrency CFD trades.
Charge per Trade
Annual Fee
Inactivity Fee
Deposit/Withdrawal Fees
Pepperstone
0 R (Standard account)

85 R (Razor account)

0 R
0 R
0 R
eToro
0 R
0 R
825 R after 12 months
85 R per withdrawal
For many South African traders, eToro simply has more to offer. There are fewer forex pairs – eToro has around 47 currency offerings – but all of the major and minor pairs are available for trading. Whereas Pepperstone only has a few dozen stock CFDs, eToro offers trading on more than 800 shares from around the globe. You even get access to popular stocks on the Johannesburg Stock Exchange. eToro beats Pepperstone on cryptocurrency and commodity offerings and also has a catalog of more than 450 ETFs for trading.
eToro has its own charting and analysis software that is more beginner-friendly than the integrations that Pepperstone offers. We like the charting tools a lot, but they don't offer trading signals, custom indicators, or backtesting. Still, eToro does offer a robust social trading network and the ability to automate your account with copy trading, which is perfect for beginners.
Overall, we believe eToro is a superior trading platform to Pepperstone.
The Verdict
Pepperstone is one of the leading online forex brokers in South Africa. This broker offers trading on more than 60 currency pairs, plus the option to trade precious metals like gold and silver directly against major global currencies. The fact that you can trade with leverage up to 1:500 is also a huge plus for advanced forex traders.
On top of that, Pepperstone's trading and research tools are very impressive. The broker integrates seamlessly with MetaTrader 4 and 5 as well as cTrader. Plus, you get data from Autochartist and daily analysis from Pepperstone's team to develop trading ideas. On the whole, the platform does an excellent job of giving traders the tools they need to succeed.
The biggest downside to Pepperstone is that it really is focused on forex alone. While the platform offers a handful of commodity and stock CFDs, the range of tradable assets is extremely limited. We would recommend Pepperstone highly for forex trading in South Africa, but we would not recommend it for stock CFD trading.
Overall, we think Pepperstone is lacking in comparison to our recommended broker, eToro, which has 0% commission, a great range of assets, and innovative copy trading tools. Simply click the link below to get started on eToro today!
eToro – Our Recommended Stock Broker (Zero Commission)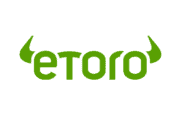 75% of retail investor accounts lose money when trading CFDs with this provider.
FAQs
What is the Pepperstone a minimum deposit?
Pepperstone requires a minimum deposit of $200 AUD or equivalent (roughly 2,400 R) in order to open an account. This is a recent change – in the past, Pepperstone did not have a deposit minimum for Standard accounts.
What base currencies does Pepperstone allow?
You can deposit money into a Pepperstone account in 10 different currencies: AUD, USD, GBP, JPY, EUR, CAD, NZD, CHF, SGD, and HKD. If you deposit money in ZAR, you will be charged a currency conversion fee.
Is Pepperstone regulated in South Africa?
Pepperstone is not regulated by South Africa's Financial Services Board. South African trading accounts come under the purview of the Australian Securities and Investment Commission, which oversees Pepperstone outside of Europe and the Middle East.
Does Pepperstone allow payments by e-wallet?
Yes, Pepperstone supports several popular e-wallets including POLi, BPay, PayPal, Neteller, Skrill, and Union Pay.
Can I collect dividends when trading stock CFDs with Pepperstone?
If you trade stock CFDs with Pepperstone, you are eligible to collect dividends just as if you were holding the underlying share. Pepperstone will automatically credit dividends to your trading account when they are paid out by companies.