Quantum AI Review South Africa – Scam or Legit?
Quantum AI has emerged as a trading solution that leverages the power of artificial intelligence to boost the performance of their users' portfolios. Although the platform can be used to trade different asset classes including forex and stocks, they are best known for being pioneers in offering AI-powered cryptocurrency trading services.
Now, can you trust Quantum AI trading services? And if so, how can you use the Quantum AI app? In the following Quantum AI review, we summarize the most relevant information about this controversial automated trading solution.
Quantum AI Summary
| | |
| --- | --- |
| Type of service:  | Crypto trading robot |
| Minimum deposit:  | $250 (ZAR 3,735) |
| Withdrawal speed:  | 24 hours |
| Mobile App:  | Android & iOS |
| # of cryptocurrencies supported:  | More than 10 (BTC, ETH, LTC, DASH) |
What is Quantum AI?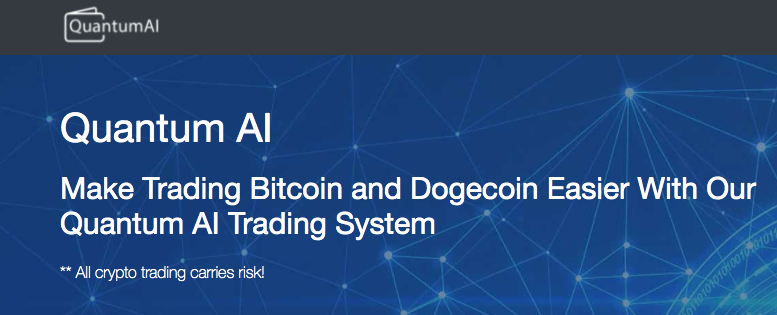 Quantum AI is an automated trading service that uses artificial intelligence to make money for its users. The software works by identifying trading signals and executing trade orders accordingly. They also use the power of quantum computing to process thousands of transactions on behalf of their subscribers and every transaction made enriches the knowledge of its AI technology.
Quantum AI trading services partner with multiple brokers from different corners of the world to allow users to place trades. Among the most popular financial assets that can be traded through the Quantum AI app users will find Ethereum, Bitcoin, Ripple, and Litecoin – among others.
The company claims that it had made the most crypto millionaires since 2016 when it was launched and setting up the system will only take a few minutes with no extra effort on behalf of the user being required afterward.
How Does Quantum AI Work?
Quantum AI is a trading robot that works similarly to others in the crypto space. They ask users to open an account with an authorized broker that supports CFD trading and they connect that broker's system with their automated trading system via an API.
Users only have to sign up for the Quantum AI app by going to their official website and sending some basic personal information. After that, the system will automatically display the brokers that are available depending on the user's country of residence.
The incorporation of artificial intelligence into the trading system allows Quantum AI's solution to learn from its mistakes and make the corresponding corrections. Since the robot will be executing possibly thousands of traders per day on behalf of its subscribers, it should be able to learn fairly quickly which are the setups and trades that work the best. This allows it to improve its performance progressively and to adapt if market conditions and patterns experience a change over time.
Meanwhile, the incorporation of quantum computing is important for the system to be able to process data and make decisions at a fast speed. On this particular front, Quantum AI claims that its solution can identify market movements milliseconds before the typical algorithms can and that gives it an edge against even the most sophisticated trading systems designed by institutional investors.
Is Quantum AI available in South Africa? Yes. Since multiple brokers support CFD trading in South Africa (XTB, eToro, City Index) it should not be a problem to connect a Quantum AI South Africa account with an authorized broker.
Quantum AI vs. Other Crypto Robots
| | | |
| --- | --- | --- |
| Trading Robot  | Fees | Claimed Success Rate |
| Bitcoin Digital  | 1% commission  | 98% |
| Quantum AI  | None | 90% |
| Bitcoin Era | None | 99% |
| Bitcoin Profit  | 1% commission  | 99% |
| Bitcoin Trader | None | 95% |
| Bitcoin Code  | None  | 99.4% |
| Bitcoin Revolution | None  | 99% |
| Bitcoin Loophole  | None  | 88% |
| Bitcoin Up  | None  | 99.4% |
| BitIQ  | None  | 90% |
Your Capital is at risk.
Quantum AI Key Features
The following is a summary of the most relevant features that the Quantum AI crypto robot has to offer.
Automated Trading
Our Quantum AI review found that this provider uses artificial intelligence and quantum computing to identify trading signals and execute buy and sell orders accordingly. The role of their AI-powered technology is to progressively improve by using algorithms that allow the system to learn from its mistakes to avoid them in the future.
Moreover, the role of quantum computing is to solve complex mathematical problems in seconds. This allows Quantum AI trading system to process a bulk load of data quickly to make decisions almost instantly about which instruments should be traded and how.
Use of CFDs to Boost Returns
Contracts for Difference (CFD) are innovative financial derivatives that allow investors to bet on the direction that the price of the underlying security will take without having to hold the instrument directly. Through CFDs, traders can take leveraged positions and increase their returns while managing their risks through the use of stop-loss orders and limited position sizing.
Most of the brokers used by Quantum AI deal with CFDs and this allows the platform to expand the profit-generation capacity of small deposits through the use of leverage.
Multiple cryptocurrencies supported
The Quantum AI crypto robot supports trading for different financial assets but specializes in cryptocurrency trading. Among the vast selection of crypto assets that are covered by the platform this Quantum AI review found that Bitcoin (BTC), Dash, Cardano, Ethereum, Binance Coin, Bitcoin Cash, Litecoin, Zcash, Bitcoin Gold, IOTA, EOS, NEO, and Ethereum Classic are supported.
Quantum AI may continue to incorporate more crypto tokens into its database of supported coins soon.
Customer support
Not many trading robots offer the possibility of reaching out to them in case something doesn't work as expected. Therefore, the fact that Quantum AI trading services offer a customer support feature makes it stand out from the crowd. According to our Quantum AI review, a representative can be reached out through the Quantum AI app.
Quantum AI's customer support team can walk users through the process of integrating a broker's platform with its solution. Moreover, they can also assist users in withdrawing money, browsing through their P&L reports, and managing other aspects of the system.
A Perfect Solution for Beginners
For those who are just starting out in the financial markets, using an automated trading solution such as Quantum AI can be a great way to generate passive income by letting technology do the heavy lifting. Quantum AI does not require the active involvement of the user when performing the trades as the robot will take care of identifying all opportunities and executing the buy and sell orders following its algorithm-based, AI-enhanced trading strategy.
Quantum AI Claimed Success Rate
The Quantum AI crypto robot claims that it has a win rate of around 90% and its users have reported daily profit rates of up to 20%. Moreover, the company claims that it has made the most crypto millionaires since it was launched back in 2016 and says that 85% of its users are profitable.
Quantum AI Fees
Currently, the Quantum AI app does not charge any fees. The developing team has said that this may not last for long as they might start charging customers in the future.
That said, fees apply when using a third-party broker upon signing up with Quantum AI crypto robot. These fees include:
Commissions and bid/ask spreads.
Trading fees.
Non-trading fees (inactivity fees, deposit fees, withdrawal fees).
Meanwhile, if the broker the platform selects for you does not support an account denominated in your local currency you may be charged with a conversion fee.
Is Quantum AI Legit or a Scam?
Quantum AI trading service currently holds a 4.4 rating in Trustpilot from a total of 182 reviews. Whether the service is legit or not it is a bit hard to determine since the information provided by the site does not disclose the name of the company behind it and whether it is a regulated entity or not.
Third-party apps like the Quantum AI crypto robot can easily integrate their services with an authorized broker and there is no hassle in doing that. However, that alone does not necessarily make it a legit service.
Users can first open an account with this provider and test it in demo mode with whatever broker they choose to operate to ensure that the service delivers the kind of results it claims to produce.
According to the firm, Quantum AI South Africa is available via multiple regulated brokers that provide services legally to residents of this country.
Not A Risk-Free Solution
One thing to keep in mind when signing up for a service such as that provided by Quantum AI is that this is not a risk-free activity. Any trading and investing activity carries risk and investors must be aware that they could lose money by engaging in this kind of operation – whether it is performed by a human or a robot.
Even though Quantum AI claims an elevated success rate, multiple factors could affect the performance of its solution including disruptions caused by black-swan events such as a temporary downtime in the brokerage firm's platform.
Have Celebrities Endorsed Quantum AI?
Elon Musk Quantum AI
The controversial head of Tesla (TSLA) and SpaceX has been pin-pointed on multiple occasions as a potential endorser of Quantum AI. These rumors have been debunked by the firm itself. In this regard, Quantum AI stated: "Elon Musk has not invested or expressed any interest in our platform. Avoid the fake news by verifying all information with us".
Gordon Ramsay Quantum AI
The famous British restaurant owner and top chef has also been mentioned as a potential backer of Quantum AI. These rumors were also flagged as fake news by the company. Quantum AI stated the following in regards to comments about Ramsay's involvement in the project: "Gordon Ramsay is another celebrity falsely associated with us. We haven't received any investment or endorsement from this celebrity".
Sundar Pichai Quantum AI
The head of Google – a company famous for its developments in the artificial intelligence and quantum computing field – has been mentioned as a potential investor in Quantum AI. This Quantum AI review has found that these rumors have not been confirmed by either the company or Pichai himself.
Jeff Bezos Quantum AI
The founder and former Chief Executive of Amazon has started to invest in new ventures recently as is the case of its space travel startup Blue Origin. While he was at the helm, Bezos was starting to develop Amazon's quantum arm Braket. Even though he has no known ties with Quantum AI he might be interested in investing in some similar projects that utilize this technology for different purposes.
Satya Nadella Quantum AI
The head of Microsoft Corporation is known for being a strong believer in the power of quantum computing to solve some of the world's most challenging issues. Microsoft recently launched a quantum solution supported by its cloud technology Azure and Nadella's knowledge and interest in this topic may prompt him to work with companies such as Quantum AI in the future. However, he is not currently tied to the company in any way.
 How to Use Quantum AI?
The following is a step-by-step guide if you are planning to open an account with Quantum AI.
Step 1: Open an account
The process of signing up with Quantum AI starts by filling a small form that requires basic personal information from the user including his name, last name, phone number, and e-mail.
Step 2: Sign up or connect your broker's account
Upon completing the sign-up process, the Quantum AI system will match the user with a broker that is authorized to provide its services in their country of residence. If the user already has an account with one of Quantum AI's partner brokerage firms, it should be possible to connect that account to the Quantum AI app.
Step 3: Make a deposit
To start operating, the user will have to deposit a minimum amount of $250 (ZAR 3,735). Once this deposit is made, the account will be ready to start executing its first trades using Quantum AI's system.
Step 4: Watch the tutorial and get started
Quantum AI provides first-time users with a tutorial video that explains everything they need to know about the system. Upon watching this video, users can test the robot on a demo account (paper trading) while an account manager will be assigned to the user as well.
Quantum AI Pros & Cons
Pros
Hassle-free integration with top brokers.
Quantum AI South Africa is available
Decent risk-to-reward ratio based on the minimum deposit vs. potential profits
Ample portfolio of supported cryptocurrencies
Cons:
No information is available about the company that owns the system.
The system's inner works are not disclosed unless the user signs up.
The Verdict
This Quantum AI review has shown that this is one of the many cryptocurrency trading robots that have emerged with the rise of this attractive financial asset class. Like many others, they claim to produce eye-popping results by combining the power of artificial intelligence and quantum computing – two cutting-edge technologies that are revolutionizing multiple industries.
If they can produce this kind of profit, there is no reason why you should not give it a try. Risking $250 for the chance of making thousands if the profitability of their system turns out to be true is a risk that might be worth taking.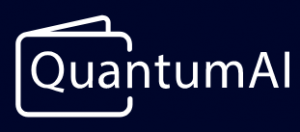 Your Capital is at risk.
FAQs
How much money can I make with Quantum AI?
How does Quantum AI work?
Is Quantum AI the Elon Musk trading app?