FBS Review – Fees, Features, Pros and Cons Revealed
If you're looking to buy and sell assets online with the view of making a profit, you will need to find a reliable trading platform that accepts South Africans. A popular option that you might want to consider is that of FBS.
The online broker allows you to trade forex, metals, indices, and energies from the comfort of your home. Not only will you benefit from 0% commissions and tight spreads, but you will also have access to high leverage facilities.
In this review, we explore whether FBS Broker is the right trading platform for you. We explore the most important factors that need to be taken into account – such as fees, commissions, spreads, tradable assets, and regulation.
What is FBS Broker?

Launched as recently as 2009 – FBS is an online trading platform that specializes in CFD (contracts-for-differences) instruments. This includes several asset classes that are popular with South African traders – such as forex, hard metals, energies, and indices.
Although the platform was launched just over 10 years ago, it has since amassed a client base that exceeds 15 million traders. This is an unprecedented number of customers to attract in such a short period of time. One of the main reasons for this is that FBS allows you to enter buy and sell positions on a commission-free basis.
This ensures that you are able to gain exposure to your chosen asset class in a cost-effective manner. Spreads are also relatively competitive at the broker, with major forex pairs starting at 0.5 pips. When it comes to the trading platform itself, FBS gives you several options. This includes MetaTrader 4 and 5, as well as its own FBS Trader app. This ensures that you can perform in-depth technical analysis when at your main desktop device, while at the same time access your trading account on the move.
FBS strives to attract both newbies and seasoned investors from South Africa, and so you can easily deposit and withdraw funds with a debit/credit card, e-wallet, or wire transfer. Finally, FBS is in full possession of a brokerage license from CySEC. This tier-one body has an excellent reputation in the online trading space, so your funds should remain safe at all times.
What Assets are on FBS Broker?
FBS trading offers four main asset classes in total – all of which come in the form of CFDs.
This includes:
Forex
The main offering at FBS is that of its forex trading department. You will have access to a selection of majors, minors, and exotics. Fortunately, this includes the South African rand, which you can trade against the US dollar (USD/ZAR).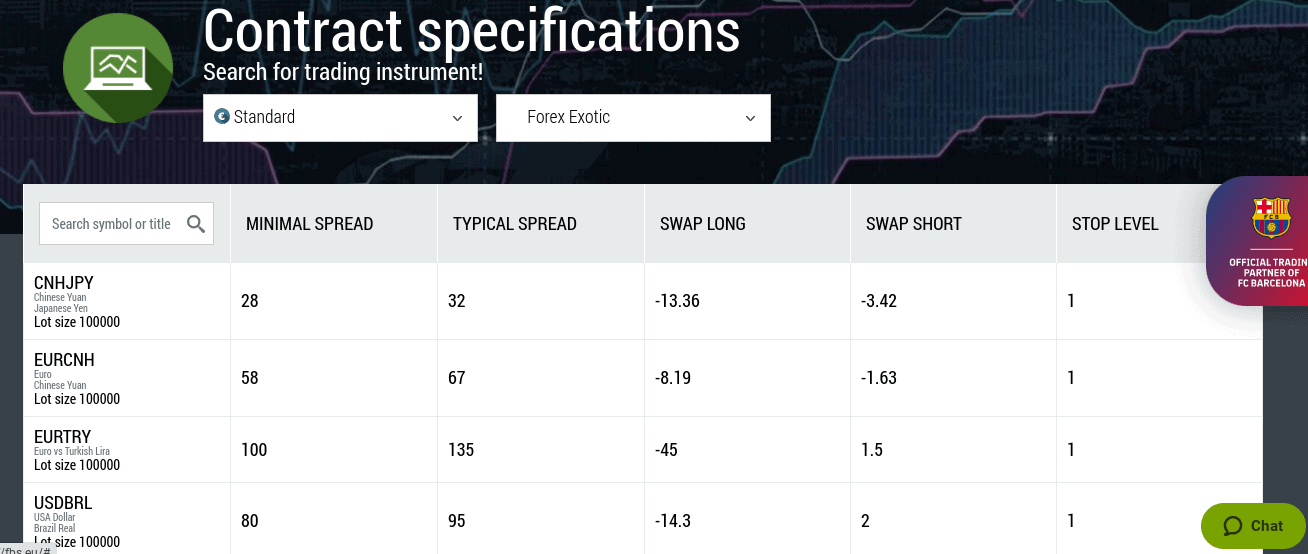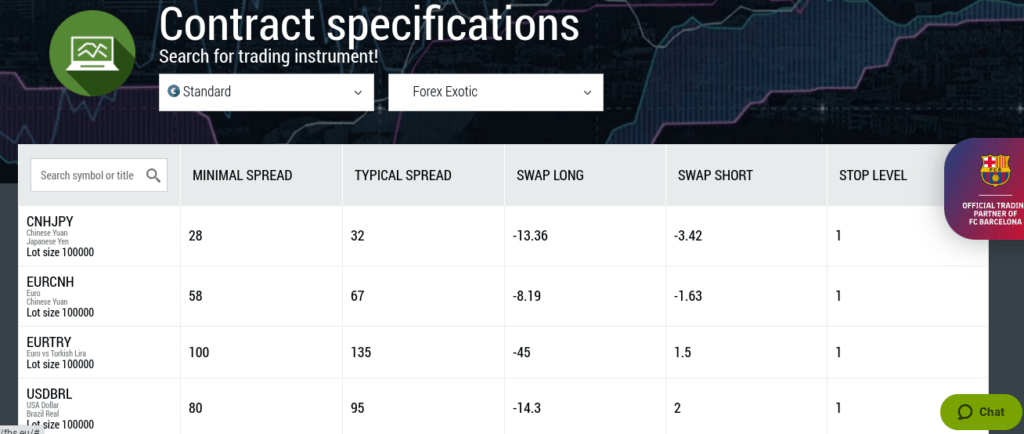 Other exotic currencies supported by this forex broker include the Brazilian real, Turkish lira, Chinese yuan, and the Russian ruble.
Metals
If you want to trade hard metals, FBS offers trading instruments on four assets. This covers palladium, platinum, silver, and gold.
Energies
Our FBS review found that this broker also gives you access to the global energies space. This covers a market on Brent Crude Oil and WTI Oil. Unfortunately, the platform does not offer a market on natural gas.
Indices
Although FBS does not give you access to individual stocks, you can at the least trade indices. Your options include the Dow Jones, NASDAQ, S&P500 and the Dow Mini Futures.
As you can see from the above, FBS Broker is extremely thin on the ground when it comes to tradable assets. For example, there is no option to trade natural gas or other popular commodities like wheat and sugar. Similarly, there is no support for cryptocurrencies like Bitcoin and Ethereum, ETFs, or even individual equities.
Even with the asset classes that it does support, the number of tradable instruments is minute. With that said – and as we cover in more detail shortly, if your favourite instrument is supported by FBS, you can trade it at a competitive pricing structure.
FBS Fees and Commissions
Although FBS broker offers two account types, both come with identical trading fees.
0% Commission
As is now expected in the online CFD space, FBS allows you to enter buy and sell positions without paying any commission. This is crucial, as it allows you to access your chosen financial instrument without getting hammered with fees. This is the case across all four of its supported asset classes.
Spreads
Although you will not pay any commissions when trading at FBS, you do need to take the spread into account. The specific spread that you pay will not only vary depending on the asset you are trading, but also current market conditions.
Below we give you a few examples of the spreads that you will pay at FBS:
The lowest spread that you can get at FBS is on EUR/USD. This starts at just 0.5 pips, which is industry-leading. This particular pair can, however, increase to 0.9 pips outside of standard market hours.
Other pairs – such as AUD/USD and GBP/USD come with minimum spreads of 0.6 and 0.7 pips, respectively. Once again, this is very competitive.
In the case of gold and silver, the spreads can vary quite considerably. Much of this is dependent on trading conditions. For example, gold has a minimum spread of 10 pips, albeit, it can go as high at 30 pips. In the case of silver, this can range from 2 to 5 pips.
Over in the indices department, the S&P500 and NASDAQ come with fixed spreads of 25 pips. The Dow Jones stands at 2.
Finally, Brent Crude oil can be traded from just 1 pip, while WTI Crude oil average 3 to 5 pips.
As you can see from the above, the spreads are actually very competitive across most financial instruments at FBS.
FBS Account Types
As we briefly noted above, FBS offers two account types – a Standard Account and a Cent Account. There is virtually no difference between the two FBS account types, as both come with the same offering of zero commissions and tight spreads.
The most notable differences are as follows:
The Standard Account has a minimum deposit of $100 – which is about 1,700 rands
The Standard Account permits an order volume of between 0.01 to 500 lots (with 0.01 step)
The Cent Account has a minimum deposit of just $10 – which is about 170 rands
The Cent Account also permits an order volume of between 0.01 to 500 lots (with 0.01 step)
Other than the above, both accounts come with leverage facilities and limit the number of pending orders to 400. Both accounts also come with an order execution speed of 0.3 pips.
FBS Trading Platform
One of the stand-out selling points of choosing FBS as your primary CFD broker is that you get to choose from three different trading platforms.
This includes:
MetaTrader 4 (MT4)
MT4 is the most commonly used third-party trading platform in the online forex and CFD scene. At FBS, you have the option of accessing MT4 via its main website, or through a Windows/macOS desktop program. You can also access MT4 through an Android/iOS mobile application.


If you do opt for MT4 at FBS, you will benefit from the following features:
Ability to instal and deploy automated trading systems and expert advisors (EAs)
Over 50 technical indicators and chart drawing tools
You can copy other traders that use MT4 – and they don't need to be registered at FBS
The platform is ideal for hedging and scalping
You can also install a VPS
MetaTrader 5 (MT5)
MT5 is the successor to MT4. Much like in the case of MT4, MT5 can be accessed via your desktop computer through a Windows program. However, macOS isn't supported. You can also trade via MT5 through the main FBS website, or through an Android/iOS mobile application.


In terms of features, using MT5 at FBS offers the following:
Access to over 38 technical indicators
6 pending order types which is great for market flexibility
The ability to create your own technical trading tools
Trading robots can be installed and deployed
Choose from 21 different timeframes
Both hedging and netting is permitted
If you are unable to decide between MT4 and MT5, you can test both out via an FBS demo account. More on this later.
FBS Trader
Although you can access FBS on your mobile phone through the MT4/5 app, the broker has since released its own. Known as FBS Trader, the application allows you to access most account features. This includes the ability to enter buy and sell positions, analyze real-time stats, and instantly deposit funds.
You can also access the customer support team via the FBS Trader app. Compared to MT4/5, FBS Trader is actually a lot more user-friendly. It is also lightweight, so will not drain your 4g data when accessing the app on the move. However, the key drawback with the app is that it is only available on Android devices. Support for iOS is, however, on its way.
FBS Demo Account
As we briefly mentioned in the sections above, FBS offers a demo account facility. This means that you can open an account and start trading without needing to deposit any funds. You can access the demo account platform via both MT4 and MT5.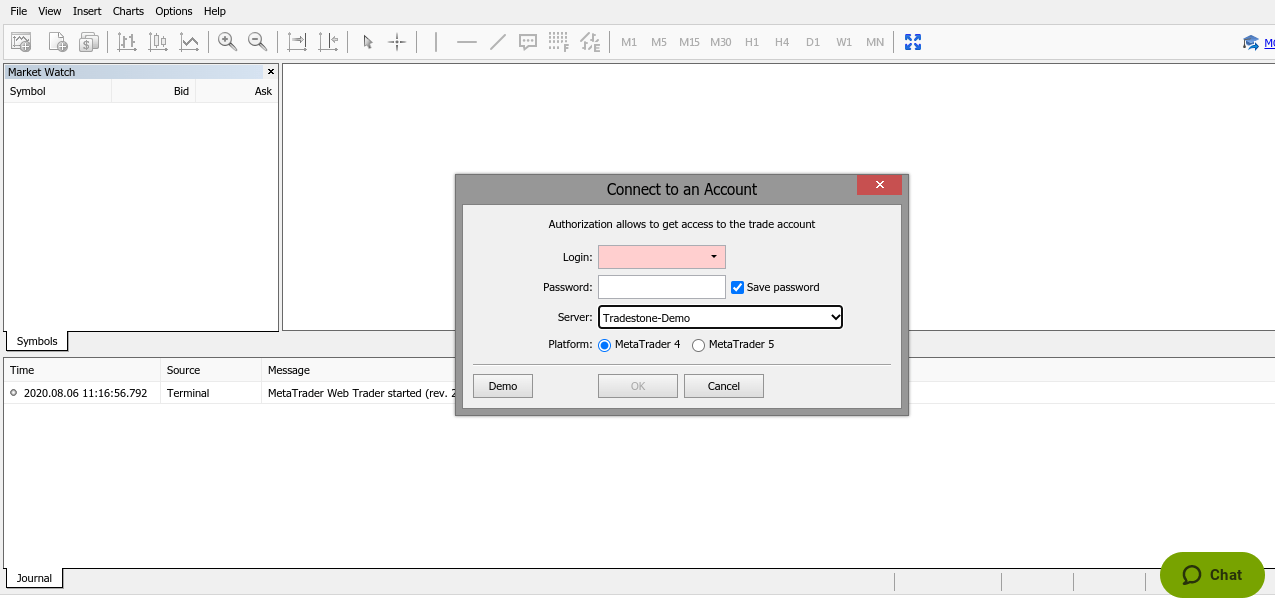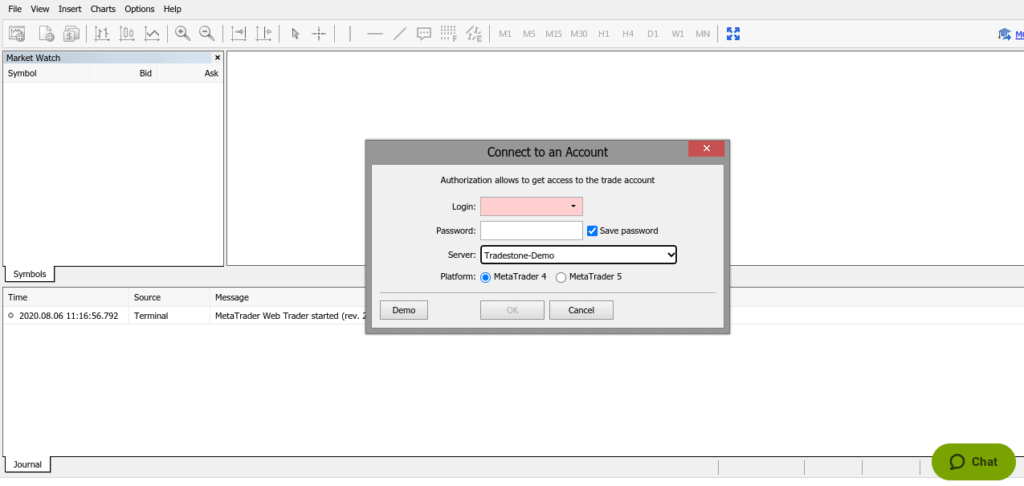 This is ideal if you are new to trading and you don't want to risk your own capital until you get more comfortable. It is also useful if you want to get used to how MT4/5 works before entering live conditions.
An additional benefit of using the FBS demo account is that you can assess how automated trading or forex robots and EAs will perform. After all, although you are trading with paper funds, the FBS demo account still mirrors actual market conditions.
FBS Minimum Deposit and Payments
Our FBS review found that this broker offers a plethora of deposit and withdrawal options for you to choose from.
This includes:
Visa
MasterCard
Wire Transfer
Skrill
Neteller
All of the above payment methods – apart from a wire transfer, are processed instantly. This means that you can start trading straight away. Irrespective of which payment method you opt for, FBS does not charge any deposit fees.
However, your bank might charge a fee for a wire transfer. As noted earlier, minimum deposits start at just $10 or $100 – depending on which account you are on.
What we also like about FBS is that it does not charge any withdrawal fees. In terms of how long it takes for FBS to process your withdrawal request, this depends on the payment method. Debit/credit cards and e-wallets can be processed in just 20 minutes, which is lighting-fast. Wire transfers, on the other hand, will often take 48 hours.
Features and Tools at FBS
So now that we have covered the fundamentals, we now need to explore what additional features and tools are offered by FBS.
Market Analytics
FBS is actually very strong when it comes to market analytics.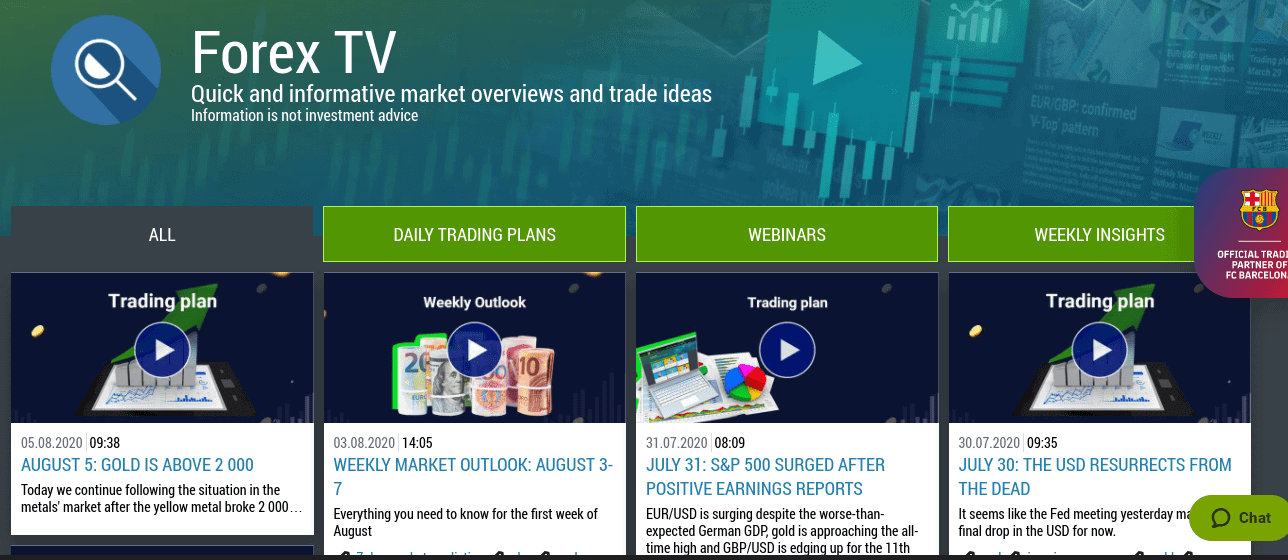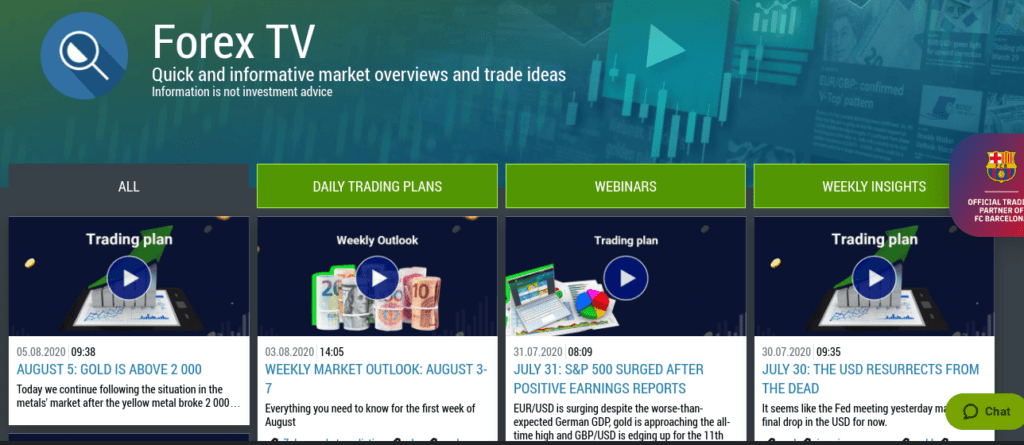 This includes:
Daily Market Analysis: The team of in-house traders at FBS will release daily insights into specific financial instruments. For example, this might be a write-up on an upcoming interest rate meeting or an in-depth look at stock futures.
News: You will also have access to regulatory posted news stories. You can filter the news down by commodities, currencies, stocks, or the wider economy.
Forex TV: One of the best features of the market analytics department is that of Forex TV. This offers a plethora of video-based guides, trading ideas, and market analysis on key asset classes. There are also videos that showcase pre-recorded webinars and weekly insights.
Trading Tools
Our FBS broker review found that this platform offers several trading tools, such as:
Economic Calendar
Forex Calculators
Currency converter
Forex Education
If you're still a newbie in the world of forex trading, you'll be pleased to know that FBS offers a dedicated education department. This covers everything from a forex guidebook, regularly hosted webinars, video lessons, trading tips, and a glossary. This ensures that you are able to learn the ins and outs of trading forex without needing to rely on external material.
Leverage
As is the case with most CFD trading platforms, FBS offers leverage facilities. As a South African trader, you won't be capped by the same restrictions as the broker's EU clients. On the contrary, you will be able to access leverage of up to 1:3000.
However, it is important to note that your limits will be determined by FBS. This will be based on whether you are a retail or professional client, as well as the type of asset that you seek to trade. Don't forget, leveraged products do come with overnight financing fees, and the specific interest rate will vary from asset-to-asset.
FBS Bonus
From time to time, FBS will offer a welcome bonus. At the time of writing, traders from South Africa can get their hands on a $100 bonus simply for opening an account. There are several terms and conditions attached to the bonus, which we advise you to explore before claiming it.
Is FBS Safe?
FBS is regulated by two licensing bodies:
International Financial Services Commission (IFSC)
Cyprus Securities and Exchange Commission (CySEC)
As a South African trader, you will fall under the remit of IFSC – which is located in Belize. In terms of reputation. FBS is well-regarded in the online trading scene. After all, it is now home to over 15 million traders worldwide – many of whom are based in South Africa.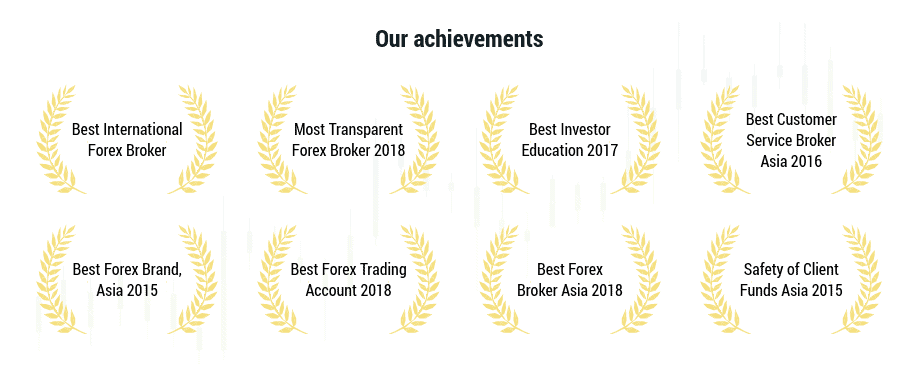 We should also note that FBS has won several industry awards.
This includes:
Most Transparent Forex Broker – 2018
Best Forex Trading Account 2018
Best Copy Trading Application Global – 2018
Best Forex Broker Asia-2018
The platform also claims to open 7,000 new trading accounts each and every day, and 48% of its clients use FBS as their main source of income.
FBS Customer Service South Africa
When it comes to customer service, FBS also stands out from the crowd. Crucially, its support team works on a 24/7 basis – so you obtain assistance on your account at any given time.
You can choose from the following contact methods:
Live chat
Email
Telephone
Facebook
FBS Registration Process
If you want to join the 15+ million account holders current using FBS, we are now going to show you how you can get started.
Step 1: Open an Account
Head over to the FBS website and click on the 'Open Account' button at the top of the page. If you want to start off with paper funds, click on the 'Open Demo Account' button instead.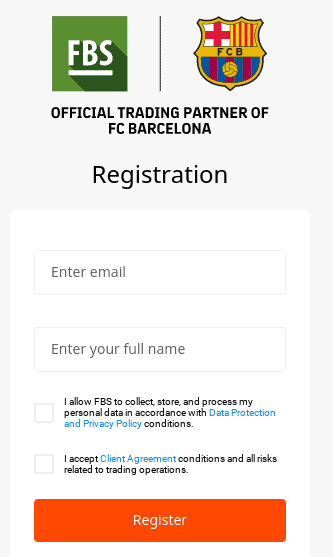 You will then be prompted to enter your email address and full name. Upon confirming your email address, you will then need to enter some additional personal information. This includes your nationality, home address, and date of birth.
Step 2: Choose Account Type
You will then need to choose the type of account that you wish to open. This will either need to be a Standard Account or a Cent Account.
Step 3: Verify Identity
As the case with all CFD trading platforms, FBS will need to verify your identity.
First, you'll need to enter your passport number into the FBS website. Then, you need to upload a copy of your passport. Make sure it's a clear copy showing all four corners, or FBS might ask you to re-upload it.
Step 4: Deposit Funds
Once you have uploaded ID, you can then deposit funds into your FBS account. As we covered earlier, you can choose from a debit/credit card, e-wallet, or wire transfer.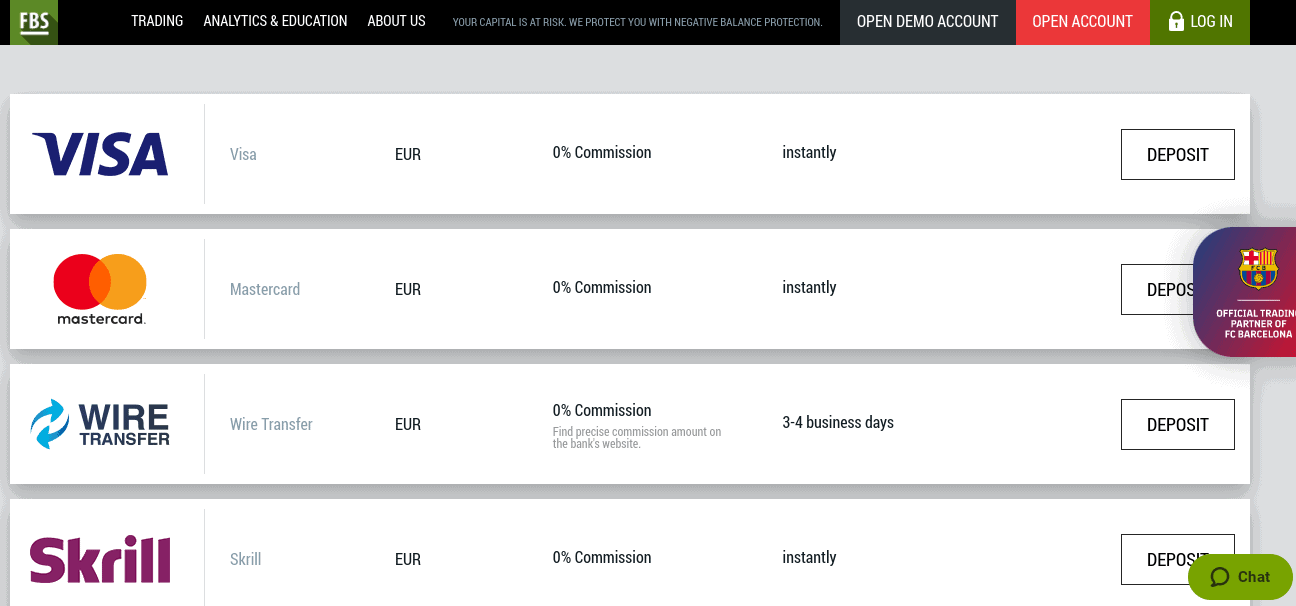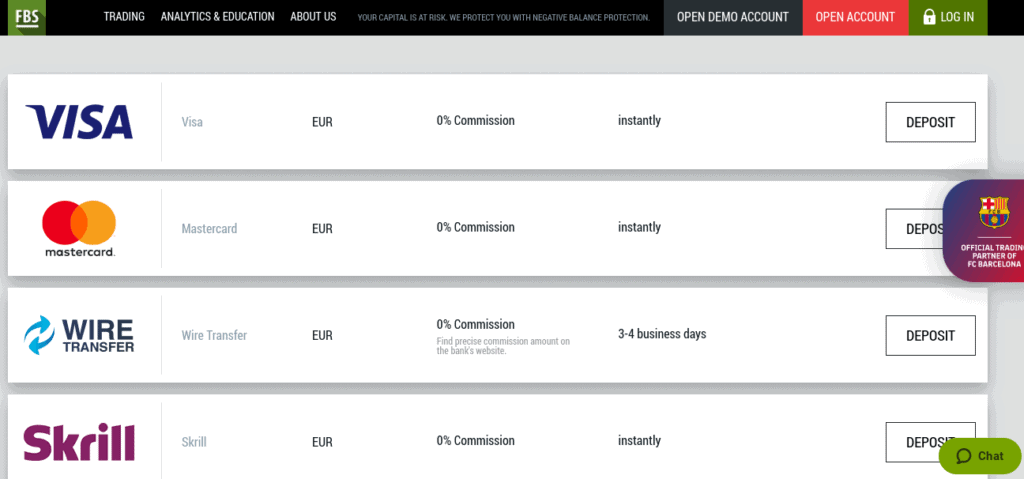 You'll need to deposit at least $10 or $100, depending on the account you opened.
Step 5: Choose a Trading Platform
You now need to decide which trading platform you wish you use, and across what medium. This covers MT4 or MT5, which can be accessed on the FBS website, via desktop software, or through your mobile phone.
Step 6: Start Trading
And that's it – you can now start using your FBS to trade. Don't forget, if you're a bit nervous about trading with real money straight away, you can make full use of the FBS demo account facility.
FBS vs eToro
With more than 15 million clients and over 7,000 new accounts being opened every day – it is clear that FBS growing in popularity with online traders. However, before taking the plunge, we would suggest looking at eToro. The online broker – which is home to over 12 million traders, offers several features and benefits that cannot be rivalled by FBS.
For example:
eToro gives you access to both CFDs and share/ETF dealing services.
eToro offers thousands of tradable instruments – including ETFs, cryptocurrencies, government bonds, and natural gas.
eToro allows you to buy shares in over 800 global companies, including many of the best shares to buy.
eToro allows you to make use of a Copy Trading feature. This allows you to copy the portfolio of a chosen investor, subsequently allowing you to trade without needing any experience.
eToro is regulated by the FCA, ASIC, and CySEC, while FBS is licensed by CySEC and IFSC.
These benefits might sway you to re-consider FBS. In terms of the similarities, both platforms allow you to trade on a commission-free basis, and both offer leverage facilities. However, overall FBS doesn't quite match up to eToro, which is our recommended South African broker.
FBS Pros and Cons
Pros
Trade without paying any commission
Deposit from just $10
Heaps of payment methods supported
More than 15 million client accounts
Choose from MT4 or MT5
Tight spreads
Cons
Number of supported financial instruments is wafer-thin
Unclear how South Africans are protected by the IFSC
Paypal not supported
FBS Review – The Verdict
FBS is clearly popular with online traders of all shapes and sizes – with over 7,000 new account applications going through FBS each and every day. You can trade CFDs without paying any commissions, and spreads are largely competitive. It is also useful that you can deposit from just $10, and supported payment methods include debit/credit cards, e-wallets, and a wire transfer.
With that being said, it is somewhat surprising that FBS offers so little in the way of tradable instruments. For example, you are unable to access stocks, ETFs, cryptocurrencies, government bonds, or natural gas. Even with the four asset classes that are supported, you will have access to very few tradable products.
This is why we would suggest re-considering your quest to join FBS, and instead look at eToro. You'll have access to thousands of tradable instruments on a commission-free basis. You can buy shares in the traditional sense, and instantly deposit funds with lots of South African payment methods.
If you want to join eToro, you can do so by clicking on the link below!
eToro – Trade Shares and Forex with Zero Commission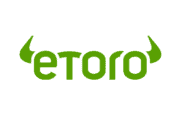 FAQs
What shares does FBS offer?
Unfortunately, FBS does not offer shares - either in the traditional sense or through CFDs. The closest you can get is indices. With that said, FBS supported just four.
How much does FBS charge?
FBS allows you to trade without paying any commissions. As such, it's only the spread that you will pay.
Does FBS charge overnight financing fees?
Much like any other CFD broker, FBS will charge you an overnight financing fee for each day that you keep your position open. The exact amount will depend on the type of asset you are trading, and whether you have applied leverage.
Can you trade the rand at FBS?
Yes, you can trade the South African rand against the US dollar. The pair is represented by USD/ZAR.
What is the FBS minimum deposit?
This depends on the account you sign up for. The Cent Account requires a minimum deposit of $10, while the Standard Account requires $100.
Does FBS support MT4 on its CFD trading platform?
Yes, not only can you trade via MT4 at FBS, but the platform also supported MT5.
Does FBS ask for documents?
Yes, all account holders are required to have their identity verified. You will need to input your passport number, and then upload the document into FBS.