OANDA Broker Review – Fees, Platforms, Pros and Cons Revealed
If you're based in South Africa and looking for a reliable online trading platform, it might be worth considering the merits of OANDA broker. The established broker has been active in the CFD arena for over two decades.
You can trade a variety of financial instruments at the click of a button – including forex, indices, metals, commodities, bonds, and more.
But, before opening an account with OANDA we would suggest reading our in-depth review. We cover everything from the types of assets you can trade, fees and commissions, supported payment methods, and regulation.
What is OANDA Broker?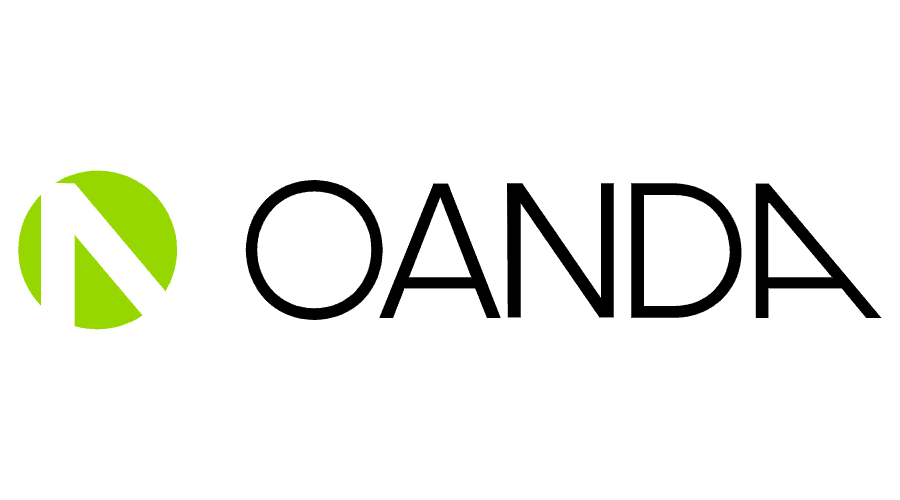 Launched in 1996, OANDA is an online trading platform that offers a wide variety of CFD instruments. With more than 24 years in the space, this makes the broker one of the first online trading platforms to enter the market.
You will have access to heaps of asset classes – including but not limited to indices, hard metals, energies, and bonds. As a CFD broker, you will have access to both buy and sell positions, as well as leverage facilities. OANDA is well-regarded as a cost-effective trading platform, not least because you can trade without paying any commissions.
It is also notable that OANDA broker gives you plenty of choices when it comes to choosing a trading platform. This includes its own proprietary platform, as well as MT4.
All platform options at OANDA come packed with technical indicators and chart drawing tools, which is especially useful if you're a seasoned trader. When it comes to safety, OANDA is regulated by heaps of licensing bodies. This includes the UK's Financial Conduct Authorty (FCA) and the US Retail Foreign Exchange Dealer (RFED). This means that you should no concerns over safety.
What Assets are on OANDA?
Our OANDA review found that this broker offers several asset classes that are popular with South African traders. In order to give you a full birds-eye view of what you can access, we've broken each investment class down in more detail.
Forex
OANDA broker offers one the most extensive forex trading departments available in the online trading space. There are dozens of pairs to choose from across the majors, minors, and exotics when you use this forex broker.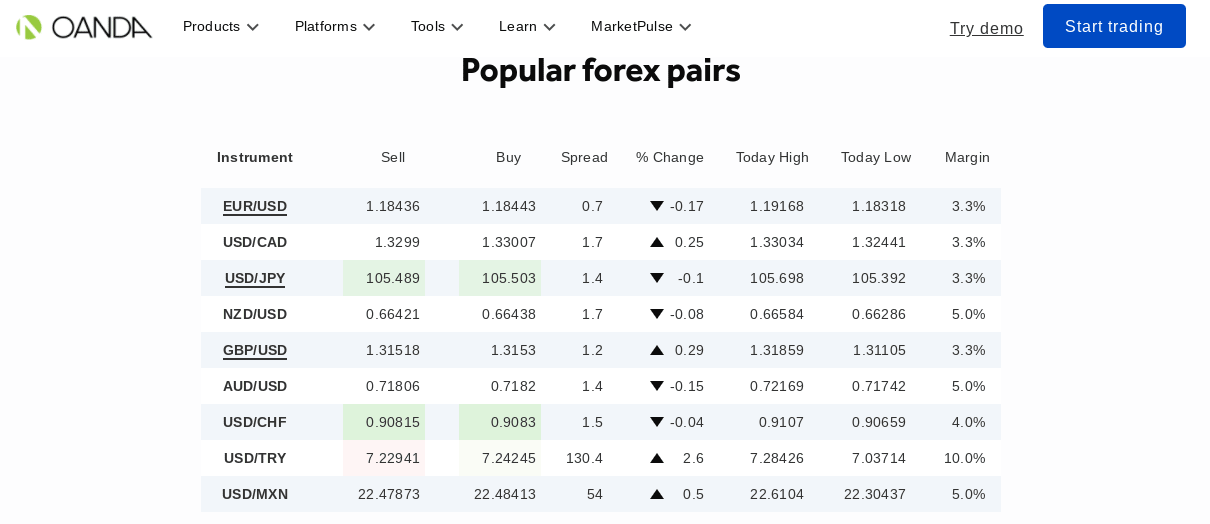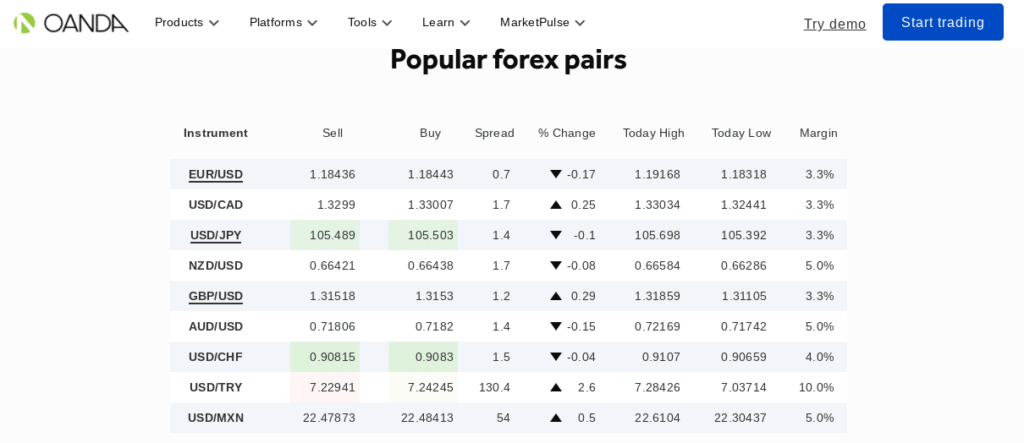 Best of all, you will have access to 5 trading pairs that contain the South African rand.
This includes:
CHD/ZAR
EUR/ZAR
GBP/ZAR
USD/ZAR
ZAR/JPY
This is particularly useful for South Africans, as most trading platforms only allow you to access the rand against the US dollar.
Indices
Indices are a great way to trade the wider stock markets, as opposed to focusing on individual shares. OANDA has you well covered in this regard, as the platform hosts 16 indices.
In terms of major markets, this includes the NASDAQ, S&P 500, Dow Jones 30, FTSE 100, and Europe 50. If you're keen to access the emerging markets, OANDA broker also hosts indices from India, China, and Taiwan.
Hard Metals
OANDA allows you to buy and sell various hard metals at the click of a button. This covers base pairs against gold, silver, platinum, and palladium. However, what sets OANDA apart is the fact that you can trade hard metals against heaps of fiat currencies.
This includes pairs against the JPY, GBP, EUR, CHF, and more. This allows you to access metals without having to always trade it against the US dollar. Crucially, this also gives you more options when it comes to hedging your positions.
Commodities
Outside of the hard metals arena, OANDA broker offers a range of other commonly traded commodities.
This includes:
Brent Crude
Oil
Copper
Corn
Natural Gas
Soybeans
Sugar
West Texas Oil
Wheat
Bonds
If you're keen to gain exposure to the global bond scene, OANDA supports US Treasury Bonds and UK Gilts. This includes 2, 5, and 10-year T-Bills, and 10-year Gilts. Don't forget, everything at OANDA is traded in the form of CFDs, so you won't actually own the underlying bond.


Although the OANDA platform offers an excellent number of tradable instruments, it is somewhat surprising that it does not host individual stocks. Bearing in mind that stock trading is popular with South Africans, this is a major short-fall.
OANDA Fees and Commissions
Before we explain how the fee structure works at OANDA, it is important to note that the platform is not overly transparent on what it charges. Instead, you really have to do a lot of digging around to find the information you need.
0% Commission
Nevertheless, the fees you pay at OANDA broker will depend on which account type you sign up for.
In this respect, you have two options. One account type allows you to trade on a commission-fee basis. The other account type charges a variable commission, but the spreads are much tighter.
The latter is actually targetted at professional traders and will require a much higher deposit. As such, your best bet is to remain on the Standard Account. In doing so, you will be able to trade without paying any commissions.
Spreads
As noted above, the spread will depend on what account type you sign up for. But, making the assumption that you do not meet the requirements of a professional trader, let's look at the spreads on a Standard Account.
The spread will, of course, depend on the asset you are trading and current market conditions.
In the forex department, EUR/USD comes with a minimum spread of 0.6 pips. However, it is priced at 0.9 pips at the time of writing this review.
The UK's FTSE 100 can be traded at a spread of just 0.8 points, while the Germany 30 starts at 0.9 pips. This is very competitive.
If you're keen to trade Brent Crude Oil or West Texas Oil, the spread starts at 3 pips. Wheat and corn can be traded at a headline spread of just 1 pip.
As you can see from the above, OANDA offers some very competitive spreads. This is especially the case when trading major indices.
Financing
Irrespective of whether or not you decide to trade on margin, each and every CFD product at OANDA broker is a leverage instrument. In simple terms, this means that you will need to pay overnight financing fees for each day that you keep the position open.
As noted by the platform, the specific funding rate will vary depending on the asset you are trading, and can fluctuate throughout the day. As such, it's wise to keep an eye on this if you plan to keep your buy or sell positions open overnight.
Inactivity Fee
If your OANDA account remains dormant for 12 months, then you will begin to incur inactivity fees. This work out at £10 (about 230 rands) per month. This will continue until you place a trade or your balance goes to zero.
OANDA Account Types
OANDA offers two account types to choose from – a Standard Account and a Premium Account. As we briefly covered earlier, the Premium Account requires a minimum deposit of $20,000. This might be out of reach for some newbie traders, which is why it's best to start off with the Standard Account.


Crucially, it comes with no minimum deposit, so you can start off with really small amounts. Other than the minimum deposit requirement, there are just a few difference between the two accounts.
This includes:
The Premium Account comes with unlimited free wire transfers, while the Standard Account doesn't.
When using MT4, the Premium Account updates orders every 5 minutes, while the Standard Account takes 20 minutes.
The Premium Account gets you a dedicated relationship manager, while the Standard Account doesn't
Other than the above, everything else remains constant.
OANDA Trading Platforms
All clients at OANDA get to choose from two trading platforms – MT4 and OANDA Trade.
OANDA MT4
OANDA allows you to trade via popular third-party platform MT4. You can download the software directly to your desktop device and then log in with your OANDA credentials.
This comes with several benefits, such as being able to install EAs or automated robots. You will have access to dozens of chart analysis tools and the ability to customize your trading screen.
OANDA Trade
As the name suggests, OANDA Trade is the platform built in-house by the OANDA broker team. You can download OANDA Trade to your desktop device or access it directly from the OANDA website.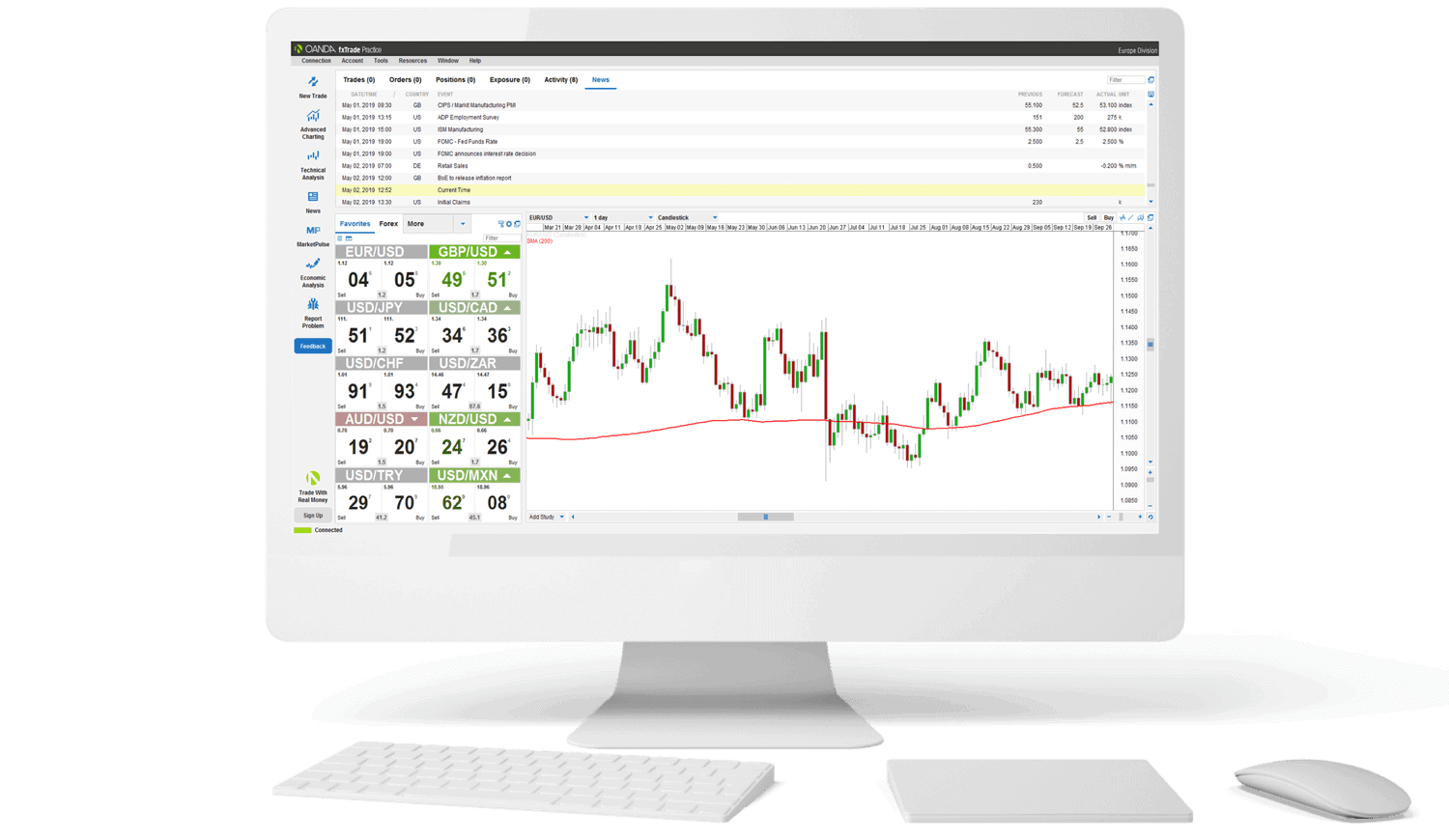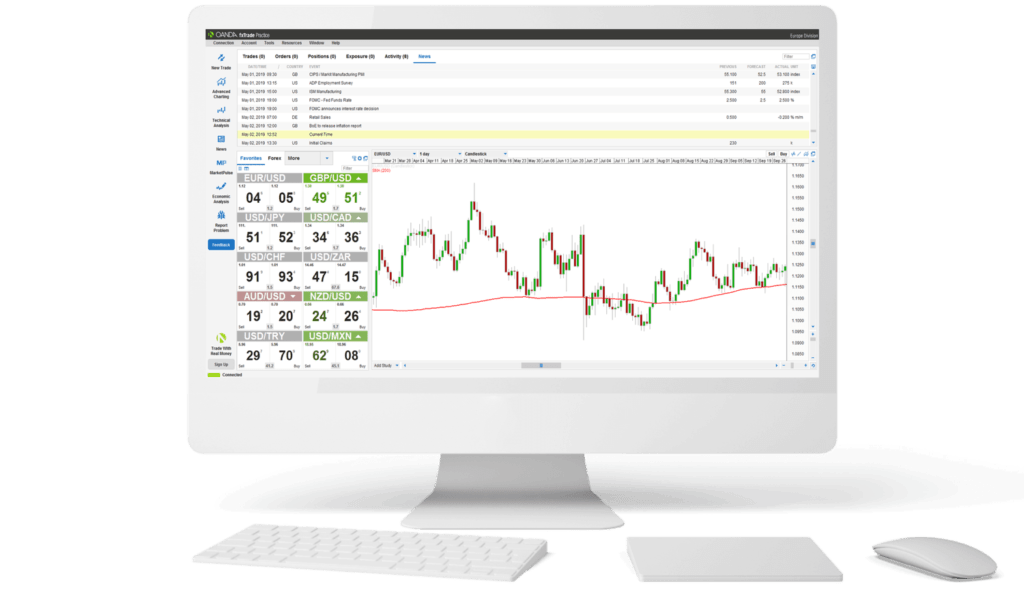 The platform is highly rated with advanced traders as it comes packed with tools and features.
This includes:
Personalize your trading screen to the 't'
Access market depth across several asset classes
Generate custom trading insights to see how you are performing
Utilize a plethora of risk management tools
TradingView integration allows you to access state-of-the-art charting tools
Real-time market news and heat maps on major currencies
Create pricing alerts and receive notifications when a metric is triggered
Heaps of technical indicators and drawing tools
OANDA Demo Account
OANDA offers fully-fledged demo account facilities. You will need to open a separate account to trade with paper funds, albeit, this takes just minutes. Once you are set up, you will have access to the OANDA Trade platform. Puts simply, you will be able to utilize each and every tool as found on a real money trading account.
This includes the ability to place basic or sophisticated orders, apply leverage, make use of charting tools, and more. Crucially, everything found in the OANDA broker demo facility mirrors that of real-world trading conditions.
This includes price movements, liquidity, market depth, and more. This means that you stand the best chance possible of learning the ins and outs of how online trading works. Then, when you begin to get more comfortable, you can consider upgrading to a real money account.
OANDA Minimum Deposit and Payments
When it comes to depositing and withdrawing funds at OANDA, the platform offers several options.
This includes:
Debit cards
Credit cards
Paypal
Bank wire
There is no minimum deposit at OANDA so you can get started with as much as you like. OANDA broker really doesn't make it clear just how much it charges on deposits, so we had to do some extra digging.
So, debit and credit card deposits come fee-free. You should, however, check to see whether or not your credit card issuer charges a fee for depositing funds into a brokerage account. If you decide to deposit with Paypal, this can actually work out very expensive.
You will pay 1.4% of the transaction amount, plus £0.35. This means that a £1,000 deposit would cost £14.35. Other brokers in the same trading space such as eToro charge nothing to deposit with Paypal (other than a 0.5% currency conversion fee when using ZAR).
In terms of withdrawals, bank transfers stand out for us. This is because you can pay anywhere between £20-30 per withdrawal – which is huge,
Features and Tools at OANDA
In this section of our OANDA review, we will discuss the additional features and tools offered by the broker.
Market Pulse
Market Pulse is the central hub at OANDA for all-things analysis.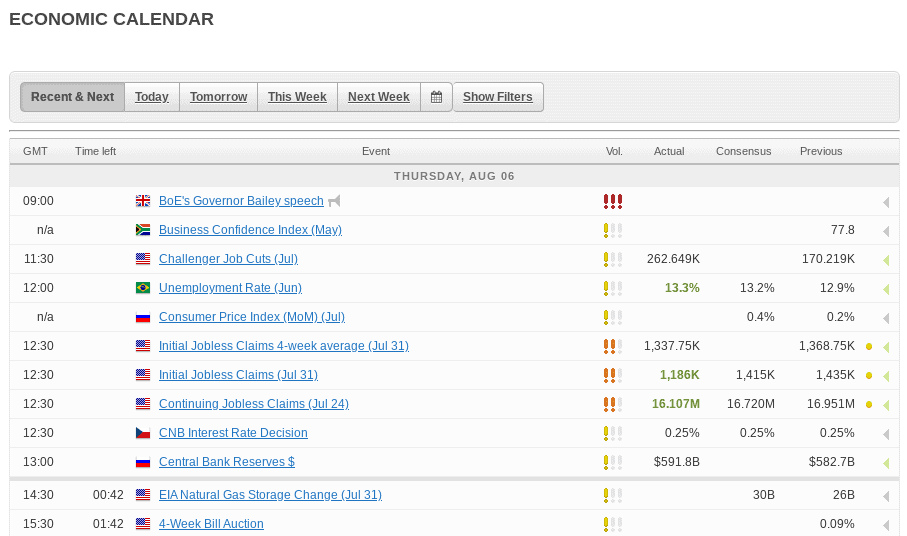 This includes:
News Events: As the name suggests, this section will publish important news stories that relate to the financial markets. Crucially, this includes those all-important earning reports.
Markets: This section covers market commentary associated with the asset classes hosted at OANDA. This includes forex, indices, and commodities.
Economic Calendar: You will also have access to a useful economic calendar. This includes everything from unemployment rates, central bank publications, T-Bill auctions, consumer price indexes, and more. If you don't understand the importance of the aforementioned figures, it's important to start learning!
Education
Although OANDA is perfectly suitable for seasoned traders, the platform is also looking to attract newbies. This is evident by the size of its education department.
In fact, this covers everything that you will need to learn the ins and outs of trading. For example, you will have access to heaps of guides and explainers, as well as advice on how to master trading strategies.
OANDA will also show you how to apply risk management tools to preserve your capital. What we also like about the education department is that OANDA offers regular webinars.
OANDA Leverage Facilities
You will have access to leverage facilities at OANDA. The specific amount that you get will depend on a range of factors, such as:
The asset you are trading
You historical trading experience
When you first open an account, OANDA will ask you some questions concerning your prior trading endeavours, as well as your net worth. The platform will then determine how much leverage you should be offered.
OANDA Currency Converter
The OANDA currency converter is an excellent tool that allows you to access real time rates for all the major forex pairs. You can also access up to 25 years' historical exchange rates across no less than 38,000 pairs.
OANDA APP
if you want to use Oanda broker on your mobile, you can do so via the OANDA app. The app is free to download for iOS and Android devices and offers the full functionality of the website. The app is also well designed and clearly laid out, so it allows you to trade seamlessly on your mobile.
OANDA Bonus
Our OANDA review found that, at the time of writing, this broker is not offering any bonuses to South African traders.
Is OANDA Safe?
First and foremost, it is important to note that OANDA broker isn't regulated by the Financial Sector Conduct Authority (FSCA) of South Africa. However, this shouldn't be a concern, as OANDA is licensed by an abundance of tier-one bodies.
This includes:
US Retail Foreign Exchange Dealer (RFED)
US Commodity Futures Trading Commission (CFTC)
Forex Dealer Member (FDM) of the US National Futures Association
Monetary Authority of Singapore (MAS)
Investment Industry Regulatory Organization of Canada (IIROC)
UK Financial Conduct Authority (FCA)
Japanese Financial Services Agency (JFSA)
Australian Securities and Investment Commission (ASIC)
As a result, you should have no concerns about the safety of your funds. Crucially, the above regulators have an excellent reputation in the brokerage space, and each has a range of demands that they expect from OANDA.
This includes a requirement to keep client funds in segregated bank accounts. All OANDA trading account holders must also upload identification before a withdrawal is permitted.
OANDA Customer Service South Africa
If you need to speak with a member of the OANDA customer service team, support is available 24/5. This mirrors that of the traditional financial markets.
Best of all, the platform offers a live chat facility. This means that you can obtain instant support without needing to call a non-South African toll number.
Alternatively, you can also send OANDA an email at [email protected]. If you require telephone support, you will need to contact an international OANDA broker office – of which there are many spread across Asia, Europe, and North America.
How to Get Started With OANDA?
Looking to start trading assets at OANDA right now? If so, follow the step-by-step guidelines outlined below.
Step 1: Open an Account
Firstly, head over to the OANDA website to begin the account application process.


You will need to provide a range of personal information, such as your:
Full name
Nationality
Date of birth
Home address
South Africa tax number
Contact details
You will then be asked to confirm your email address. You will also need to upload one form of ID (passport or driver's license) and a proof of residency. Regarding the latter, OANDA notes that it prefers a recently issued bank account statement that is associated with the payment method you plan to make a deposit with.
Step 2: Deposit Funds
You will now need to wait for OANDA to confirm your documents. Once they do, you can then proceed to make a deposit. As noted earlier, there is no minimum deposit amount in place on the Standard Account. You can instantly deposit funds with a debit/credit card or e-wallet. Bank wires are also supported, but can take a few days to arrive.
Step 3: Start Trading
As soon as OANDA has processed your deposit you can start trading straight away.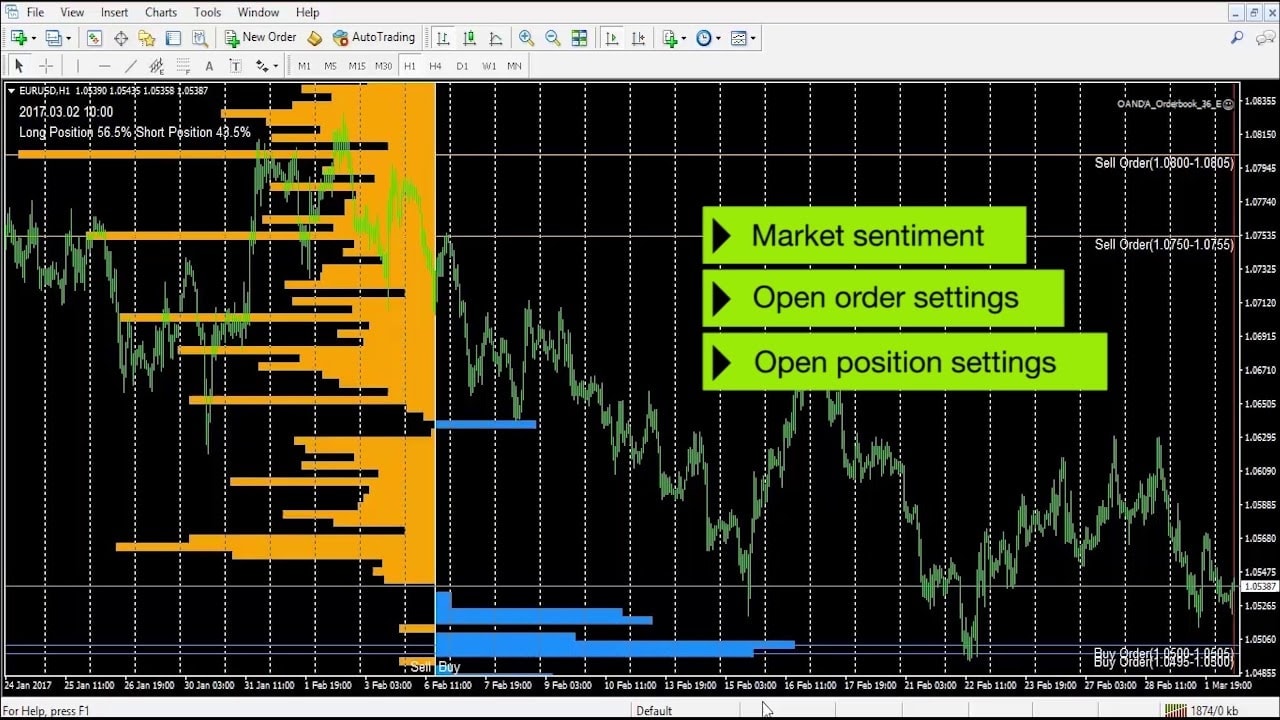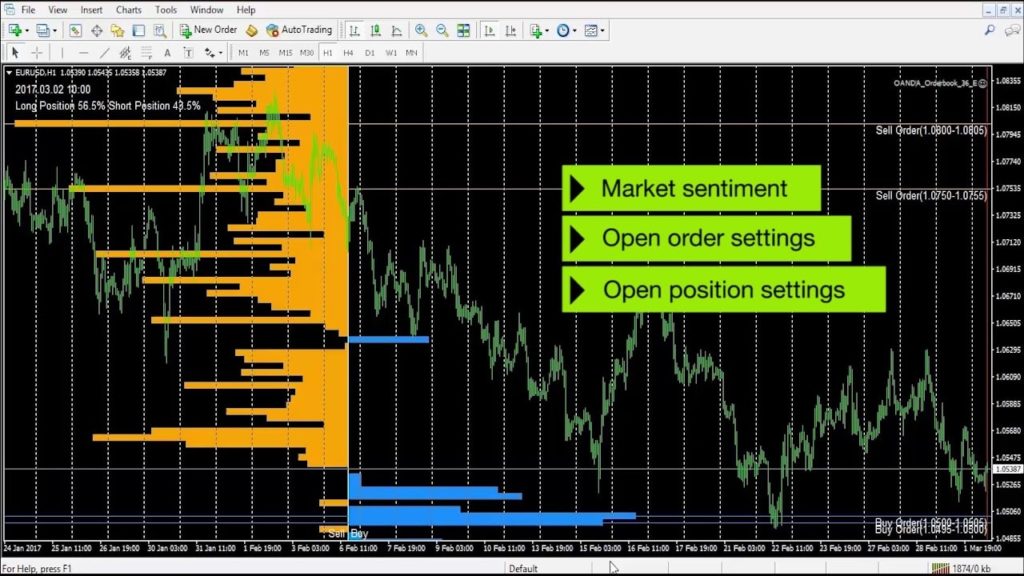 You can do this via the OANDA Trade or MT4 platform. Both are available via desktop software or through the OANDA website.
OANDA vs eToro
OANDA is no doubt a highly trusted CFD trading platform with a huge client base. It holds a significant number of brokerage licenses – most of which have been issued by tier-one regulators. It is also notable that you can trade on a commission-free basis. With that being said, we made some comparisons with the popular online broker eToro, and found that OANDA trading does fall short in several departments.
| | | | | |
| --- | --- | --- | --- | --- |
| | Charge per Trade | Annual Fee | Inactivity Fee | Deposit/Withdrawal Fees |
| OANDA | Commission-Free | 0% | £10/month after 12 months of inactivity | Depends on the payment method. Bank wire between £20-£30 |
| eToro | Commission-Free | 0% | $10/month after 12 months of inactivity | $5 |
For example, OANDA does not give you any access to the stocks and shares space. This is a major drawback for those of you that want to trade major companies. In the case of eToro, not only can you trade stock CFDs, but you can buy shares in the traditional sense. Much like OANDA, everything at eToro is commission-free.
Additionally, eToro is more conducive for those of you that are just starting out in the world of online trading. Its platform is super-easy to use, and it even offers a Copy Trading feature. This allows you to choose a seasoned investor that you like the look of and then copy their ongoing trades. In effect, this allows you to trade on a full-time basis without having any knowledge of how investments work.
OANDA Review – The Verdict
OANDA is a popular online trading site that offers a good number of asset classes. We like the fact that you can trade without paying any commissions, and that there are no minimum deposits in place. It is also notable that the platform is heavily regulated, with several tier-one licenses under its belt.
However, we feel that better options exist. At the forefront of this eToro, which offers the same asset classes as found at OANDA broker – and then some. For example, you buy and trade more than 800+ shares, ETFs, cryptocurrencies, and more. The platform also allows you to invest from just $50 per asset – which is great if you are just starting out.
You can start trading with eToro right now by clicking on the link below!
eToro – Trade Shares and Forex with Zero Commission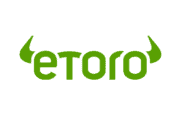 FAQs
Is OANDA regulated?
Yes, OANDA is heavily regulated. Is holds licenses in multiple jurisdictions - including but not limited to the UK, Australia, Japan, and the US.
Does OANDA offer shares?
No, OANDA broker does not allow you to trade or buy shares. We think that this is a major short-fall.
What is the OANDA minimum deposit?
If you are on the Standard Account, then there is no minimum deposit in place. Premium Accounts, however, come with a minimum deposit of $20,000.
Does OANDA accept payments by e-wallet?
Yes, on top of debit/credit card and bank wire payments, OANDA broker also accepts Paypal.
When was OANDA launched?
OANDA was first launched in 1996. This makes it one of the oldest internet-based brokerage firms in the space.