How to Buy Tether in South Africa – with Low Fees
One of the main problems of Bitcoin and other cryptocurrencies is the extreme volatility, which is not only a concern for many investors but also a reason for some people to believe that these coins can never be global currencies. For that reason, Tether was created to solve this problem and to become an accepted digital asset.
And, since its inception, Tether has grown rapidly and is now the third-largest digital asset in the world with a market capitalization of nearly $60 billion. This can be attributed to the fact that the US dollar-pegged stablecoin is a great solution to send and receive funds across the globe with low fees and is also an effective way to avoid the high volatility of Bitcoin and other altcoins.
So, if you want to know how to buy Tether USDT coin in South Africa, this guide will help you find the answers. We'll analyze the coin's features and price performance, suggest top brokers in SA that support Tether, and show you the full process of buying Tether using one of our recommended brokers.
How to Buy Tether South Africa – Step by Step Guide 2021
If you are ready to buy Tether right away, simply follow our quick step-by-step guide below.
Open an Account with Capital.com – To get started, head over to capital.com's website, click on the 'Trade Now' button at the top right corner of the screen and open a trading account.
Upload ID and Verify Your Identity – As an FCA-regulated broker, Capital.com must ask you to verify your identity before you can deposit funds. As such, you need to upload a copy of your passport or driver's license and a copy of a recent financial statement or utility bill.
Deposit Funds – Next, you need to fund your account with at least 20 USD (around 300 ZAR). This can be with a debit card, credit card, Bank Wire Transfer, Sofort, iDeal, Giropay, Multibanko, Przelewy24, QIWI, Webmoney, ApplePay, Trustly, 2c2p, or AstropayTEF.
Buy Tether USD – Search for Tether on Capital.com's platform by clicking Tether or USDT at the search bar. Then, insert the amount you want to invest in the USDT/USD order form and click on Buy to complete your purchase.
Where to Buy Tether in South Africa
In order to buy Tether in South Africa, you need to find a cryptocurrency exchange or an online brokerage firm that supports this asset. In that aspect, buying cryptocurrencies on crypto exchanges typically involves relatively high trading fees and the need to store your coins on a crypto digital wallet. Another option is to use an online CFD trading platform that enables you to speculate on the price of the asset.
With this in mind, let's take a closer look at three of the best trading platforms in South Africa that support Tether.
1. Binance – Best Cryptocurrency Exchange in South Africa to Buy USDT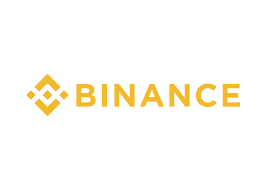 Binance is the best choice out there if you want to buy and sell digital assets directly on a trusted crypto exchange. This application is simply the largest and most popular cryptocurrency exchange in the world, along with Huobi Globa, Coinbase, and Kraken. And, among the 150 cryptocurrencies available on its platform, Binance also offers to buy Tether USDT.
One of the best things at Binance is that you can buy Tether with a credit and debit card so even if you are not a tech-savvy investor, you can easily sign up for an account and make a one-time purchase of USDT coins. However, you need to take into consideration a high charge of 3.5% when you make a purchase at Binance with a credit and debit card. Otherwise, if you wish to buy digital assets on the Binance marketplace, you need to pay trading fees of 0.10% or lower (in case you are an active trader).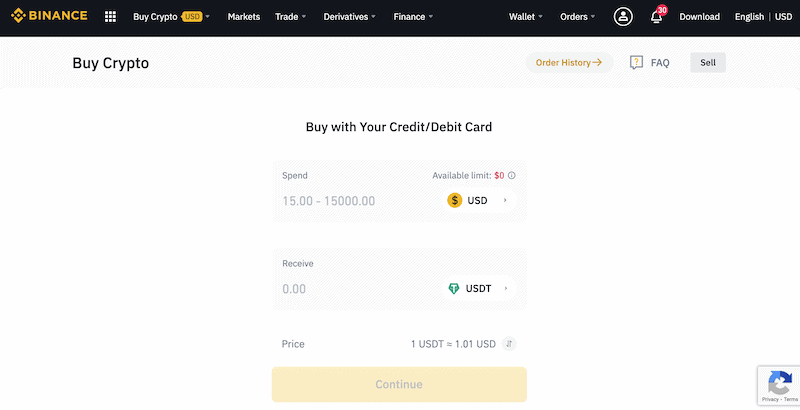 To sum up, Binance is not only a great site to buy and hold Tether, but, it is also offering one of the best crypto trading platforms in the world. On this exchange, once you own USDT on Binance, you can trade a huge range of over 150 crypto coins using the most popular stable coin in the crypto market.
Pros
The largest cryptocurrency exchange in terms of trading volume
Hundreds of cryptocurrency USDT pairs supported
Trading commission of just 0.1%
Supports credit/debit cards and bank account transfers
Great reputation in the cryptocurrency scene
Ideal for professional crypto-traders
Cons
Not the best platform for newbie investors
You cannot buy Tether with PayPal directly on Binance's website
Your capital is at risk.
2. eToro – Overall Best Place to Buy Cryptocurrencies in South Africa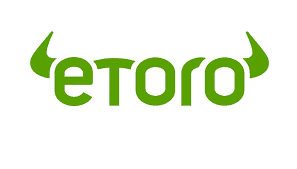 By many opinions, eToro is one of the best trading platforms for beginner and intermediate investors that want to get access to a cost-effective and extremely user-friendly trading application. eToro offers thousands of assets across different markets including shares, indices, commodities, FX currency pairs, ETFs, and cryptocurrencies. As such, you'll be able to buy and sell 23 digital assets with very low trading fees.
Another reason to use eToro to buy cryptocurrencies is that it allows you to do that via exchanges and store crypto funds on its digital wallet, or buy digital assets CFDs. This makes eToro one of the few platforms in the market that enables you to choose between the two forms of crypto investing on one platform.
Further, eToro is the largest social trading network in the world and the most feature-rich platform in terms of social trading tools. As such, when you use this platform, you can utilize the CopyTrade tool to share trading information and copy to the trading activity of other top-performing investors. Plus, eToro gives you access to its CopyPortfolios, which are built-in managed portfolios under a specified strategy, including portfolios that focus on cryptocurrencies.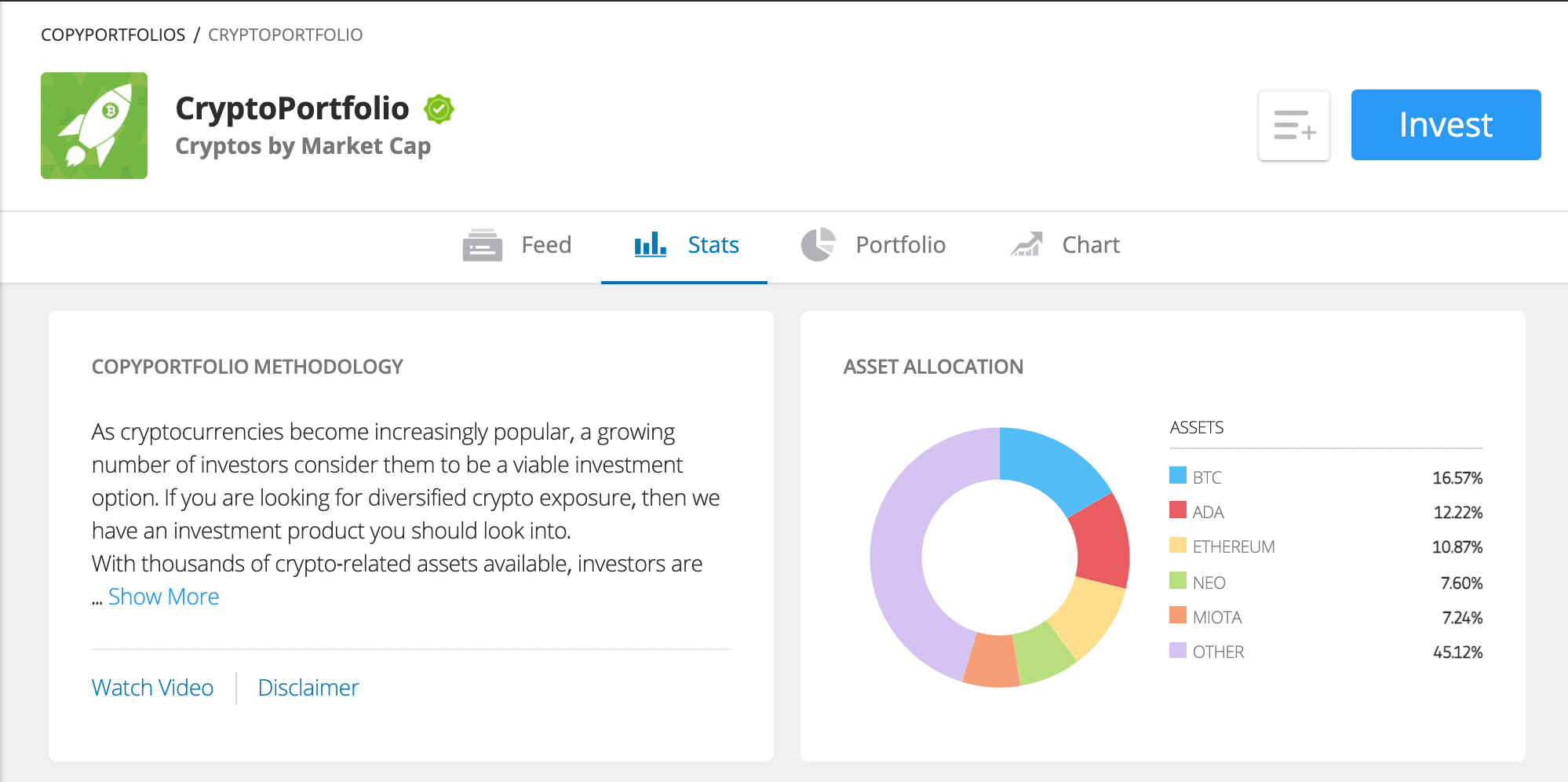 Finally, eToro has another huge advantage over most of the other platforms in the market – it simply offers investors to buy cryptocurrencies with PayPal, Skrill, and Neteller. It is also one of the few places to buy digital assets that is fully regulated, along with Capital.com
Pros
Zero commission trading platform
eToro is the largest social trading platform in the world
Offers investor to buy 23 digital assets with a leverage ratio of 2:1
Accepts a variety of payment methods, including PayPal, Skrill and Neteller
Supports copy trading and copy portfolios
Fully regulated by the FCA, CySEC, and ASIC
In addition to cryptocurrencies, eToro supports a variety of markets
Cons
Charges a withdrawal fee of $5
The platform is not suited for professional day traders
67% of retail investor accounts lose money when trading CFDs with this provider.
3. Capital.com – Best CFD Platform to Buy Tether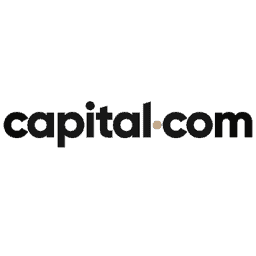 Founded in 2016, Capital.com is an online CFD platform that has grown to become one of the most popular trading platforms in the world. This FCA-regulated broker offers a huge range of digital assets that can be traded on a leverage ratio of 3:1. And, best of all, trading cryptocurrencies on Capital.com's platform is commission-free, which means you don't pay any fees when you enter and exit a position.
Notably, when you buy CFDs, you don't need to worry about finding a digital wallet to store your coins. In this form of trading, you simply enter into an agreement with another party to bet on the price of a certain asset without exchanging the security.
In terms of the platforms and features available, Capital.com offers its in-house web-based platform that is also available as a mobile application. This is the first-ever platform that uses Artificial Intelligence technology to help users get trading insights. Additionally, users can trade on another platform, the MetaTrader4, which is undoubtedly the most popular platform in the market.

Finally, if you have any concerns about buying digital assets on exchanges, then Capital.com is a great solution. This brokerage firm is regulated by the FCA and by CySEC and ensures all clients' funds are safe in segregated accounts. It also provides a free demo account if you want to learn how to use the platform before you risk real money.
Pros:
Offers a wide range of trading tools including the MetaTrader4, and a demo account
Lots of educational materials/ Great news and analysis section;
World's first-ever platform that uses AI technology
A leverage ratio of 3:1 on Tether
Low fees and very competitive fees
Offers more market – shares, FX currency pairs, indices, commodities, and ETFs;
No trading fees
Cons:
Only CFDs
Charges an overnight fee
75.26% of retail investor accounts lose money when spread betting and/or trading CFDs with this provider.
How to Buy Tether Tutorial
Now that you have all the needed information and you are ready to buy Tether, we are going to show a step-by-step on how to open an account and buy Tether USDT in South Africa.
Step 1: Open an Account with Capital.com
First, visit Capital.com's homepage and click on the 'Trade Now' button to register for an online trading account. You'll then be taken to a registration form where you simply need to provide your email address and password or sign up with your Google/Facebook/Apple account.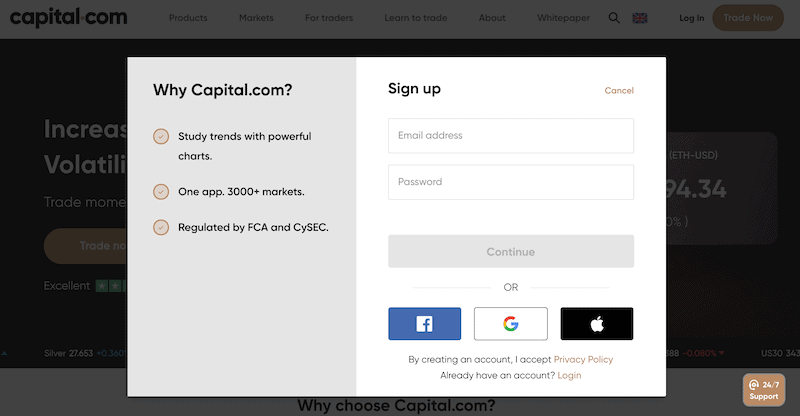 Step 2: Upload ID
As mentioned above, Capital.com is regulated by several regulators that include the FCA, and CySEC. This means that it must follow all KYC procedures and ask all clients to verify their ID before depositing funds.
To complete this step, you simply need to upload a copy of your passport or driver's license as proof of identity and a copy of a recent financial statement or utility bill as proof of address.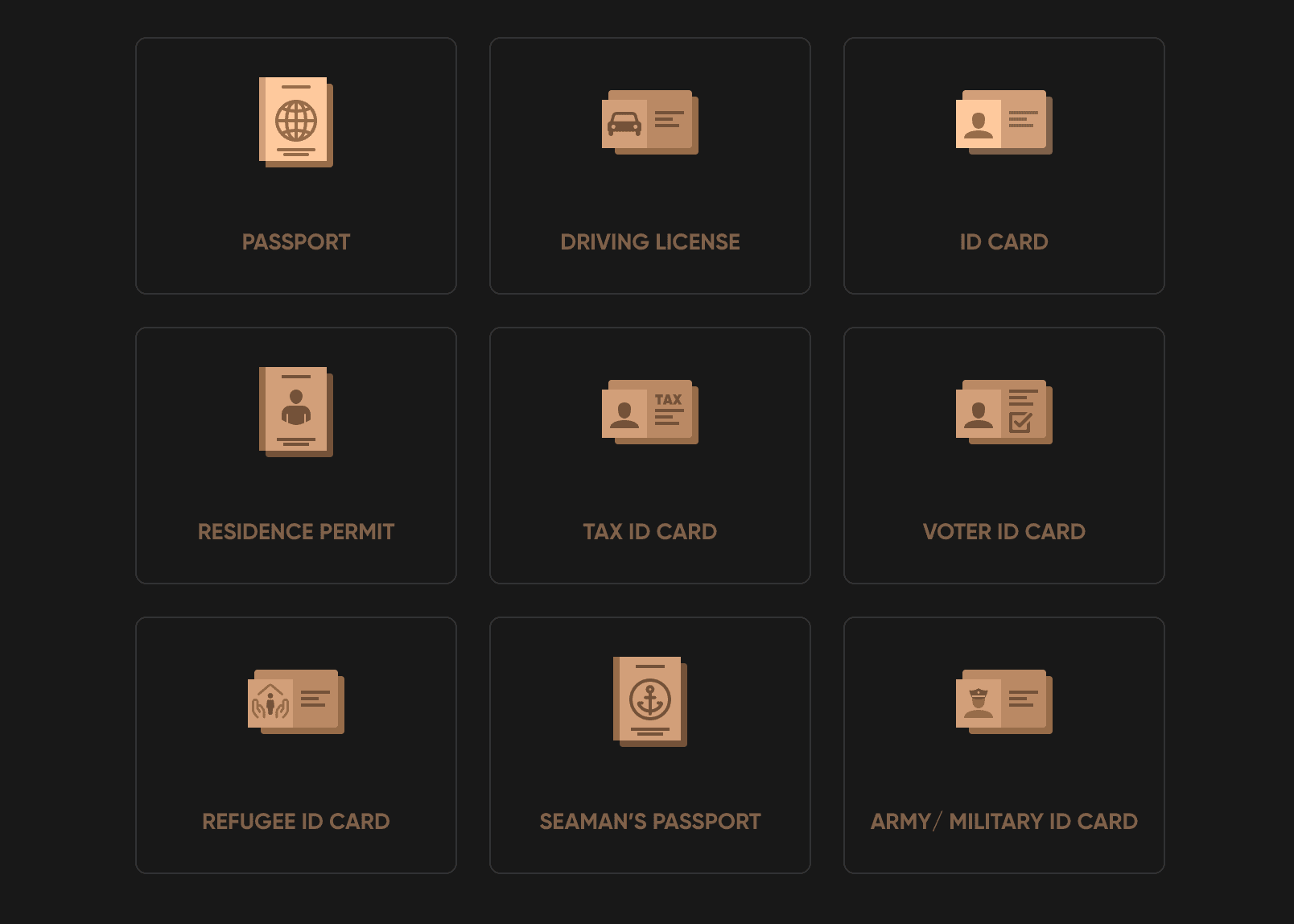 You will also be asked to take a short video selfie to finish the verification process.
Step 3: Deposit Funds
Once Capital.com approves your account, you can then add funds to your account. The minimum deposit requirement for South African investors is just 300 South African Rand and you can use the following payment methods in order to transfer funds to your eToro account: a debit card, credit card, Bank Wire Transfer, Sofort, iDeal, Giropay, Multibanko, Przelewy24, QIWI, Webmoney, ApplePay, Trustly, 2c2p, or AstropayTEF.
Step 4: Buy Tether USDT
After the funds have been credited to your account, you can move on the buying Tether. To do that, you first need to find the instrument on Capital.com's trading platform. At the search bar, type in Tether or USDT and click on the first result that pops up in the drop-down menu, the USDT/USD.

Then, when you click on the Buy button on the USDT/USD instrument pair, you'll see an order on the right side of the platform. From there, you need to choose the number of coins and click Buy to get instant market execution. Capital.com also offers a very useful tool that shows you the margin used to open the position, and tabs to place a stop loss and take profit orders.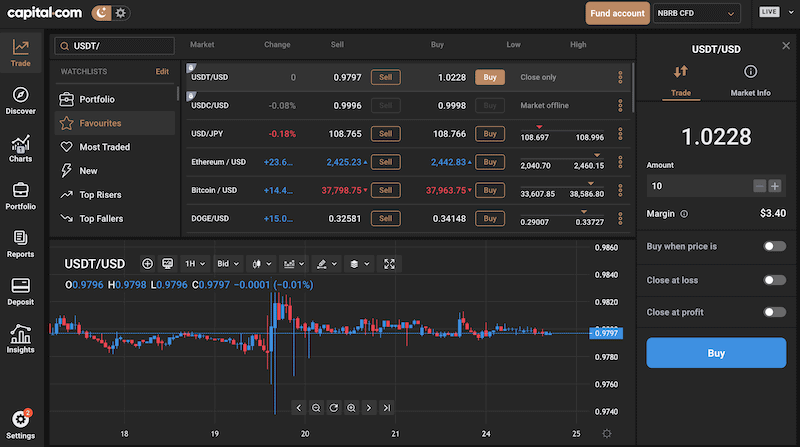 What is Tether?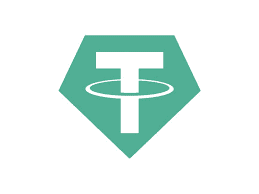 Tether USDT is a stablecoin cryptocurrency that is pegged to the US dollar, or in other words, its value is always the same as USD. The Tether coin, which was founded in 2014, is operated by Tether Limited, a Hong Kong-based private company that has been accused to have a close and illegal connection to Bitfinex exchange, though the two companies have recently reached an agreement with the New York attorney.
Among all cryptocurrencies, Tether is the most well-known "stablecoin", which is a digital cryptocurrency that aims to keep values stable. By doing that, Tether is trying to get the same benefits of fiat currencies like… the US Dollar. The difference from a fiat currency, however, is that Tether is built on top of the blockchain technology, and as such, can also provide the same values of cryptocurrencies like Bitcoin (BTC) and Ethereum (ETH).
Simply put, Tether was created to solve some of the biggest issues of Bitcoin and other crypto coins. Its main purpose is to act as a bridge between cryptocurrencies and fiat currencies and offer the stability needed in the crypto market. As such, when entering into any crypto exchange, USDT is the benchmark currency for the vast majority of digital assets. For example, because USD is not available on most crypto exchanges, the benchmark crypto pair for Bitcoin is BTC/USDT.
Why Buy Tether? Tether (USDT) Coin Analysis
Unlike the vast majority of crypto coins, the case of Tether is somehow different. Tether value is not expected to change drastically in the future, although it does slightly fluctuate from time to time. But, as each USDT coin will always be equivalent to $1, it does not seem to be a coin that will significantly rise in value much like Bitcoin, Ethereum, and Dogecoin.
Essentially, Tether is worth exactly one dollar, with a standard deviation of 1%, and Tether Limited guarantees that exchange rate, claiming it has enough US dollar reserves to maintain this value of Tether.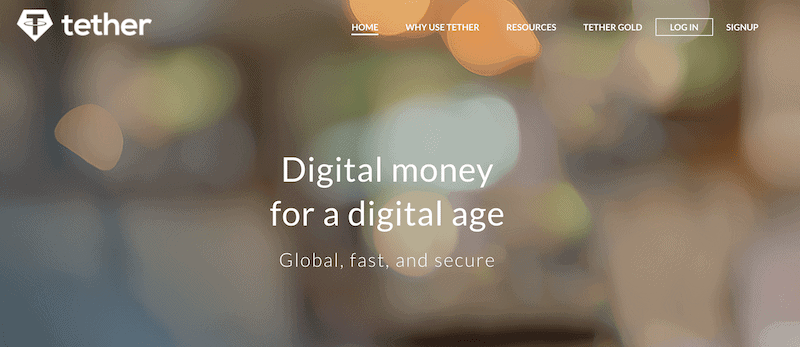 The reason why the demand for USDT has grown exponentially in the past year is simply due to the huge adoption by cryptocurrency exchange and Defi businesses that can send and receive funds with USDT. Eventually, Tether's market cap grew from a value of $8B a year ago to over $60B as of late May 2021.
But, the big question is whether Tether is a good investment? The controversy about Tether is that it is not directly backed by Tether Limited. And, though Tether is fixed to the US Dollar, it does not mean that its economic value is also fixed. So far, Tether Limited has managed to maintain USDT value very close to the value of the greenback, which helped Tether to become the most 'stable' digital asset in the world. Generally, Tether is mostly being used as a safe haven asset in the crypto market and as a great asset to transfer funds and add liquidity to the cryptocurrency market.
With that in mind, there are two main reasons that may affect the price of Tether – the crash of Bitcoin and other digital assets that have high trading volume versus USDT and the USDT circulating supply that Tether Limited can generate if the demand for USDT keeps growing. In either case, many analysts forecast that Tether's price can rise to $1.02 by the end of the year and around $2.6-$2.8 by 2025.
Tether Price
Currently, the value of Tether is exactly $1. But, since the coin was launched in 2014, it fluctuated between $0.8995 (May 27, 2017) to $1.21 (Mar 13, 2020). This is no wonder as Tether is a stable coin and thus, is subject only to minor price fluctuations.
In general, the value of USDT is determined by the circulating supply that is matched by Tether Limited. In that aspect, the company is responsible to issue more tokens in case there's a need to meet the demand for USDT and vice versa. This, clearly, makes this coin centralized.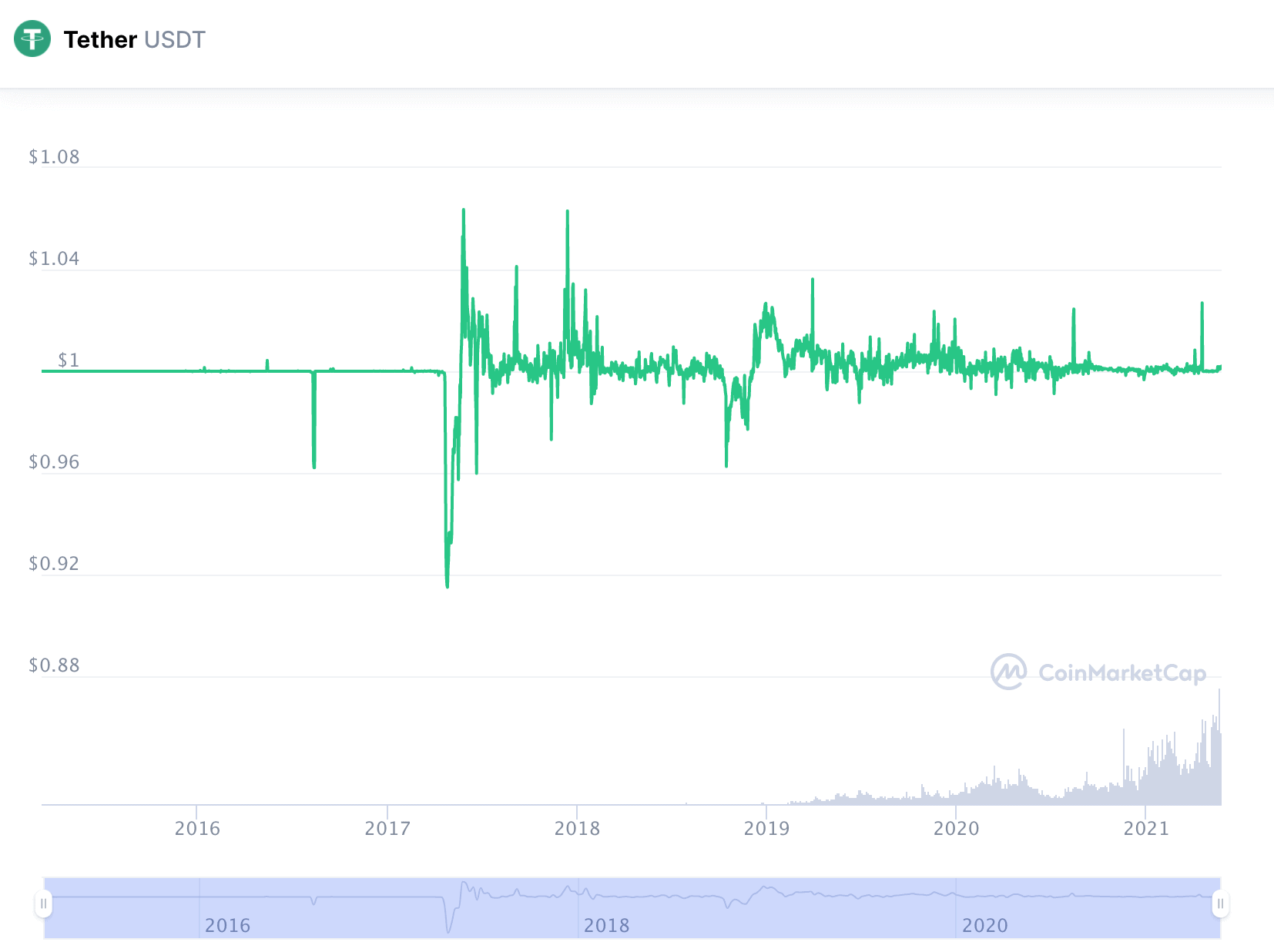 As you can see in the chart above, Tether has been trading on a very narrow range since its launch, which also makes it the perfect asset for range trading. In this type of strategy, a trader defines the support and resistance levels and always buys when the price reaches the support level and sells at the resistance line.
Ways of Buying Tether
Buying Tether can be done in many ways, and crypto investors often choose the trading platform mainly based on the payment options it provides. So, let's take a closer look at the payment methods you can use to buy Tether coins.
Buy Tether with Debit/Credit Card
Clearly, the most conventional and easy way to buy Bitcoin and other digital assets is with a credit and debit card. In South Africa, the best options to use credit and debit cards to buy cryptocurrencies like Tether are Capital.com and Binance.
Buy Tether with PayPal
Unfortunately, buying Tether with PayPal is the most complicated of all. Still, there's an option for SA investors to buy Tether with PayPal – Through Binance's peer-to-peer (P2P) trading network. This is essentially a Binance internal cryptocurrency marketplace that enables people to trade crypto in exchange for their local currency by using a variety of 62 payment methods including PayPal. Otherwise, the best option is to buy Bitcoin with PayPal via eToro and then exchange it with USDT.
Buy Tether with Bitcoin
In case you already own Bitcoin and you want to exchange Bitcoin with Tether, then it is recommended to use Binance to do that. This is because Binance is the best platform in South Africa to exchange BTC and USDT, in terms of trading fees and functionality.
How to Buy Tether Currency in South Africa – Conclusion
Being the third-largest cryptocurrency in the world, Tether is clearly a popular asset to buy these days. This coin can be used as a safe-haven asset, a medium of exchange, or as a tool for speculation. Regarding the latest, even though Tether typically trades at a narrow range, the use of margin trading on all of the suggested above can help you take advantage of Tether's small price fluctuations.
To get started, you first need to choose a trading platform. From our how-to buy Tether in South Africa guide, capital.com is the ideal platform to trade the USDT coin while Binance is best if you want to invest in Tether for the longer term.
Capital.com – Best Trading Platform to Buy Tether in South Africa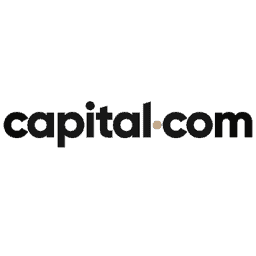 75.26% of retail investor accounts lose money when spread betting and/or trading CFDs with this provider.
FAQs
Do I need a cryptocurrency wallet to buy Tether?
That depends on the method you are using to buy Tether. If you choose to buy USDT from a crypto exchange like Binance, then you need a crypto wallet to store your digital coins. However, if you buy Tether coins in the form of CFDs, then you do not physically own the coins and therefore, there's no need for a wallet to store your digital assets.
How do I buy Tether stock?
At the time of writing, Tether Limited is not a public listed company, meaning you cannot buy shares of the company directly from the stock market. That said, the concept of buying its USDT coins is somehow very similar to buying shares of the company.
How much is Tether worth?
Tether is worth exactly one dollar, and as long as the company behind Tether can control the circulating supply of USDT coins, the value will always be 1 US dollar.
How many Tether (USDT) exist?
The total circulating supply of USDT coins stands at 60.06 billion.
Is Tether decentralised?
No, Tether is, in fact, not a decentralised coin like most crypto coins and other blockchain projects. This is because the company that controls the supply of USDT coins, Tether Limited, has an active role in adding coins to the market, which makes it a centralised currency.