Best Ripple Wallet South Africa – Top Wallets Compared
If you're interested in buying Ripple in South Africa, it's crucial that you find a safe place to store it. Due to Ripple's digital nature, specially designed software known as 'crypto wallets' offer a simple and effective way to protect your cryptocurrency holdings.
In this guide, we explore the Best Ripple Wallet South Africa, covering some of the top options available on the market and showing you how to download a Ripple wallet for free – all in under ten minutes.
Best Ripple Wallets 2022
Looking for the best ripple wallets? When investing in Ripple, it's not just a case of placing a trade – you must also consider where your crypto holdings which be stored once you have made the purchase. Crypto wallets are the most popular method for storing your digital currency safely – but with so many options available on the market, it can seem challenging to decide which one to go for.
Not to worry – in this section of the guide, we'll explore the best Ripple wallet South Africa in detail, presenting five of the best wallets available on the market and discussing the features they offer.
1. eToro – Overall Best Ripple Wallet South Africa for 2022
Our top pick when it comes to the best wallet for Ripple is the one offered by eToro. eToro has a fantastic reputation worldwide and currently has over 20 million users. Their reputation is bolstered by the fact they are regulated by some of the top regulatory organisations, including the FCA, CySEC, MiFID and ASIC.

When you buy Ripple with eToro, most users opt to use the handy crypto wallet that eToro provide. This wallet is completely free to download to your smartphone or tablet and is available on Android and iOS. This provides a handy way for Ripple investors to access their holdings on the go.
The great thing about eToro's wallet is the high level of security that it offers. It employs advanced standardisation protocols to protect your holdings and even features an 'unlosable' private key – which allows you to recover access to your wallet if you lock yourself out.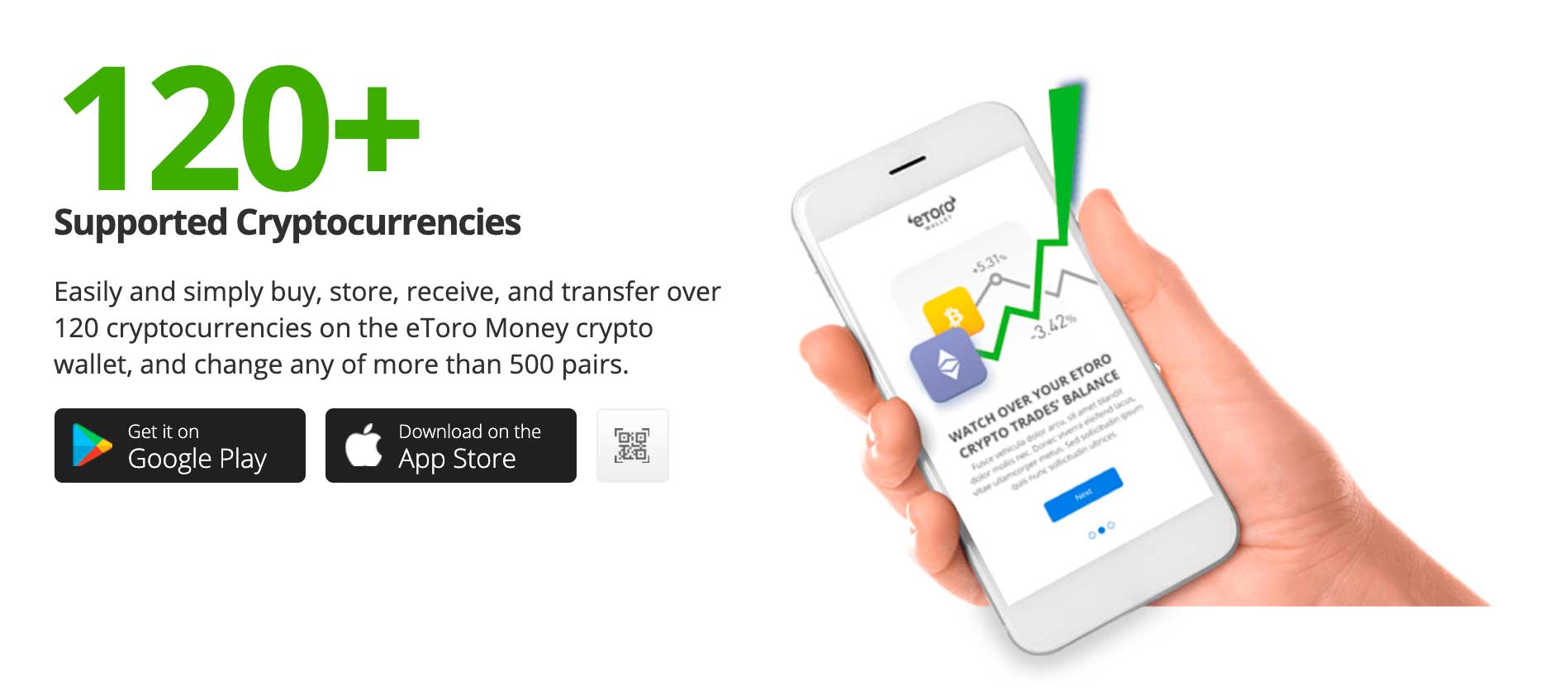 Depositing funds into your eToro account is easy and can be completed via credit/debit card, bank transfer, or e-wallet. You are then able to buy cryptocurrency through eToro's platform and easily store it in the wallet. Notably, eToro does not charge any commissions or transaction fees when trading cryptos – which sets them apart from many other brokers and exchanges. Finally, you can even invest in eToro's clever 'CryptoPortfolio', a professionally managed fund that does not charge any management fees whatsoever.
Pros
Buy Ripple and trade crypto CFDs
0% commission and tight spreads when crypto trading
Unique CopyPortfolio feature
Exchange digital currencies easily
Heavily regulated broker across the world
24/5 customer support
Cons
Small inactivity and withdrawal fees
67% of retail investor accounts lose money when trading CFDs with this provider.
2. Binance – Best Ripple Wallet South Africa for Low-Commission Investing
Another excellent option for the best Ripple wallet South Africa is the one offered by Binance. Binance is currently the largest cryptocurrency trading platform globally, having over 13.5 million users across the globe. Through its user-friendly platform, Binance allows investors to exchange an incredible range of cryptocurrencies, all for low commissions.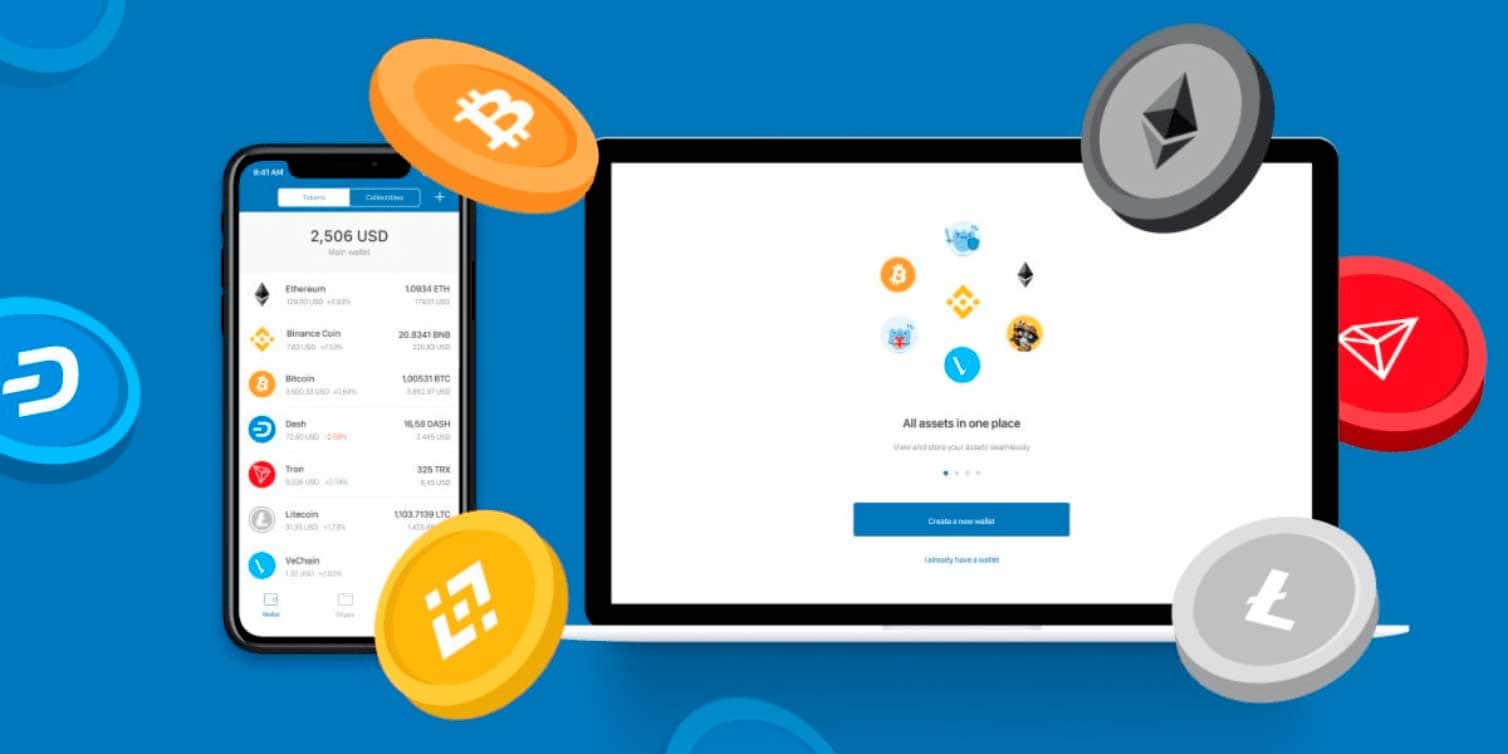 The wallet that Binance offered is called 'Trust Wallet' and is available on both iOS and Android. This free Ripple wallet provides a whole host of valuable features, including the ability to exchange digital currencies instantly, buy crypto with a credit card, and collect NFTs. In addition, the Trust Wallet also includes some handy charting options that allow you to keep tabs on the crypto market.
Trust Wallet also uses high-level security to keep your Ripple holdings safe and does not collect any personal data whatsoever. The wallet also allows you to download and use various decentralised applications (dApps), which is a feature that is lacking in other wallets.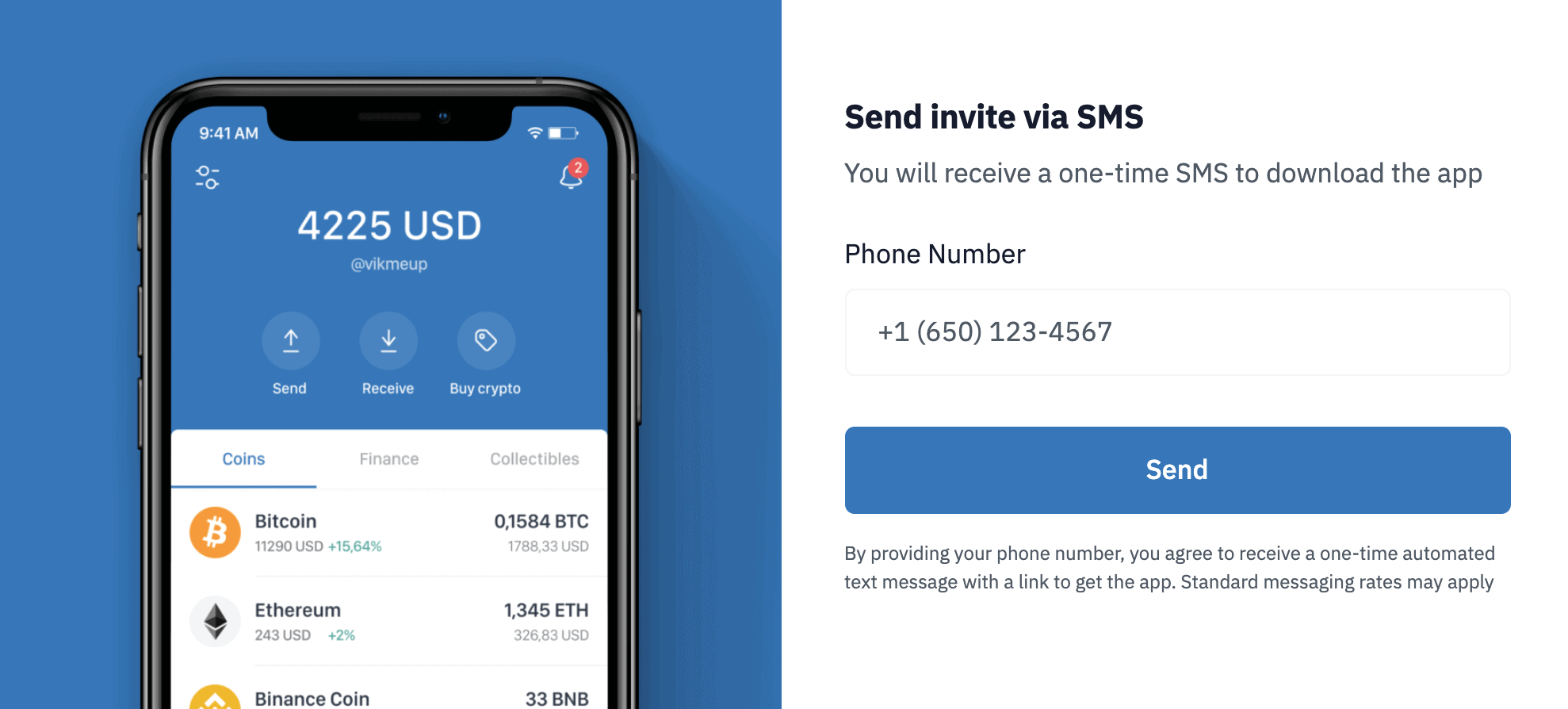 The Trust Wallet from Binance even allows you to earn interest on your crypto holdings – providing a small return just for keeping your Ripple investment in the wallet. Finally, the coding for the wallet is entirely open-source, which means that anyone can review the code and ensure it is safe for users.
Pros
Advanced trading platform
Access the API to connect third-party services
Buy Ripple and trade crypto derivatives
Built-in secure crypto wallet
Discounted trading if you use BNB token
Cons
Relatively complex for new crypto traders
Your capital is at risk.
3. Coinbase – Best Ripple Wallet South Africa for New Investors
If you are a beginner who is wondering how to invest money in Ripple, it might be worth checking out the wallet offered by Coinbase. Coinbase is one of the best crypto exchanges for new investors, thanks to its easy-to-use platform and high liquidity. What's more, Coinbase offers more than 25 cryptos to trade (including Ripple) which means there is an option for everyone.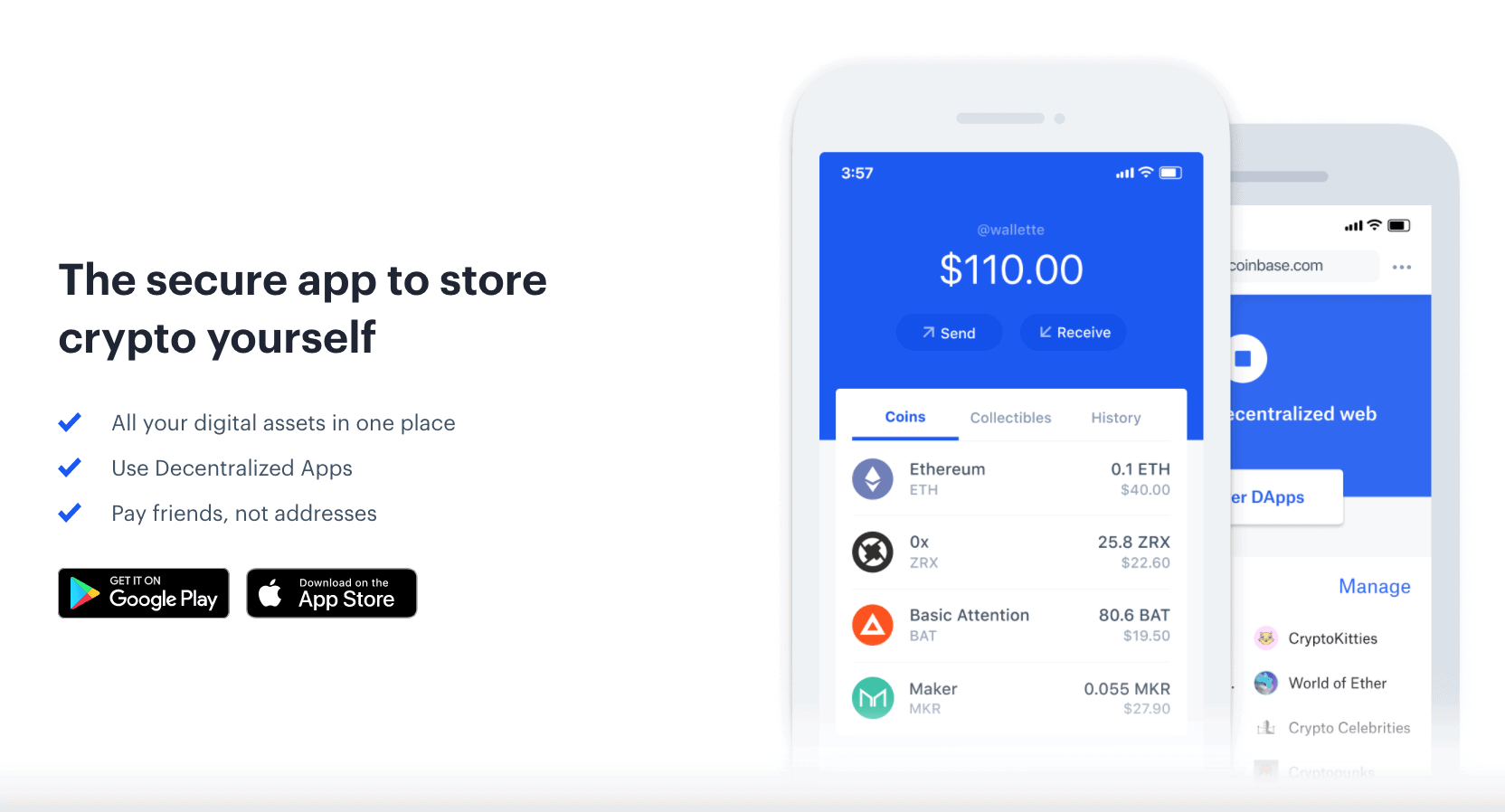 Coinbase offers their very own wallet – so if you are in the market for a Ripple wallet Android or iOS, then they've got you covered. The user interface on their wallet app is sleek and user friendly, which is excellent for people who are just entering the crypto market for the first time. In terms of security, the Coinbase wallet protects your public and private keys with Secure Enclave and biometric authentication technology – ensuring your Ripple holdings are as safe as can be.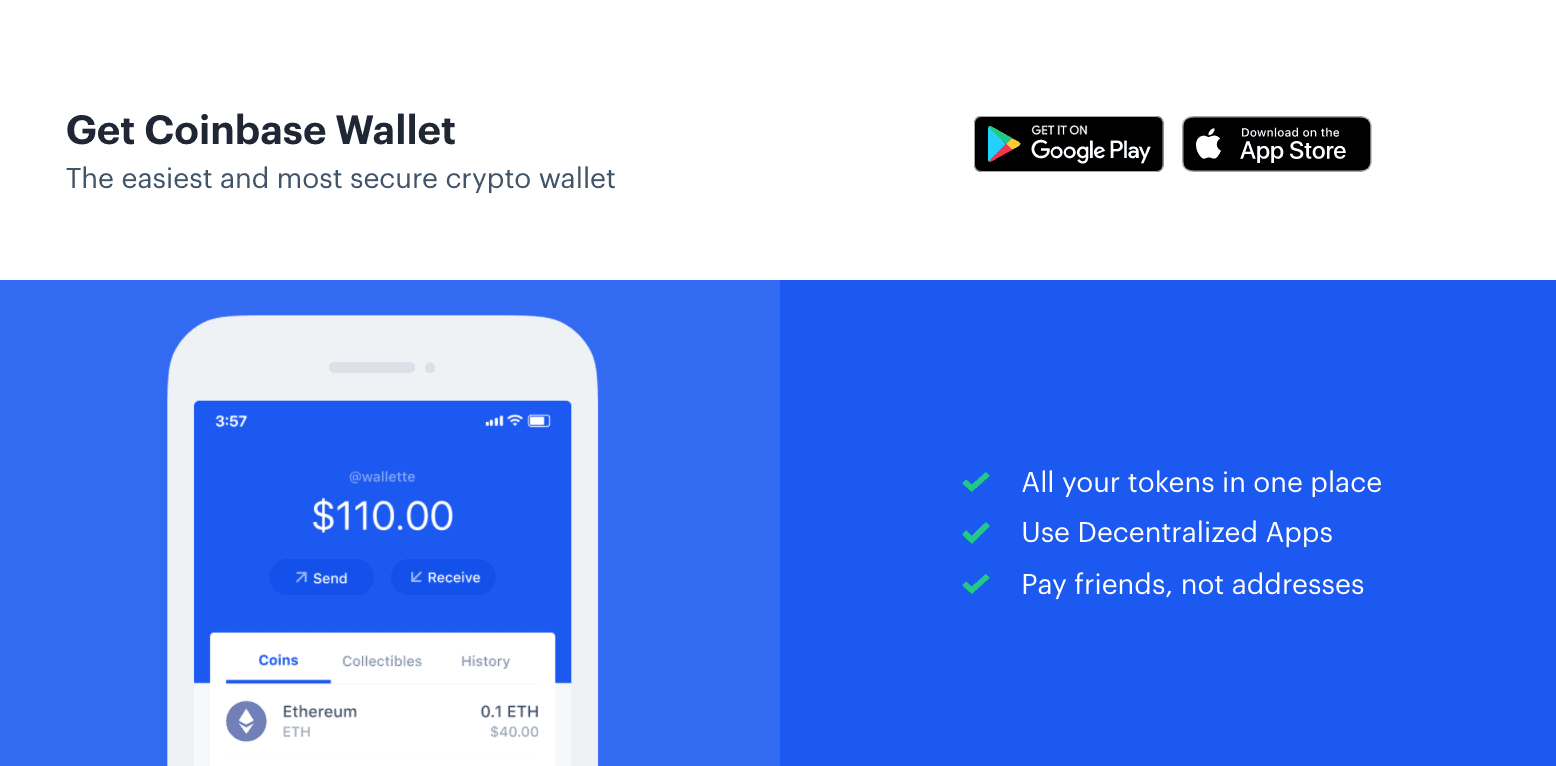 One of the reasons that Coinbase's wallet can be considered one of the best wallet for Ripple is that it offers the ability to send and receive crypto through people's usernames. This makes transactions super easy to complete and means you don't need to obtain the wallet address of who you want to send crypto to. Finally, the Coinbase wallet offers access to a range of decentralised apps (dApps), and you can even earn cryptocurrency by performing tasks for the Coinbase community.
Pros
Over 50 cryptocurrencies to trade
Includes secure Ripple wallet
Simple and Pro trading platforms available
Earn rewards for learning about crypto
Highly regulated and trustworthy
Cons
High trading fees
Limited customer support
Your capital is at risk.
4. Exodus – Best Ripple Wallet South Africa for Hardware Wallets

If you're looking for something a little different, then another wallet to check out is the one offered by Exodus. Founded in 2015, the Exodus wallet was designed to appeal to both new investors and experienced traders. Due to this versatility, the wallet exploded in popularity and recently went public, allowing investors to buy shares in the company.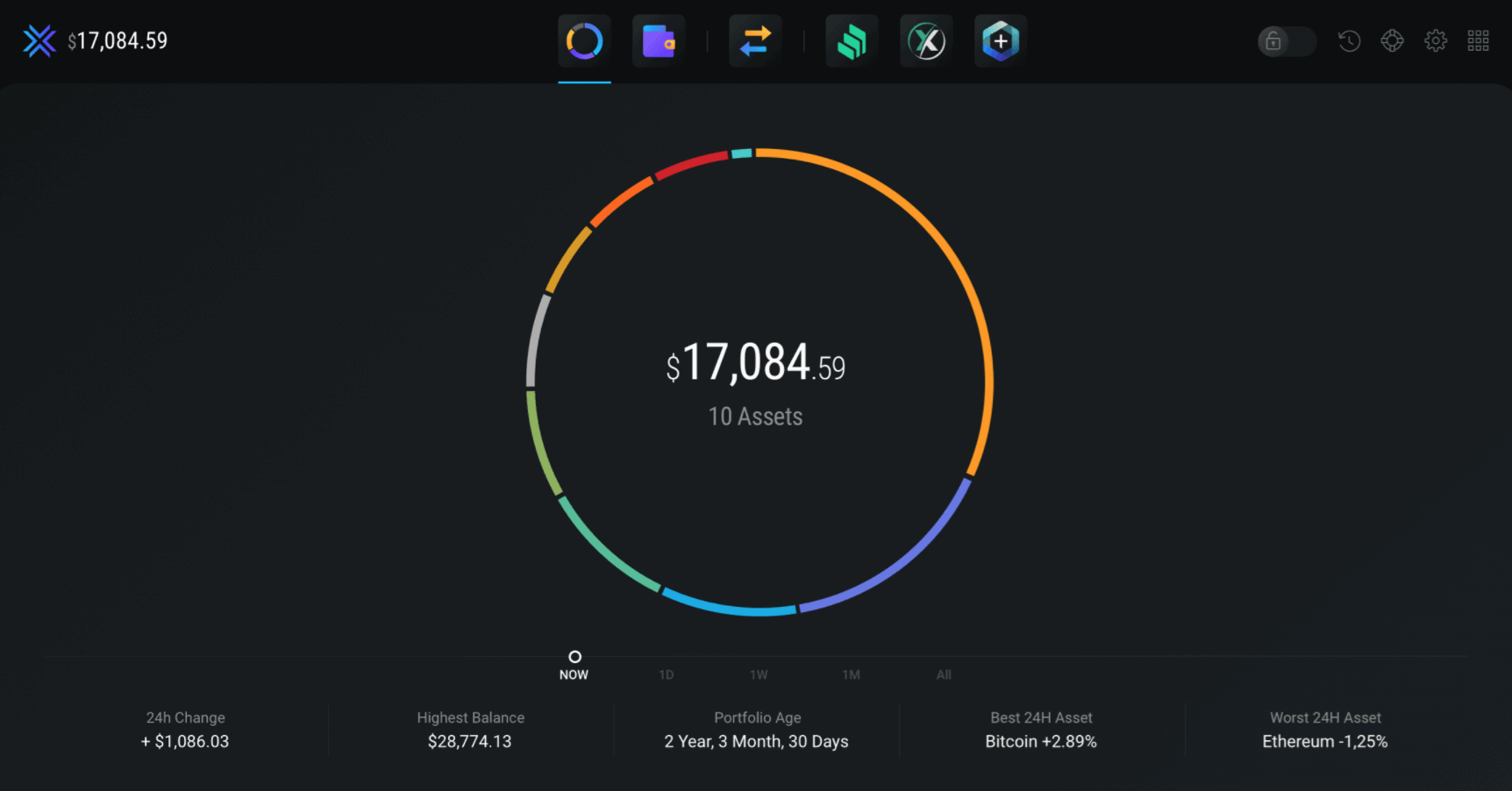 The free Ripple wallet that Exodus provides is easy to use and allows users to keep their public and private keys – adding an additional layer of security. The wallet supports over 100 digital currencies and offers 'one-click' crypto exchanges. As the wallet is free to download, it does not even require users to register or complete any KYC checks!
One of the great things about the Exodus wallet is that it is compatible with a range of hardware wallets. Hardware wallets are physical wallets that offer top-level security for your holdings. Currently, Exodus provides support for the Trezor wallet range, which are some of the most popular hardware wallets on the market.
As it is available on both desktop and smartphone, the Exodus wallet ensures it is versatile and easily accessible. Regardless of what device you use, the wallet ensures it syncs with your app to remain consistent across the board. Although it does not currently offer the ability to purchase crypto directly, the Exodus wallet is a fantastic option for new and experienced investors worldwide.
Pros
Supports over 100 cryptocurrencies – including Ripple
Free to download and use
Buy and sell crypto from within the app
Advanced security features
Integrates with hardware wallets from Trezor
Cons
Transfer fees can be on the high side during busy periods
Your capital is at risk.
5. Gemini – Best Ripple Wallet South Africa for Advanced Security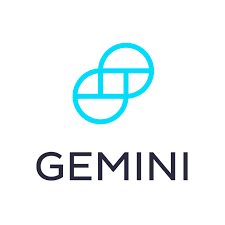 Gemini is a cryptocurrency exchange founded by Tyler and Cameron Winklevoss and currently the 14th largest crypto platform globally by trading volume. It currently offers 33 digital currencies to trade and operates using a flat-fee system that charges higher fees depending on trade volume.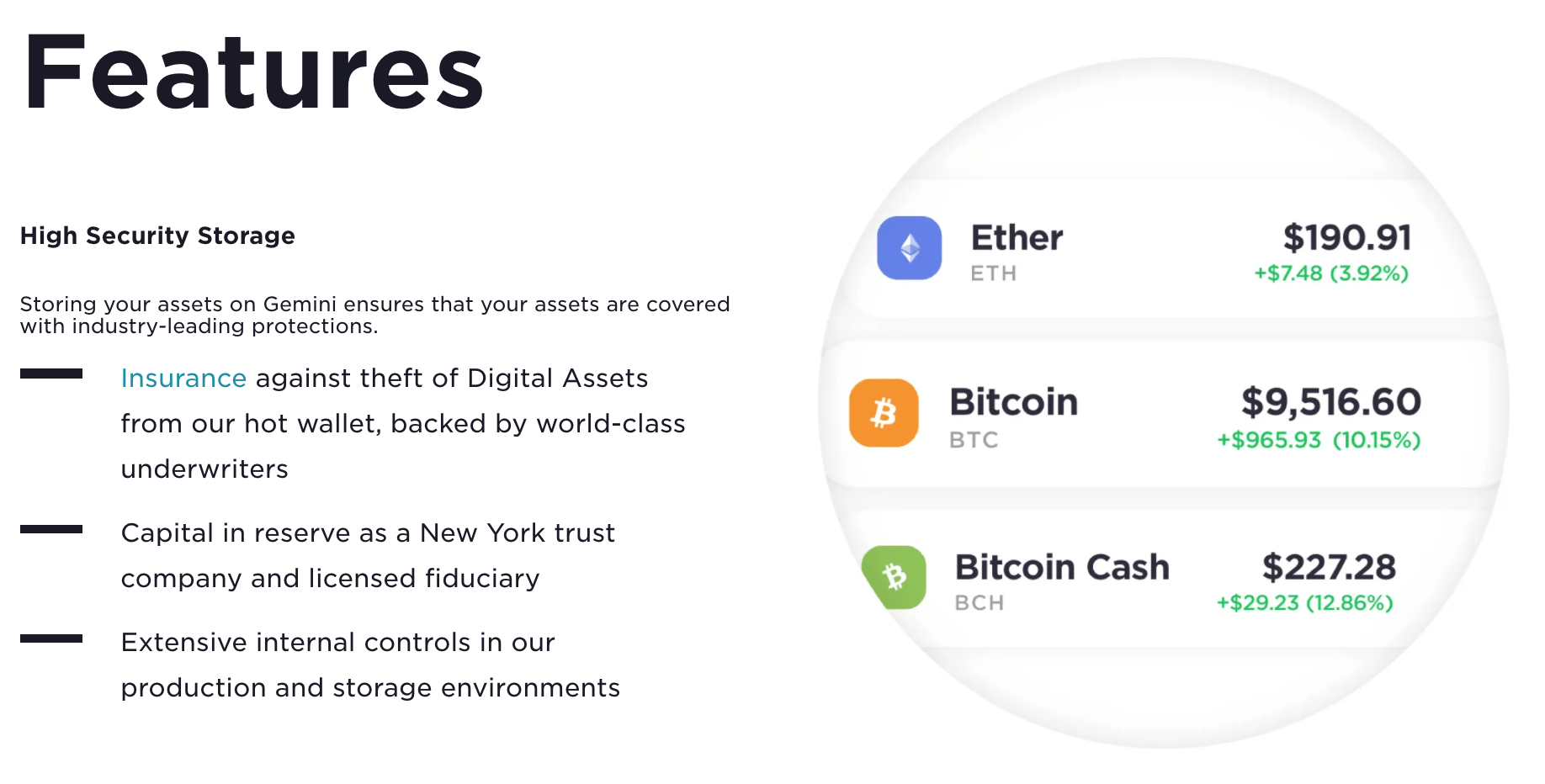 In terms of their crypto wallet, Gemini is well-known for the advanced security they offer to cryptocurrency investors. One of the best features of Gemini's wallet is that your holdings are insured against theft – meaning that if your wallet was breached and someone took your Ripple holdings, you will be in a position to receive compensation for this.
Furthermore, Gemini offers both 'hot' and 'cold' storage for your Ripple investments – these types of storage both offer different levels of practicality and security, so this provides versatility for different investor types. Also, Gemini's development team continually tweaks and updates the security features, ensuring that investors are constantly receiving the highest level of safety for their holdings.
You can download the Gemini wallet from the App Store, Google Play, and also the Galaxy store – so if you're looking for a Ripple wallet Android, iPhone, or Samsung, then you're in luck. You need a Gemini account to use the wallet, though; however, the signup process is relatively easy and can be completed online. 
Pros
Known worldwide for their high-security levels
Always updating the type of security on offer
Provides insurance from top underwriters
Supports over 20 cryptocurrencies
Cons
Small convenience fees plus transaction fees
Your capital is at risk.
What is a Ripple Wallet?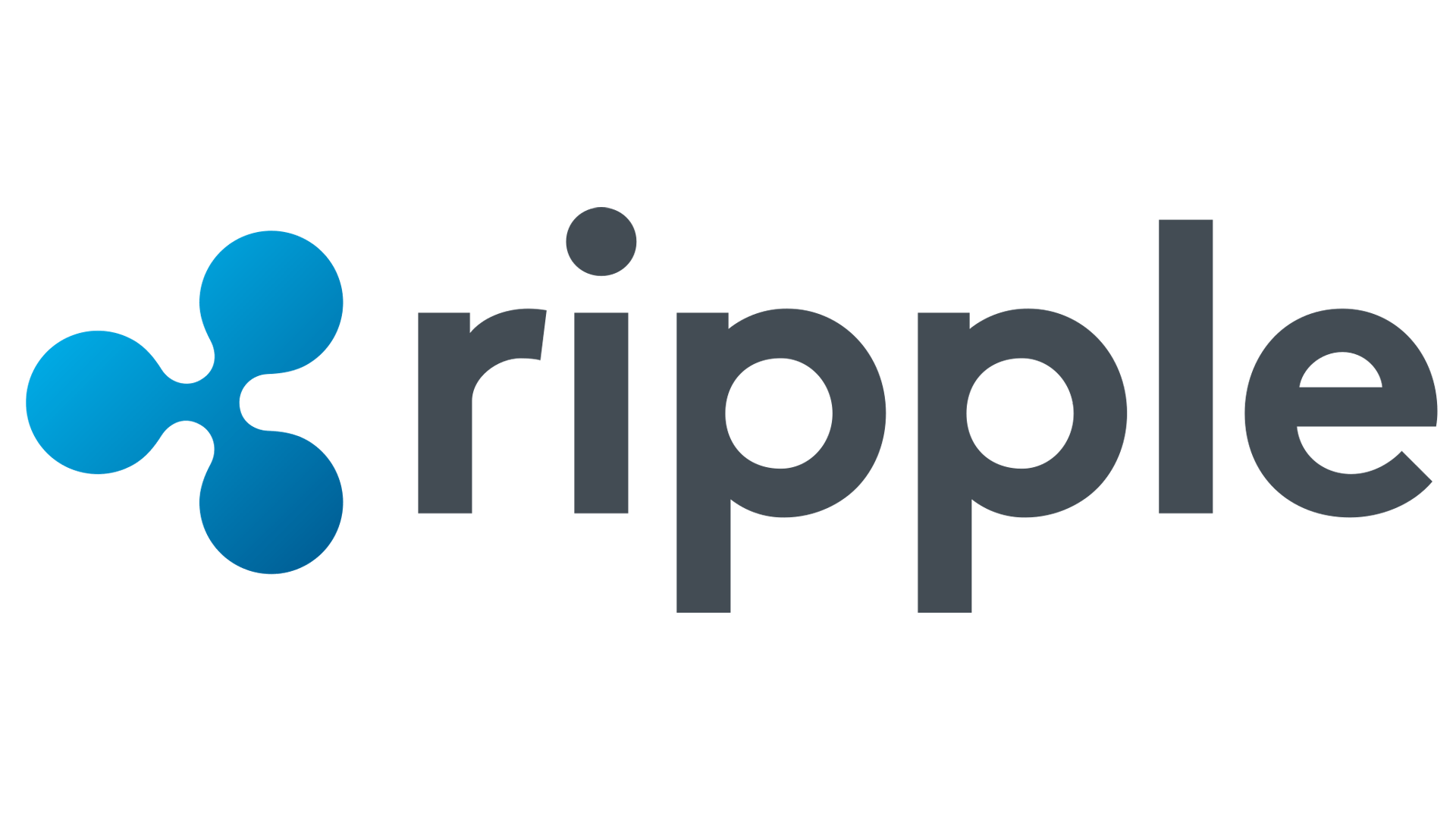 When exploring the best wallet for Ripple, it's wise to first explain what Ripple is. As defined by Forbes, Ripple is a payments settlement system and exchange network that allows transactions to occur worldwide. The Ripple system acts as a sort of 'middleman' to make these transactions and is considerably faster and more efficient than traditional payment networks.
The digital token used on the Ripple network is called XRP – this token is essentially the digital currency that underlies the whole Ripple system. Much like when you buy Bitcoin, you can buy XRP through many top brokers and crypto exchanges. So, when people invest in Ripple, they are actually purchasing XRP – although the terms can be used interchangeably.
Due to Ripple's digital nature, you can't store it in a physical wallet like you would with notes or coins. Instead, you must use specially designed software known as crypto wallets to keep your investment safe. There are many different crypto wallets, offering a diverse range of features and varying degrees of security.
Most of the time, these wallets will be offered by the broker or exchange that you purchase Ripple with – for example, if your bought Ripple with eToro, you could use their very own crypto wallet. However, there are other 3rd party providers that solely provide crypto wallets, such as Exodus. Ultimately though, you have the option to choose any wallet you like as all of them have the functionality to send and receive Ripple.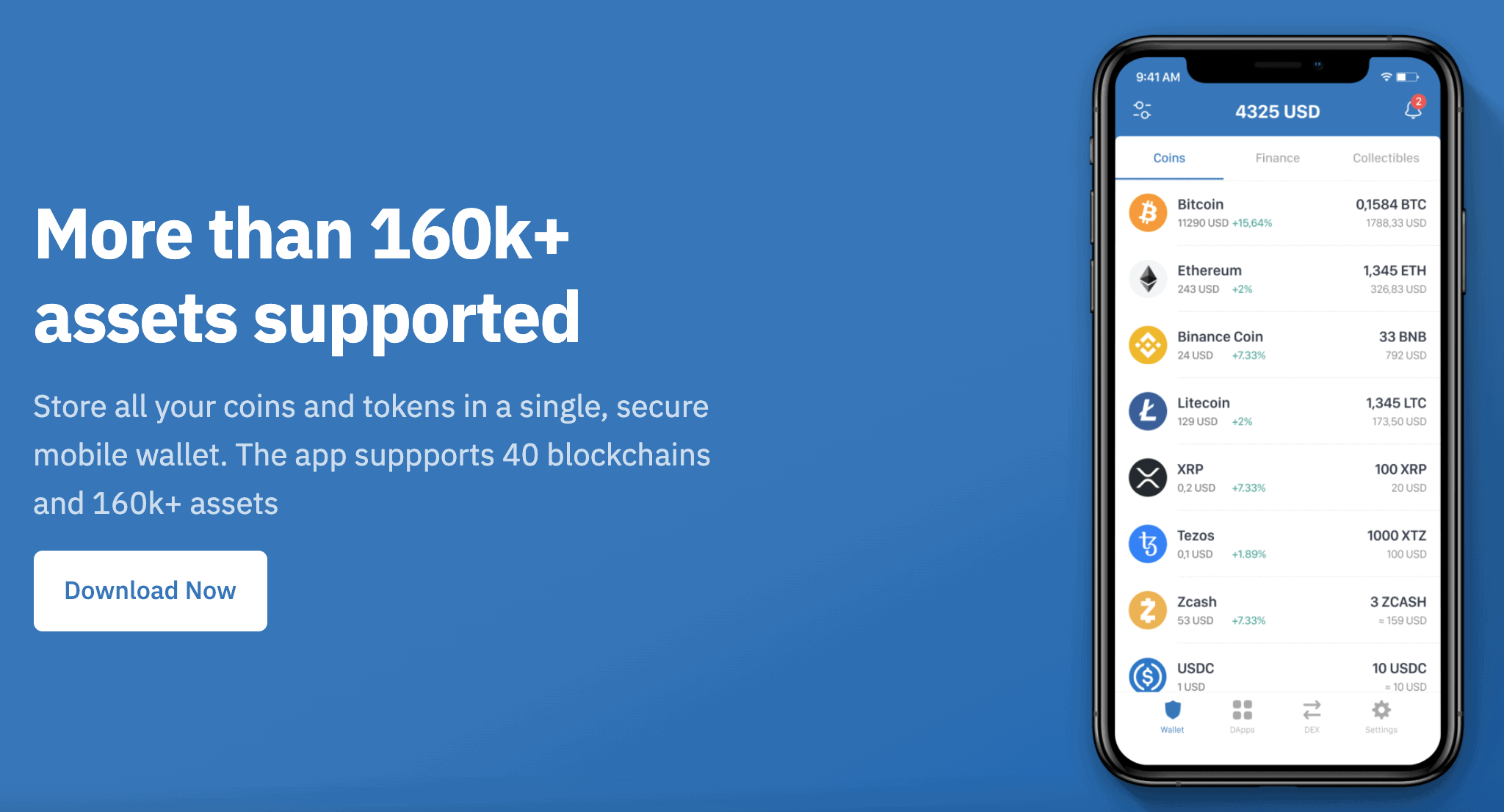 When researching the best wallet for Ripple, one of the defining features is the level of security they provide. Most wallets will offer much more advanced security features than you would get through traditional brokerages, such as two-factor authentication, standardisation protocols, backup options, and the option to whitelist IP addresses. If you're looking for even more security, you could even opt for a hardware wallet – these wallets are physical devices that can be stored in a safe place and tend to connect to your computer via USB.
Non-hardware wallets are split into three categories – desktop, web, and mobile. All these categories will offer varying levels of functionality and portability, so it's best to look at all the options to choose the best one for you. However, mobile wallets tend to be the most popular as you can manage your crypto assets on the go.

In summary, the best Ripple wallet South Africa is a concept that is crucial to keeping your Ripple holdings safe. These wallets are designed to protect your digital currency and prevent any unauthorised breaches from hackers. In the sections that follow, we'll show you how to choose the best Ripple wallet and how to download one in under ten minutes.
How to Choose the Right Ripple Wallet for You
Choosing the best wallet for Ripple involves researching and analysing various factors to find a suitable wallet for your investment needs. With so many wallets on the market, all offering different things, there is a lot to consider before deciding.
To help you along in this process, found below are some of the main things to look out for when choosing the right Ripple wallet for you.
Security Features
Perhaps the most fundamental element to consider is the type of security features that the wallet employs. Thanks to Ripple's digital nature, advanced security protocols must be used in the crypto wallet to ensure your holdings are protected from unauthorised access. There are many wallets on the market right now, all with varying degrees of safety; however, there are a few features to keep an eye out for.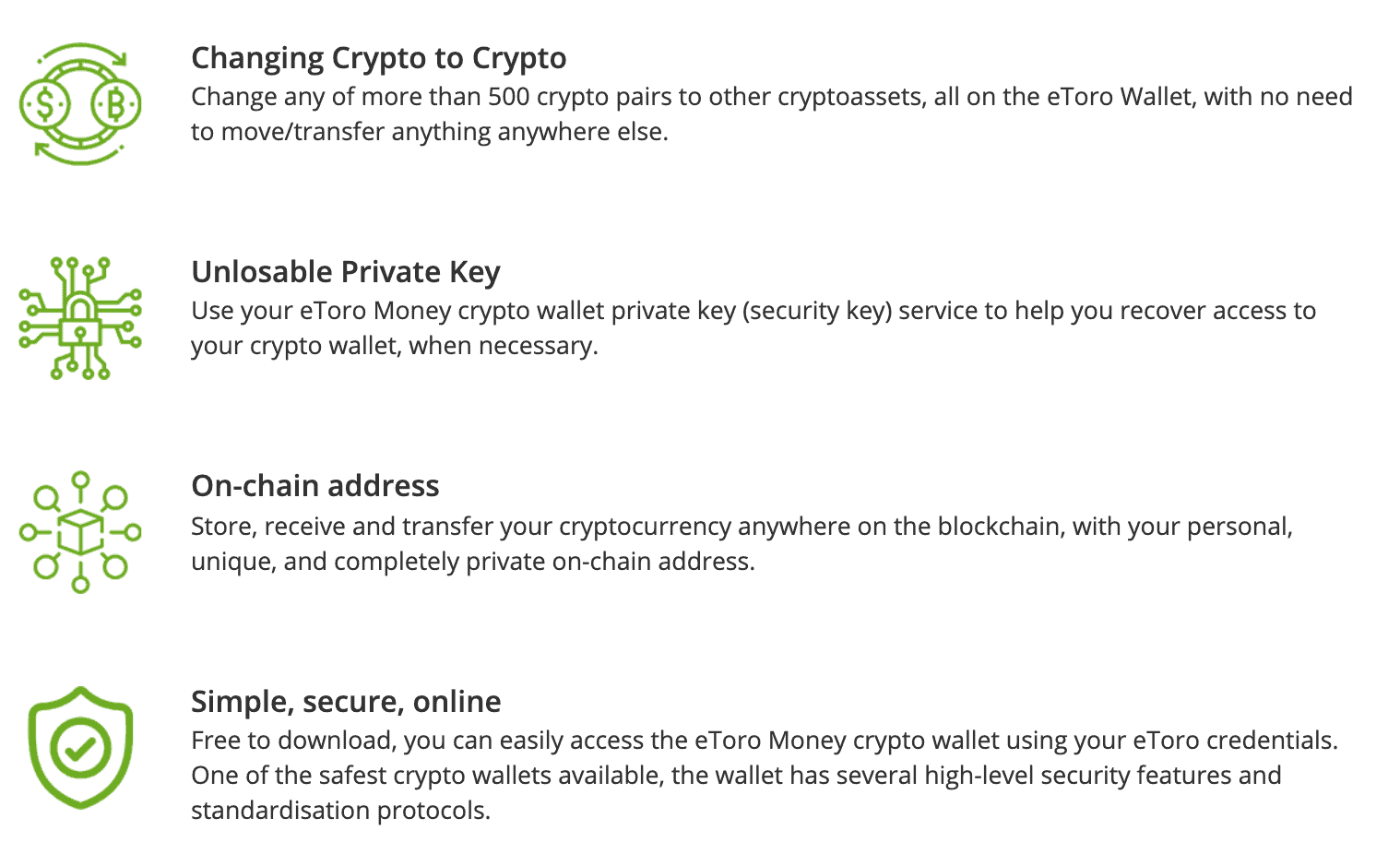 Notably, two-factor authentication is one feature that boosts your wallet's safety in a practical way. Many of the wallets available today will incorporate this feature, which involves entering a unique code sent to your phone to access the wallet. Another thing to consider is whether the wallet allows you to keep your holdings in cold storage; this means that your holdings are kept offline, reducing the possibility of a security breach.
If you are looking for the highest levels of security, you could even consider a hardware wallet. Top brands such as Trezor provide physical devices that store your crypto holdings, which you can then keep on your person or in a safe place. In addition, other providers such as Exodus can even integrate with these devices – ensuring you get the protection of hardware and the practicality of software.
User Friendliness
Another thing to consider is how user friendly the wallet is. The best Ripple wallet Android and iPhone are convenient and user friendly, allowing investors to manage their holdings on the go. Furthermore, these wallet apps often come with easy to understand user interfaces, meaning that new investors can get up to speed right away.
The user-friendliness factor also comes into play when deciding what level of security you are comfortable with. If you opt for a hardware wallet, these are considerably less user friendly as they must be connected to your laptop/computer with a USB; however, they do provide additional security. Mobile wallets are more user friendly as they are far more practical but do not offer the level of protection that hardware wallets do. So, it's essential to decide what you place the most emphasis on when choosing a Ripple wallet.
Features
Ripple wallets these days aren't just for keeping your holdings safe – many of them are also accompanied by intuitive features that essentially create an 'all-in-one' app for crypto investors. One of the most valuable features to keep an eye out for is the ability to buy and sell crypto directly within the wallet. Many providers (such as eToro) offer this feature, which means you do not have to log in to multiple apps at the same time when operating in the crypto market.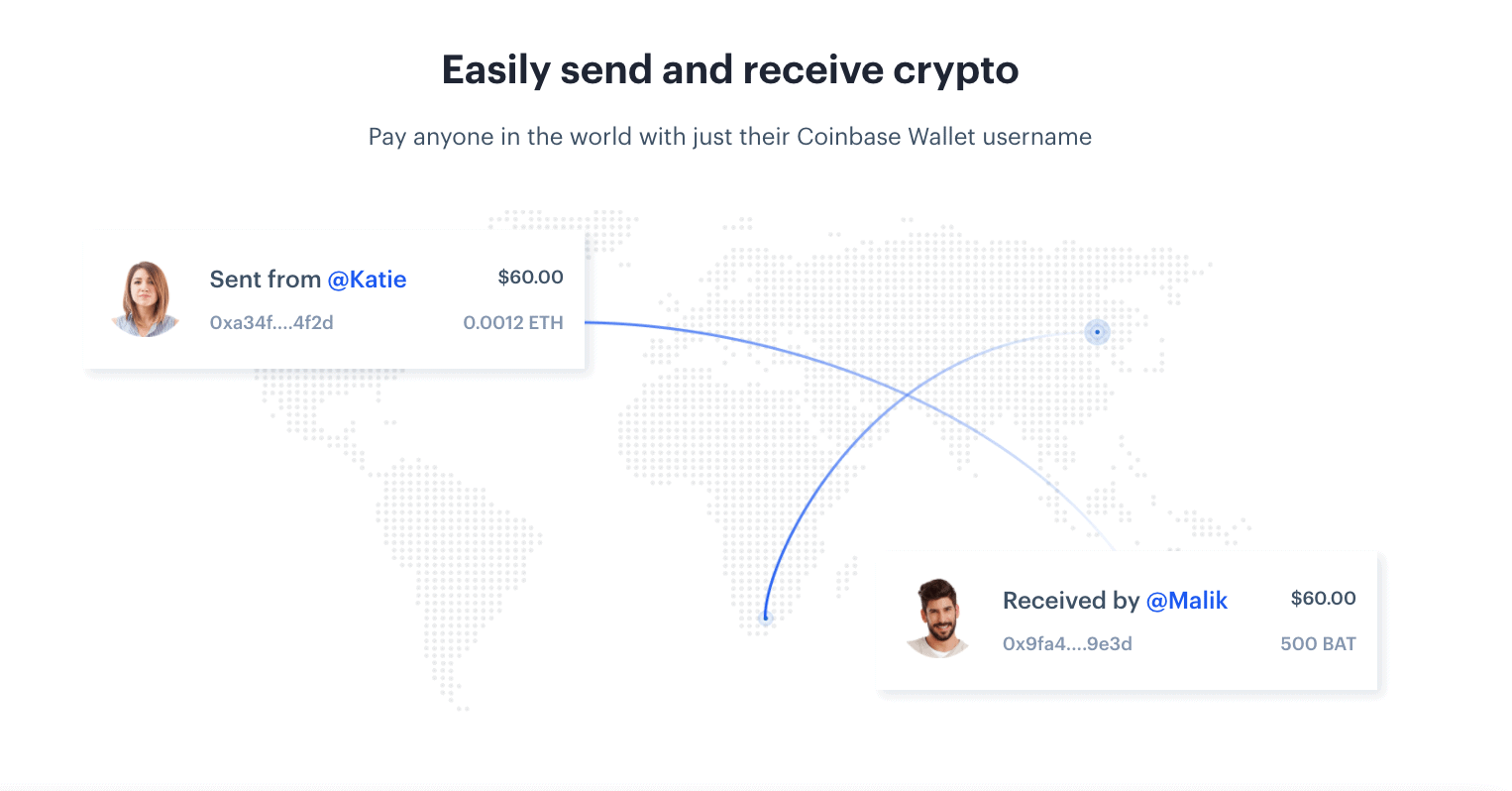 Other features of note include the ability to send and receive crypto from other traders through their usernames – this feature is provided by Coinbase and makes crypto-based transactions super easy to do. Most wallets also offer the option to exchange your Ripple for another currency from within the wallet, which is a valuable tool.
Fees
Another aspect to consider is the fees associated with using your chosen Ripple wallet. Most free Ripple wallets, such as the one provided by eToro, will offer the vast majority of the features you need. Most mobile/desktop/web wallets on the market are included for free when you sign up with the related broker or exchange. The only wallets that tend to come with a cost are hardware wallets, which you must order online.
Apart from the wallet's cost, there are other fees to be aware of. If you can buy and sell crypto from within the wallet, there will often be a commission attached to this. Commissions can range from 0.1% to more than 3%, depending on who you trade with – so it can get quite expensive. However, some wallet providers such as eToro do not charge any commissions whatsoever, allowing you to trade cost-effectively.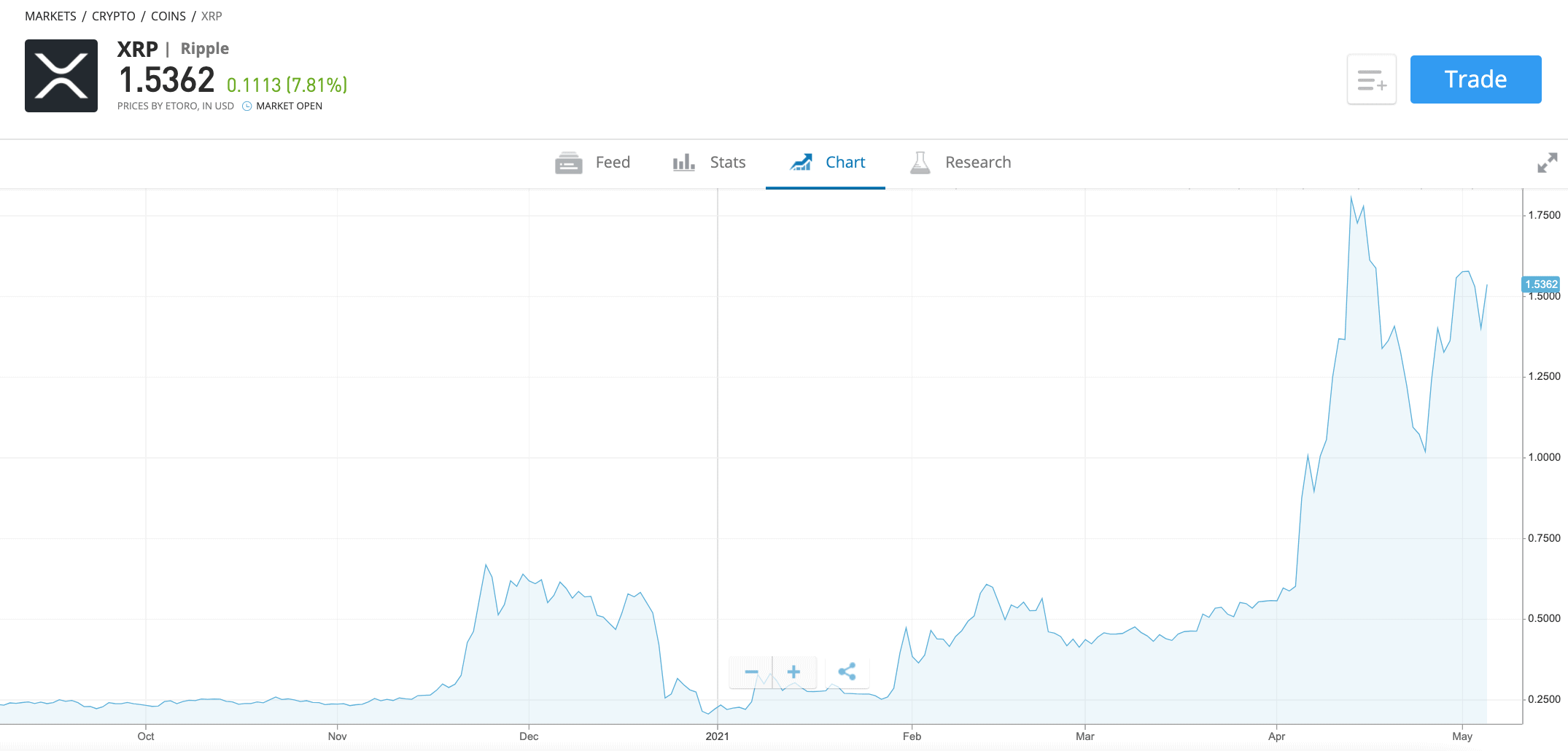 You should also be aware of the fees associated with depositing into your wallet if you can trade crypto directly. Depending on your provider, various fee levels will be charged based on how you make your deposit. FIAT-to-crypto transactions using a credit/debit card tend to cost the most in fees, with bank transfer usually accompanied by the lowest fees. Make sure to research on the broker or exchange's website, so you know what you will be charged for making a deposit.
Ripple Wallet Download Process – eToro Tutorial
Now that you have a comprehensive understanding of the best Ripple wallets and how they work, it's time to discuss how to download one. In this section, we'll show you the step-by-step process you need to follow to download our recommended Ripple wallet from eToro.
Step 1: Create an eToro Account
We recommend partnering with eToro for your Ripple wallet needs. eToro allows for commission-free trading on all of the cryptocurrencies they provide and is also heavily regulated worldwide. To get the process started, head over to eToro's website and click the 'Join Now' button in the top right. On the following page, enter your email address and choose a username and password.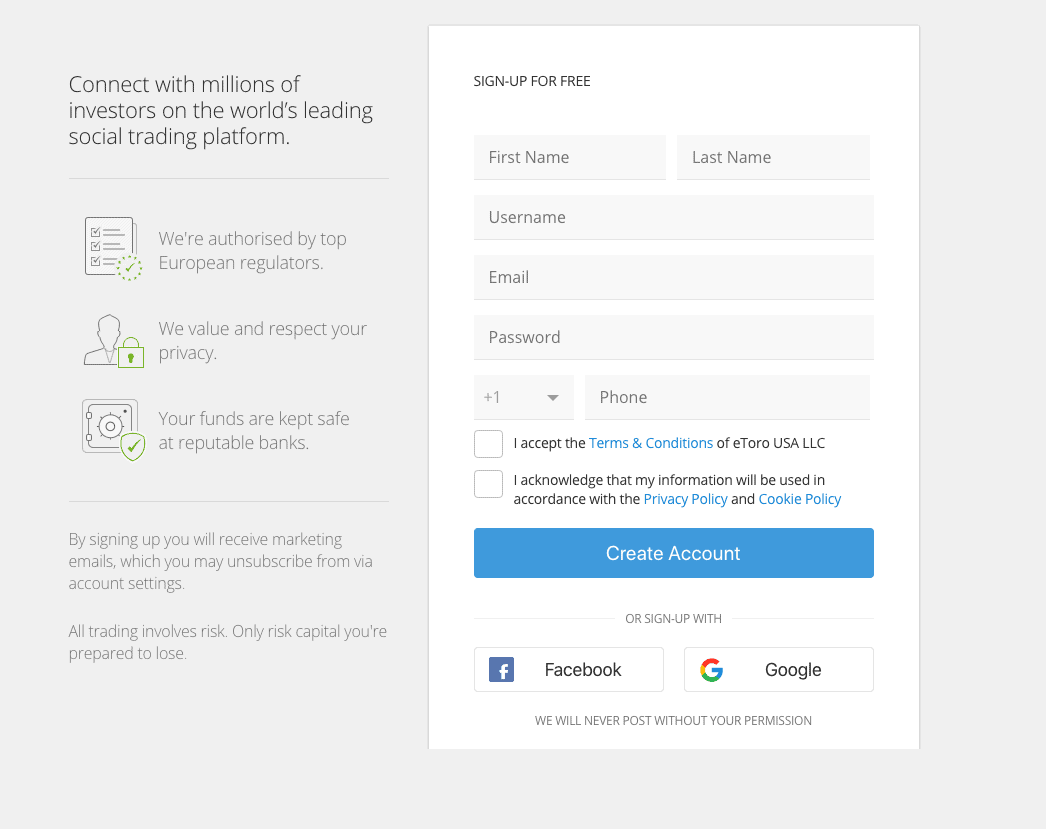 Step 2: Verify your ID and Address
Due to the extensive security that eToro employ, new users must verify themselves before trading. To do this, simply upload proof of ID (a copy of your passport or driver's license) and proof of address (a copy of a bank statement or utility bill). Once uploaded, these documents will then be verified – which usually only takes a few minutes.
Step 3: Download eToro Wallet
Navigate to the eToro Wallet homepage and click on the icon for either Google Play or the App Store, depending on which device you are using. Alternatively, eToro offers a handy QR code feature you can use – scan this with your phone, and it'll take you to the download page.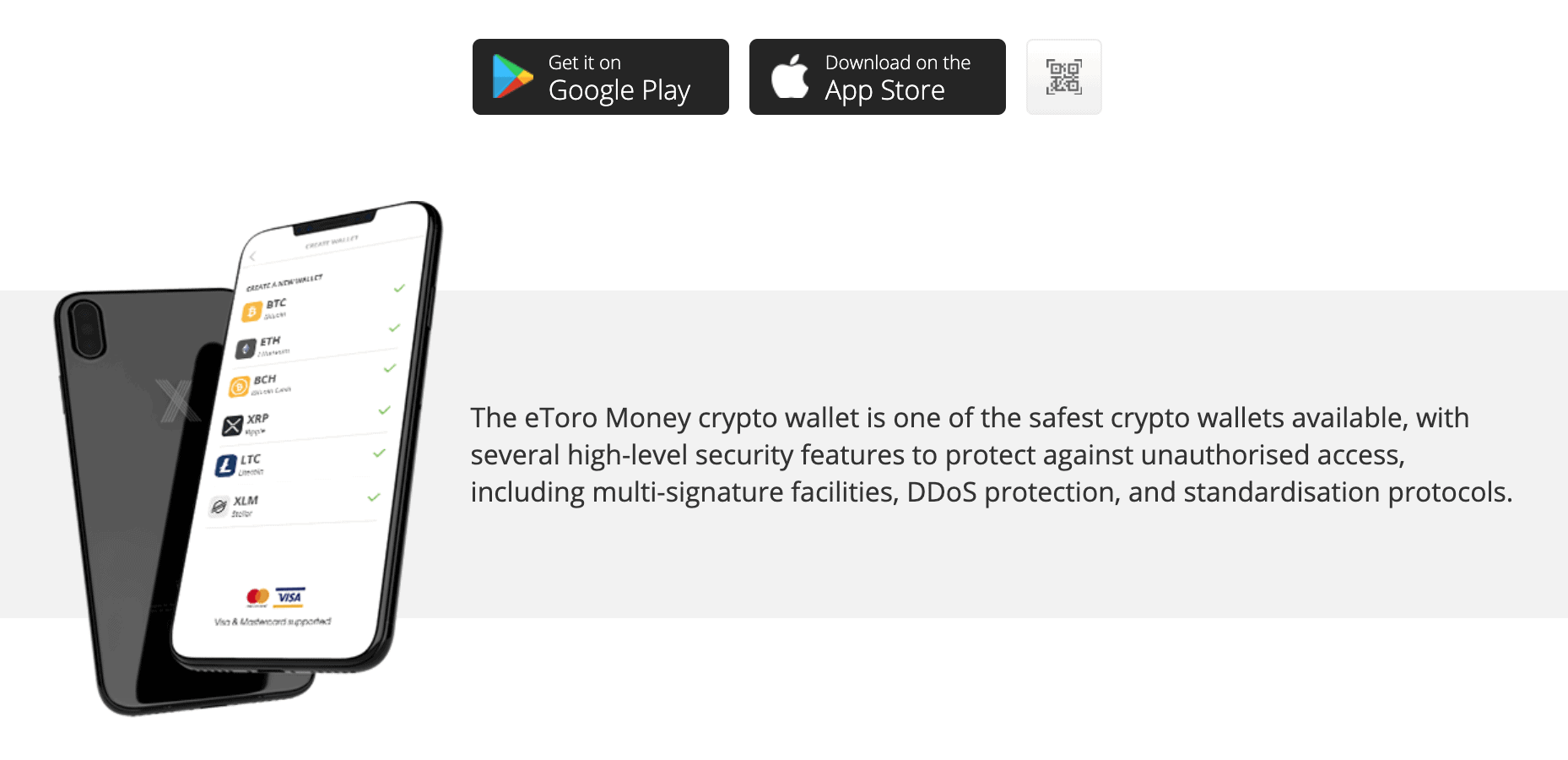 Step 4: Add Ripple to your Wallet
There are two ways to add Ripple to your wallet. If you already own some Ripple, which is held elsewhere, you can quickly transfer your holdings into the eToro wallet. All you need to do is generate a wallet address from within the eToro wallet dashboard, head over to where your Ripple holdings are currently stored, and opt to send crypto. Then use the wallet address you generated with eToro as the destination, and confirm the transfer.
If you do not own any Ripple, you can buy some directly within the eToro wallet. As mentioned previously, eToro does not charge any commissions when you buy Ripple (or any other cryptocurrency for that matter), ensuring investors can save money on fees. Also, eToro allows you to invest in Ripple from as little as $25 per trade – which equates to approximately 356 ZAR.
Step 5: Sell Ripple
If you decide to sell your Ripple holdings in future, this is also very easy to do. Simply head to your open orders on eToro, and close out your Ripple position. Once closed, the monetary value of your position will be put straight into your eToro account, where you can then withdraw it or reinvest it in another asset of your choice.
Conclusion – eToro – Best Ripple Wallet South Africa
Throughout this guide, we have examined the best Ripple wallet South Africa in great detail, discussing some of the best options you have available and highlighting key areas you need to pay attention to. By following the information we have provided, you'll be able to buy Ripple in South Africa safely and securely, allowing you to trade the cryptocurrency market with confidence.
If you're looking to download one of the best wallets for Ripple quickly, then we'd suggest using eToro's innovative crypto wallet. eToro's wallet is completely free to use and can be downloaded on both Android and iOS smartphones. Alongside some of the best security possible, eToro's wallet also offers the ability to hold over 120 different cryptos and can be set up and ready to use in under ten minutes!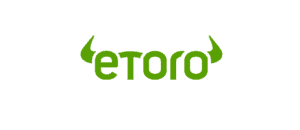 67% of retail investor accounts lose money when trading CFDs with this provider.
FAQs
What is the best Ripple wallet?
Although there are so many Ripple wallets available on the market, in our opinion, the best Ripple wallet in South Africa is provided by eToro. eToro's innovative crypto wallet allows you to store over 120 different cryptocurrencies and offers an easy way to exchange one currency for another. What's more, it's completely free to download and offers many advanced security features and standardisation protocols.
How much do Ripple wallets cost?
Many Ripple wallet providers, such as eToro, do not charge anything to use their crypto wallet. However, if you opt for a hardware wallet, you will have to pay a one-off cost to purchase the physical device.
Are Ripple wallets safe?
No wallet is 100% safe – that would be theoretically impossible. However, the best Ripple wallets ensure they are as close to 100% security as possible by employing tactics such as two-factor authentication, standardisation protocols, open-source platforms, and more.
What's the difference between a hot and cold Ripple wallet?
A 'hot' Ripple wallet is connected to the internet, allowing the user to transfer Ripple and use their holdings to make purchases. A 'cold' Ripple wallet is not connected to the internet. However, they are slightly more impractical, and they are theoretically safer as there is a reduced risk of hacking and unauthorised access.
How do I deposit money into a Ripple wallet?
The most common way to deposit into your Ripple wallet is by transferring your holdings over from your chosen broker or crypto exchange. This is very simple and safe to do using your public key/wallet address and usually arrives in your wallet within an hour.