How to Buy MANA South Africa – Beginner's Guide
MANA is the name of the crypto token that powers one of the first decentralized virtual platforms in the world – Decentraland. With the metaverse becoming an increasingly mainstream topic of discussion – partially amid Facebook's decision to bet on the development of this space – this crypto token is becoming very popular among investors and, in this article, we show you how you can buy MANA coin if you live in South Africa.
Key points on MANA
MANA is an ER20 crypto token that's used to settle transactions within Decentraland's virtual ecosystem.
It can either be spent, burned, or exchange into LAND – an NFT that also powers the Decentraland network and that gives users ownership over a land parcel within its metaverse.
 The MANA crypto price surged 320% to finish October at around $2.9 per coin. In November, the price surged to an all-time high of around $5 per coin but it has dropped to around $2.7 in the past few days.
The circulating supply for MANA crypto currently stands at 1.82 billion tokens while the total supply for MANA coin is estimated at 2.19 billion.
How to Buy MANA – Quick Steps
If you have read about MANA already and feel ready to pull the trigger to buy your first MANA coins here's a quick step-by-step guide to complete your purchase with our preferred crypto broker – Libertex.
1. Open an account with Libertex – An account with Libertex, our recommended broker to buy MANA coin, can be opened by clicking the "Open an account" orange button located at the upper right corner of the official website. Some basic information will be required by this provider including your first and last name, country of residency, phone, e-mail, and a password to complete the registration of your new account.
2. Upload ID – Once you have provided your personal information, you will be prompted to verify your identity by submitting a photo of your national identity card (front and back) along with proof of residence.
3. Deposit – After your identity is verified, you should be able to make your first deposit on your brand new Libertex brokerage account. You use multiple payment methods to buy MANA coin in South Africa with Libertex including credit/debit cards, various electronic wallets, and even wire transfers.
4. Buy MANA Coin – To buy MANA coin with Libertex just click on the Trade button located on the left panel of the trading interface and type "MANA" on the search box to locate the token. After that, you can click on the "buy" price to complete your purchase.
75.3% of retail investor accounts lose money when trading CFDs with this provider.
Step 1 : Choose a Cryptocurrency Broker
1. Libertex – Top Crypto CFD Broker with Zero Spreads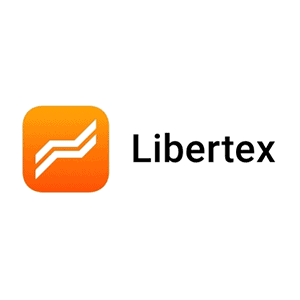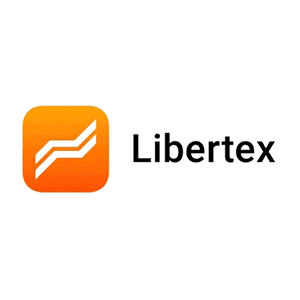 Previously known as Forex Club, Libertex is a brokerage firm that allows traders to transact with cryptocurrencies via contracts for difference (CFDs), currently supporting over 50 different crypto assets including fiat and crypto crosses.
The low minimum deposit of $10 required to open an account with this provider makes it a top choice to buy Mana coin in South Africa while the ample list of supported instruments for other asset classes such as stocks, indexes, and commodities make it a great choice for traders who would like to keep their choices open.
Libertex has developed a proprietary web-based and mobile cryptocurrency trading platform available for both iOS and Android devices. Moreover, traders can also opt to operate by using MetaTrader 4 or 5.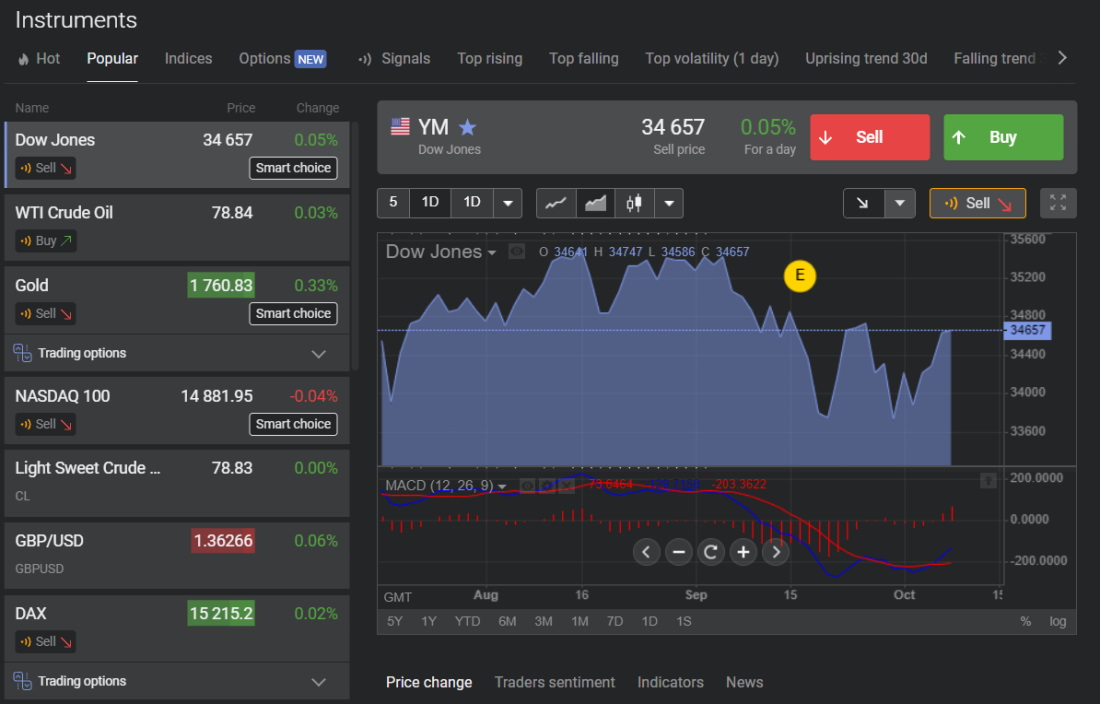 Deposits with Libertex can be made using multiple payment methods including credit and debit cards, electronic wallets like Paysafe, PayPal, and Trustly, or via wire transfer.
The company is based in Cyprus and it is regulated and licensed by the Cyprus Securities and Exchange Commission (CySEC).
Pros
The firm is regulated by the CySEC.
Other tokens aside from MANA crypto can also be traded with this provider.
Other asset classes are also accessible such as stocks, commodities, and indexes via CFDs.
Deposits can be made by using multiple methods including PayPal, Skrill, and Trustly.
MetaTrader 4 and 5 are supported.
A mobile trading app is available for iOS and Android devices.
Cons
Cryptocurrencies can only be traded through contracts per difference (CFD), not directly.
75.3% of retail investor accounts lose money when trading CFDs with this provider.
Step 2 : Research MANA
What is MANA?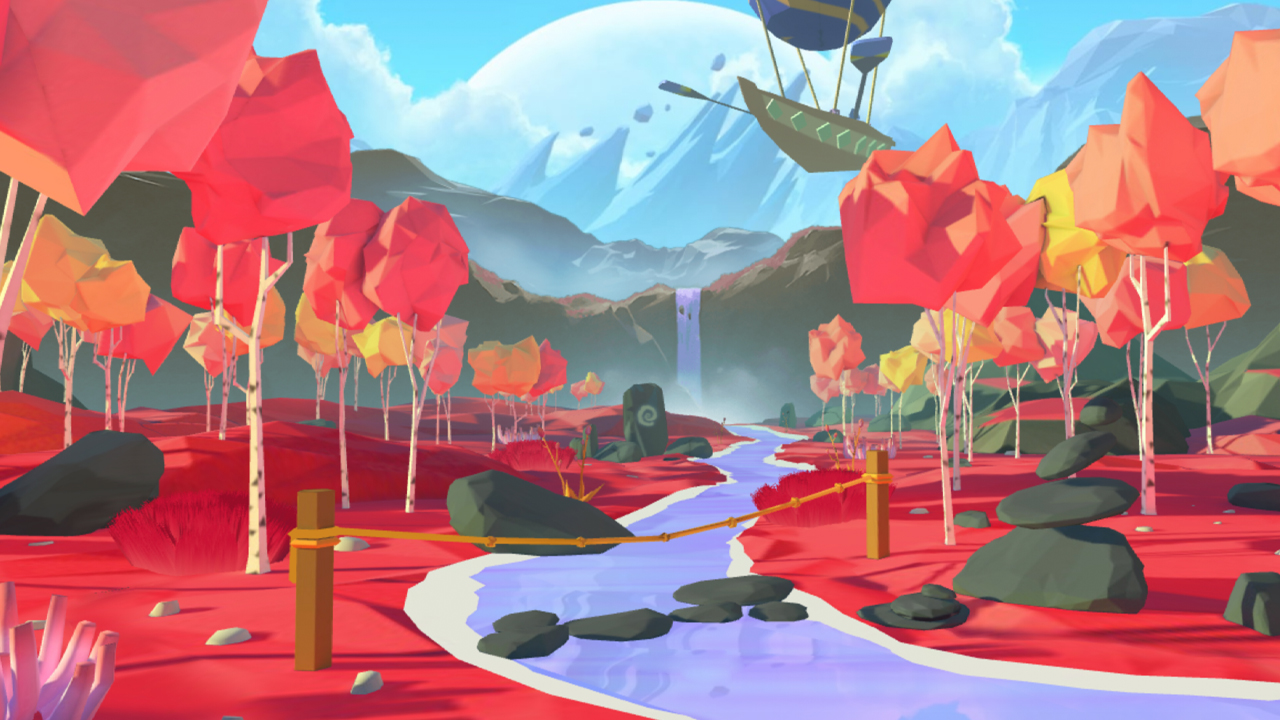 MANA is the name of the ER20 crypto token that is used to settle transactions within Decentraland's virtual ecosystem. This token can either be spent, burned, or exchange into LAND – a non-fungible token (NFT) that also powers the Decentraland network and that gives users ownership over a land parcel within its metaverse.
Decentraland was officially launched in 2017 via an initial coin offering (ICO) in which the developing team raised $24 million. The token has grown to become the 41st largest asset within the crypto ecosystem according to data from CoinMarketCap, with its fully diluted market capitalization currently standing at $6 billion.
The project's founders are Ariel Meilich, a former venture capitalist from Silicon Valley, and Esteban Ordano – the project's tech lead. Ordano has prior experience in the crypto world after working as an engineer for BitPay and he also holds an advisory role with the Matic Network.
The total supply for MANA coin was initially established at 2.8 billion tokens but the project has progressively burned around 27% of that total, leaving the total supply at approximately 2.2 billion.
Meanwhile, only 90,601 parcels of LAND exist in the Decentraland ecosystem. According to Decentraland's whitepaper, 1000 MANA crypto correspond to 1 LAND. Therefore, as demand for LAND parcels rises, the price of MANA should increase too.
MANA Key Features
Here are some of the things that make Decentraland stand out from other crypto and metaverse projects.
A Decentralized Virtual Ecosystem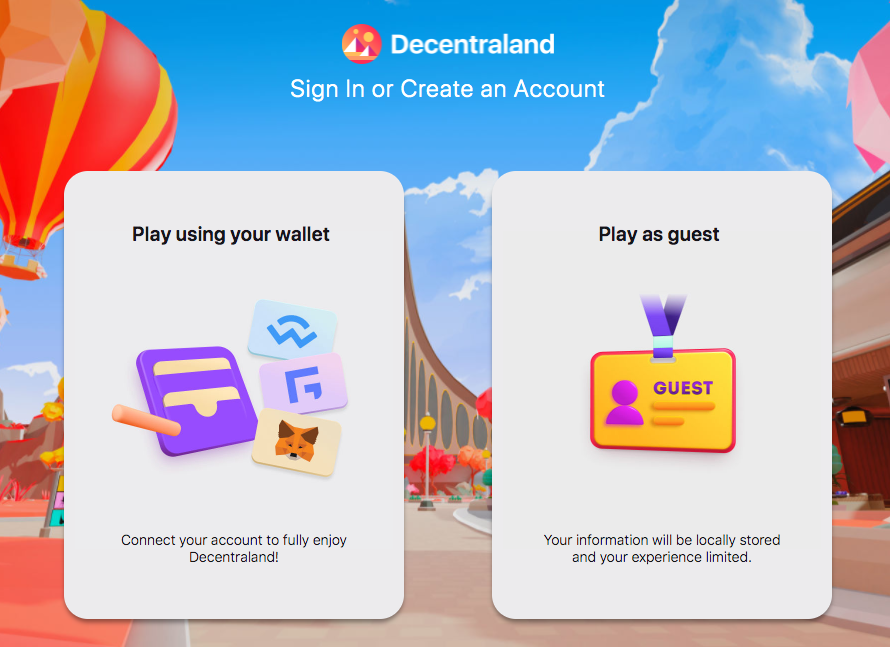 Much has been argued lately about the monopolistic role that certain corporations are taking when it comes to the marketplaces and ecosystems that currently power our digital world. Two clear examples of this would be Apple (AAPL) with its App Store and Google with its Play Store.
The fact that these marketplaces are centralized limits the freedom that developers have to produce content and applications as there are some elevated costs associated with selling their services through these ecosystems while rules are written by a centralized entity instead of following the "laissez-faire" principle – one of the pinnacles of a modern capitalistic society.
In this regard, Decentraland proposes a unique model that involves a decentralized network owned by and for its users where designers and developers can build whatever they want. The market will ultimately decide what is successful and what is not and compensation will be much more transparent and democratically distributed – with most of the proceeds going to those who have put their effort and time into developing the content that users will ultimately enjoy.
LAND –  Owning the metaverse
The LAND token is an NFT that gives the holder ownership over a parcel of 16m x 16 m (52ft x 52 ft) located within the Decentraland metaverse. This token can be bought, sold, and transferred while the holder possesses the right to develop whatever he/she wants on his territory.
There is also the possibility of renting some of that space to advertisers or third-party developers who will lease the space to develop their own micro experiences.
Running on a stable and secure blockchain
MANA is a layer-2 token, which means that Decentraland is powered by another blockchain – in this case, Ethereum (ETH). This means that the smart contract that powers the network has been and continues to be validated by the Ethereum network, which is a robust blockchain that should provide the stability that a young project like Decentraland requires.
Decentralized Autonomous Organization (DAO) for Content Servers
Since a lot of content will be deployed to build this metaverse, MANA will need a lot of storage to power its ecosystem. The solution to this was to introduce a Content Distribution Layer powered by the BitTorrent and Kademlia DHT networks.
Every time a user accesses a certain experience, the objects and items required to give life to that particular space will be downloaded from this decentralized network of servers. Moreover, the whole experience is powered by a P2P system where the server bootstraps the connection.
At the moment, the servers that are powering this layer are doing so without receiving any kind of compensation. However, in the future, Decentraland plans to compensate them via certain protocols like Filecoin.
There are two tools that developers and designers can use to build their games and experiences. The first is the Builder tool, which is a drag-and-drop visual design tool that includes a library of thousands of pre-designed items. Meanwhile, developers can also import 3D models to incorporate new tools and they can mint them on the blockchain as NFTs if they would like to claim ownership over their designs.
Meanwhile, Decentraland has also created a software development kit – also known as SDK – that developers can use to build experiences by using advanced coding in case the drag and drop tool doesn't make the cut.
Is MANA a Good Buy?
Decentraland is one of the few blockchain-based projects that seeks to develop the so-called metaverse. The tokenomics of the project are fairly attractive, especially the scarcity factor attached to the ecosystem's LAND and the relationship between this non-fungible token and the value of the primary token – MANA.
After the pandemic, the rate at which the world is moving toward the digital realm has accelerated and solutions like Decentraland MANA may play an important role in shaping this new virtual ecosystem on which people will probably spend more and more time – especially once more advanced hardware such as virtual and augmented reality devices are launched.
The fact that Decentraland is a decentralized project makes it even more appealing as users are increasingly migrating to solutions that are not controlled by a for-profit entity as that often involves the exploitation of their data.
All things considered, Decentraland is an interesting project to keep an eye on. For traders, it will be important to keep track of the most relevant MANA crypto news to spot potential catalysts that can fuel a rally such as increasing demand for its LAND parcels and rapid user base growth.
75.3% of retail investor accounts lose money when trading CFDs with this provider.
MANA Price History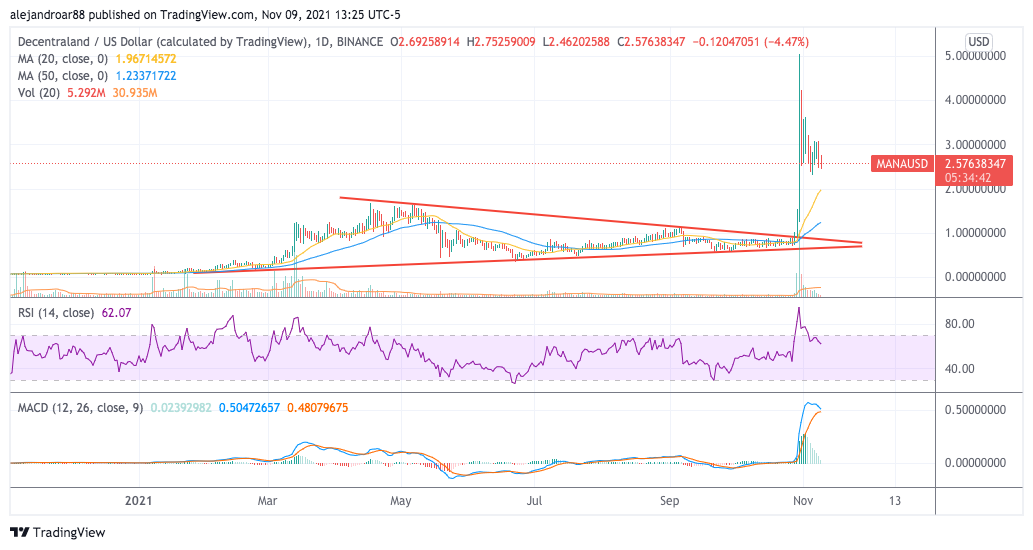 Like many other crypto tokens, the MANA crypto price started to surge in 2021 as millions of investors started to get familiar with the blockchain ecosystem and the many projects that have been and are being developed on it.
However, the price had been in consolidation mode until October 2021 as the metaverse is still in the earliest stages of its development.
In this particular month, Facebook (FB) announced that it changed its name to "Meta" as part of an ongoing strategy from the firm to spearhead the development of a virtual ecosystem. Moreover, other prominent firms including Microsoft (MSFT) and NVIDIA (NVDA) have set their foot in this growing segment of the tech market and that shows that momentum for these projects is accelerating.
As a result, the MANA crypto price surged 320% to finish the month at around $2.9 per coin. Meanwhile, in November, the price surged to an all-time high of around $5 per coin but it has dropped to around $2.7 in the past few days.
MANA Crypto Price Prediction
The strong break above the symmetrical triangle shown in the chart above shows that the trend has changed for MANA crypto and that may justify a bullish MANA coin price prediction.
Even though the price has slid from its November all-time high of $5 per token, this may have just been a temporary pause in the uptrend that the coin may continue to experience in the future if interest toward the metaverse continues to pick up steam.
The project's market capitalization of $6 billion seems particularly conservative for a network that displays robust functioning and tokenomics and whose adoption by crypto enthusiasts has been increasing lately.
To put this figure into context, the earliest estimates of how much the metaverse might be worth are forecasting total revenues of around $80 billion produced by this ecosystem by 2025.
These estimates seem particularly conservative based on how much social media is worth at the moment, with Facebook alone – arguably the largest and most successful social media company – currently being valued at $950 billion.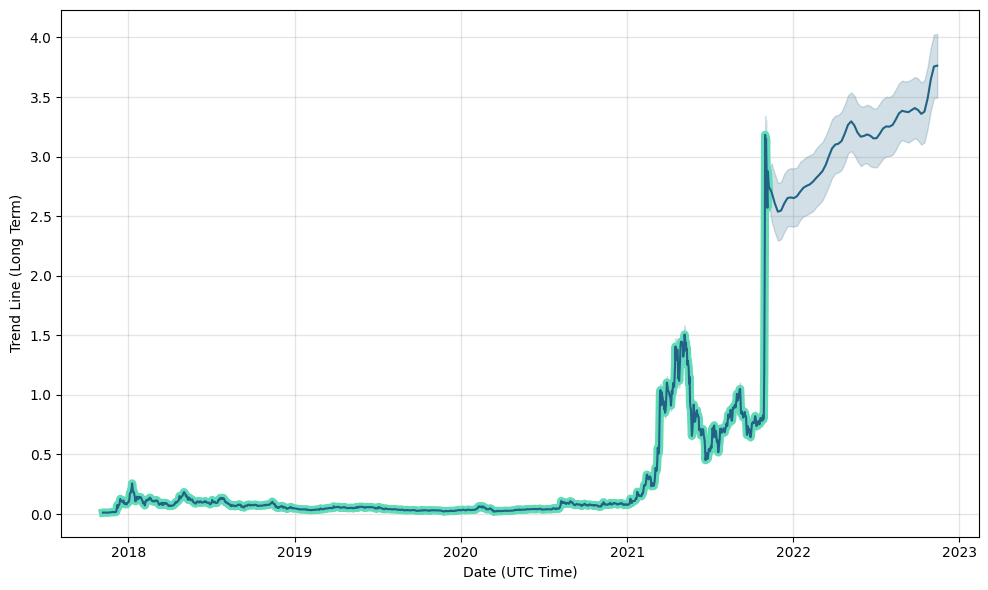 Meanwhile, an algorithm-based Decentraland price prediction from Wallet Investor indicates that the price of MANA crypto should rise the next year, possibly reaching a MANA crypto price of $4 per coin by the end of 2022. This would result in a 49% gain.
MANA Market Cap
As per data from CoinMarketCap, the current market capitalization of MANA crypto stands at $4.93 billion based on the token's current circulating supply. Meanwhile, on a fully diluted basis, the market capitalization goes up to $5.96 billion.
The circulating supply for MANA crypto currently stands at 1.82 billion tokens while the total supply for MANA coin is estimated at 2.19 billion.
Step 3 – Choose Your Payment Method
Investors located in South Africa can buy MANA coin using different payment methods. Here's a quick look at how you can buy Decentraland crypto by using PayPal, credit and debit cards and Bitcoin (BTC).
Buy MANA with PayPal
The best alternative to buy Decentraland coin in South Africa using PayPal is to sign up with Libertex, one of the brokers we mentioned earlier, as they do not charge any fees for depositing money using this method and the funds are credited instantly to your account.
PayPal is the world's largest digital payment processing platform. This provider allows you to use multiple different payment forms to fund your account including a debit or credit card, balance received from other PayPal accounts, and, in some countries, deposits made from a bank account directly.
Buy MANA Crypto with Debit/Credit Card
Libertex offers the possibility of depositing money into your trading account by using a credit or debit card. With both of these brokers, there are no extra charges for using this payment method and funds are credited instantly into the account.
At the moment, Libertex accepts Visa and MasterCard-issued cards.
Buy Mana Crypto with Bitcoin
One way to buy MANA coin by using Bitcoin is to use the services of Neteller. This payment platform offers the possibility of buying and holding Bitcoin within their wallet. Therefore, you could use your Neteller crypto wallet to deposit money with Lbertex they currently support deposits made with this provider.
Neteller is one of the world's largest e-wallets, currently offering services for customers in over 200 countries including South Africa. The company is owned by the Paysafe Group and, along with cryptocurrencies, it also supports digital payments made using debit and credit cards and balances sent between Neteller's accounts.
Step 4: Buy MANA crypto
Here's a step-by-step guide on how you can buy Decentraland coin for the first time if you live in South Africa using our preferred broker – Libertex.
Step 1 : Open an account with Libertex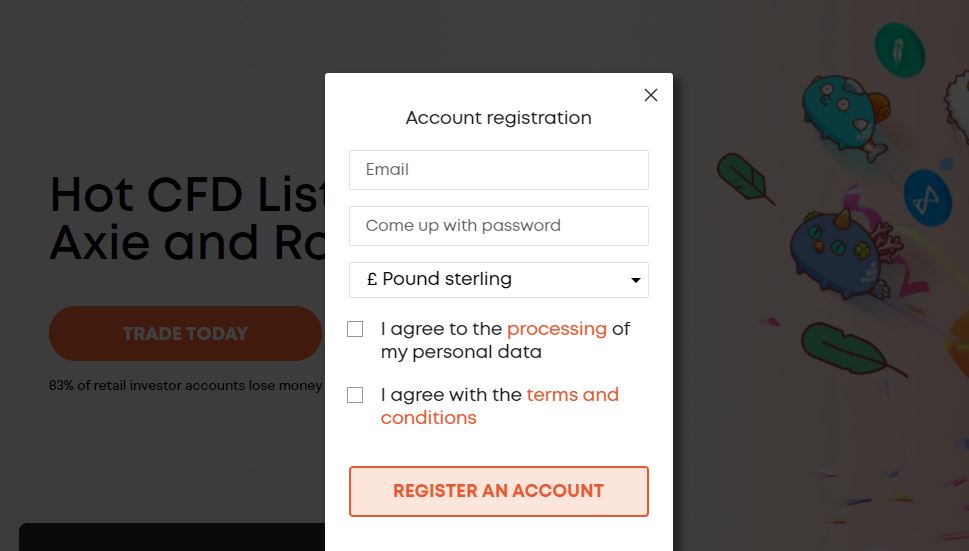 Go to the Libertex website and click on the "Open an account" button located at the upper right corner of the site. You will be prompted to provide some personal information to complete your registration including your name, e-mail, phone, and a password to access your account.
Step 2 : Upload the required documents
Once you finish the sign-up process, you will be immediately redirected to the trading platform. Click on the icon with your initials that is located at the upper right corner of the interface.
There you will find the "KYC" option. Click on that and you will be directed to the module on which you can upload a valid ID and a proof of residence document to activate your account. You will also be able to upload a credit or debit card in case you plan to deposit money using this method and the source of funds documents required to comply with Libertex's KYC protocols.
Step 3 : Deposit Funds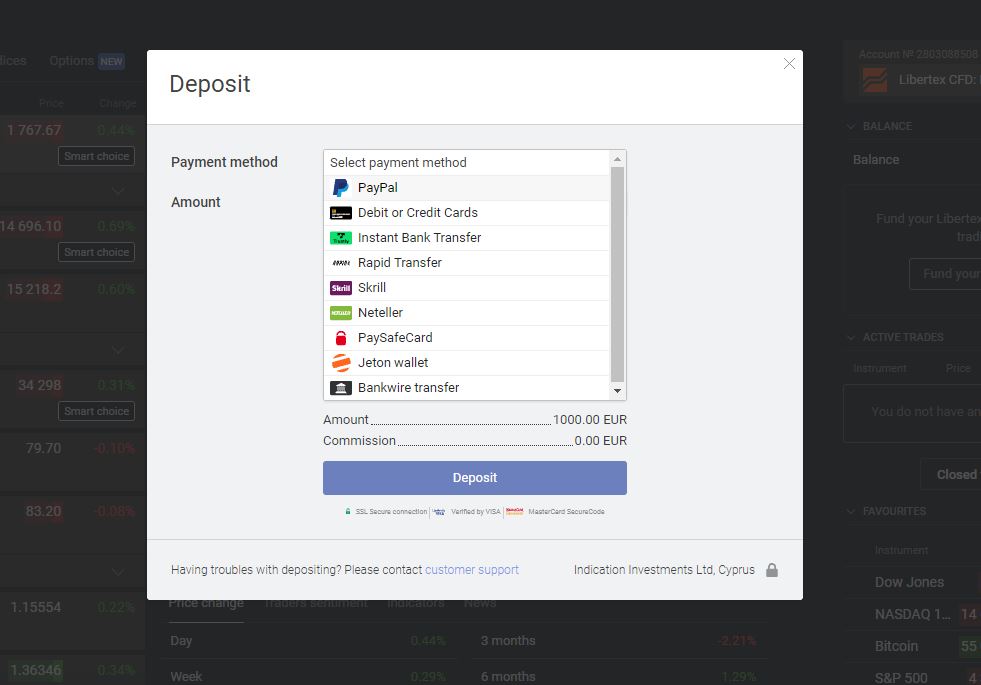 The Libertex team will typically validate your ID in 24 hours or less and then you will be able to deposit money by using any of the payment methods listed in the picture. Deposits made with credit and debit cards or wire transfers are not subject to any deposit fees. The first two are credited instantly. However, deposits made with an electronic wallet may generate a fee or a commission but they are also cleared instantly.
Step 4 : Buy MANA coin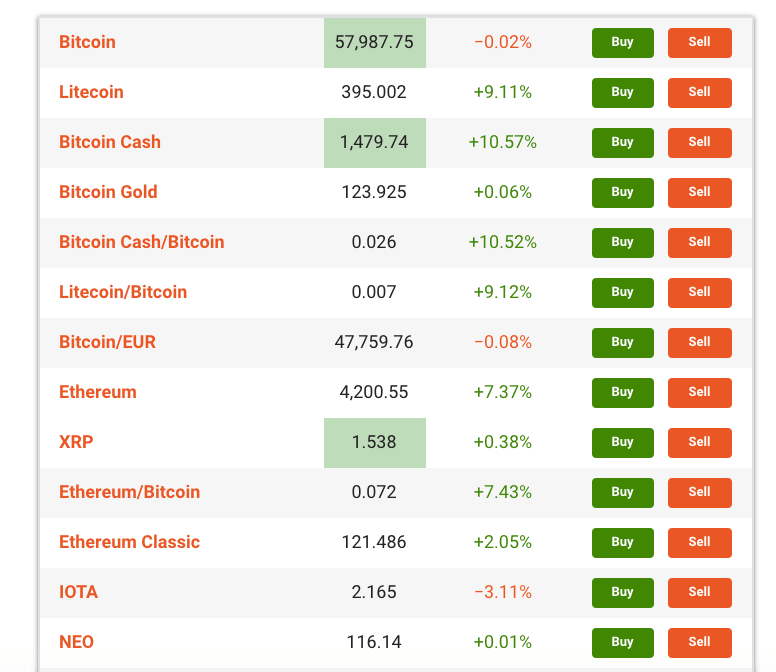 Go to the "Buy" module by clicking the first button located at the left panel of the interface to browse through the different instruments supported by Libertex. Once there, type the word "MANA", which is the ticker symbol of the Decentraland coin. You can click on the price that is right below the "Buy" column to purchase your first MANA coins.
Libertex – Best Broker to Buy MANA Coin CFDs
Decentraland has emerged as a strong player in the up-and-coming metaverse industry with the added benefit that this is a decentralized project in which different people and corporations will own the space on which games and experiences will be designed and built in the future.
If you believe the metaverse will play a key role in shaping our society and interactions in the next few years, the price tag of this project – around $6 billion on a fully diluted basis – represents only a tiny fraction of what this market could be worth in the following years.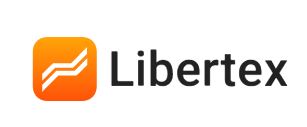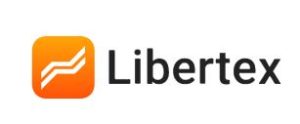 75.3% of retail investor accounts lose money when trading CFDs with this provider.
Frequently Asked Questions on MANA Crypto
What is MANA crypto worth?
How do you make money on Decentraland?