Coinbase Review South Africa 2021 – Fees, Coins & Safety Revealed
If you're looking to buy cryptocurrency online from the comfort of your home – you might be considering Coinbase. Although this crypto-asset broker is super popular – it's important that you assess whether or not the platform is right for you before proceeding.
In this Coinbase Review South Africa – we cover everything there is to know about the broker. This includes fees, supported digital currencies, regulation, payments, and more.
What is Coinbase?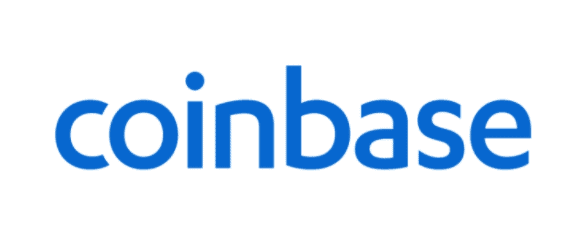 Coinbase is primarily an online cryptocurrency broker – meaning that the platform allows you to buy and sell a range of digital coins. This includes dozens of crypto-assets, covering the likes of Bitcoin, Ripple, EOS, Ethereum, and more.
The main attraction with Coinbase is that the platform is super easy to use. Even if you have never purchased digital currencies before, you should have no issues navigating your way around the Coinbase website.
Launched way back in 2012 – Coinbase is one of the most established Bitcoin exchanges in the industry. It has since amassed a client base of over 35 million users and as of April 2021 – is now a public stock listed on the NASDAQ. Our Coinbase review South Africa found that the process of buying cryptocurrencies on the platform is simple – as you can use a debit card or bank transfer.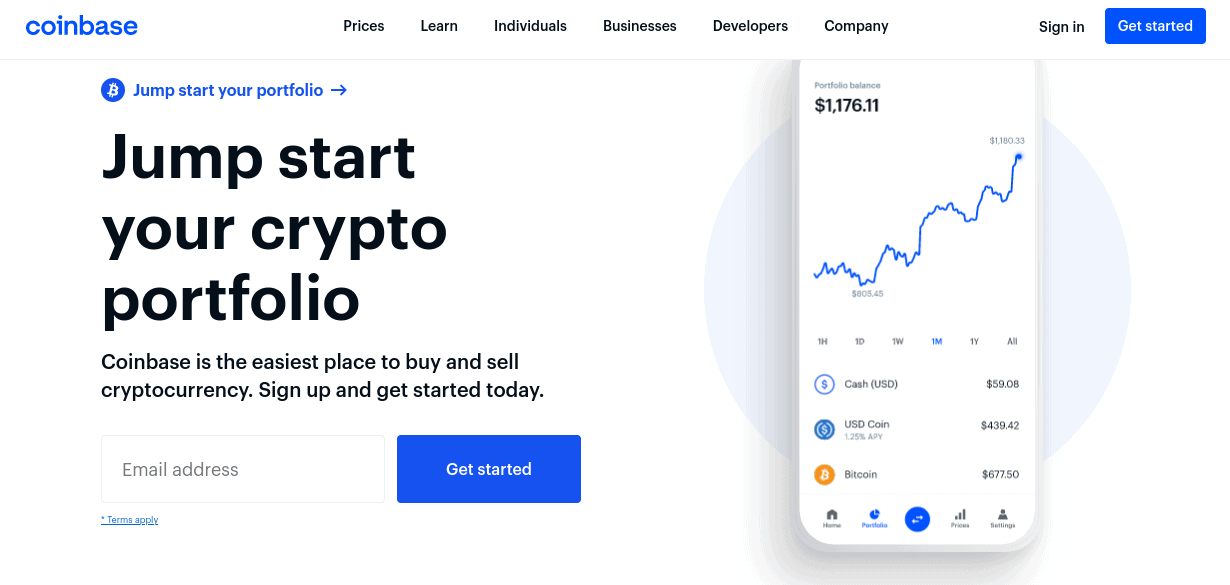 The broker is heavily regulated – which includes a wave of licenses from US financial bodies. In addition to traditional brokerage serves, the platform also offers crypto trading facilities via Coinbase Pro. This is more suited for those of you that wish to engage in short-term cryptocurrency trading.
Coinbase also offers a number of additional products and services – which is inclusive of a fully-fledged cryptocurrency wallet, know as one of the best ripple wallets available. This can be downloaded onto your iOS or Android phone via a mobile app. You can also apply for a Coinbase debit card – which allows you to easily spend your cryptocurrency holdings in the real world – as it is backed by Visa.
Coinbase Pro
In what the provider calls a 'Digital Asset Exchange' – Coinbase Pro is a subsidiary of the broker's main website. The Coinbase Pro website is arguably more suited for those that wish to engage in cryptocurrency day trading or swing trading. This is because the platform comes jam-packed with advanced tools and features that the average trader might find somewhat intimidating.
In terms of supported markets, this includes a good selection of crypto-to-fiat and crypto-to-crypto pairs. The former refers to a digital asset pair that contains one fiat currency and one cryptocurrency. Most pairs contain the US dollar – such as BTC/USD or ETH/USD.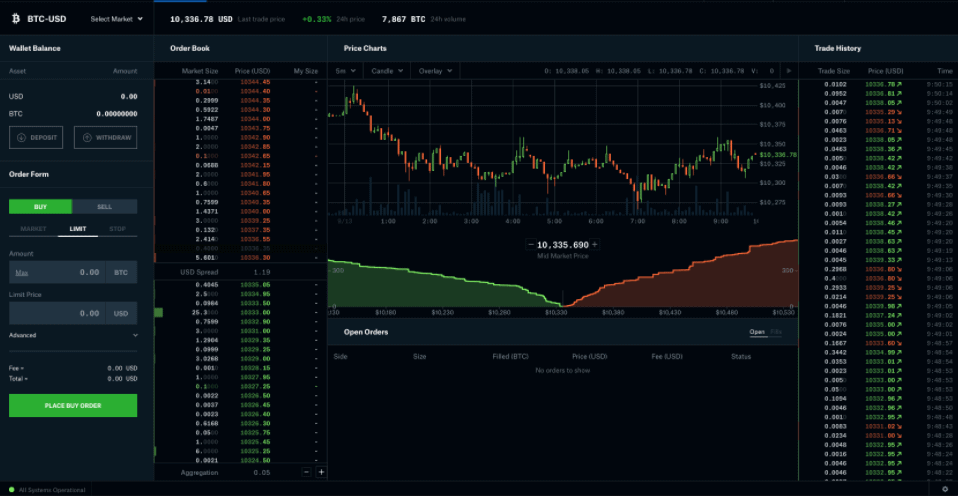 However, there are also crypto-to-fiat pairs that are priced in British pounds and euros. In terms of crypto-to-crypto pairs, this will see you trade the exchange rate between two competing digital currencies. Supported pairs on the Coinbase Pro website include ETC/BTC, LINK/BTC, BAT/ETH, and many others.
Supported Coins
Our Coinbase review South Africa found that the broker offers dozens of digital currencies that can be purchase directly from the Coinbase website.
For a full breakdown – check out the list below.
1INCH – 1Inch
AAVE – Aave
ADA – Cardano 
ALGO – Algorand
ANKR – Ankr
ATOM – Cosmos
BAL – Balancer
BAND – Band
BAT – Basic Attention Token 
BCH – Bitcoin Cash 
BNT – Bancor 
BSV – Bitcoin SV
BTC – Bitcoin 
Celo – Celo
COMP – Compound 
CRV – Curve
CVC – Civic 
DAI – Dai 
DASH – Dash 
DNT – district0x
ENJ – Enjin
EOS – EOS 
ETC – Ethereum Classic 
ETH – Ethereum 
FORTH – Ampleforth 
FIL – Filecoin 
GRT – The Graph 
GNT – Golem 
KNC – Kyber 
LINK – Chainlink 
LOOM – Loom 
LRC – Loopring
LTC –  Litecoin
MANA – Decentraland
MATIC – Polygon
MKR – Maker 
NMR – Numeraire
NKN – New Kind of Network
NU – NuCypher
OGN – Origin Protocol
OMG – OMG Network
OXT – Orchid 
REN – Ren 
REP – Augur 
SUSHI – SushiSwap
SKL – SKALE
SNX – Synthetix
STORJ – Storj
USDC – USD Coin
USDT – Tether 
UMA – Universal Market Access 
UNI – Uniswap 
WBTC – Wrapped Bitcoin 
XLM – Stellar Lumens 
XRP – Ripple 
XTZ – Tezos 
YFI – Yearn.finance
ZEC – Zcash
ZRX – 0x
As you can see from the above list of supported crypto-assets, Coinbase covers a good blend of large-cap and small-cap coins. This is ideal if you are looking to build a diversified portfolio of cryptocurrencies.
Coinbase Fees
There is much to like about the Coinbase platform – especially when it comes to ease of use and supported digital currencies. However, our Coinbase review South Africa found that the broker really falls behind when it comes to pricing. In fact, we found that Coinbase is one of the most expensive cryptocurrency brokers in South Africa.

Fees will vary depending on what you are looking to achieve on the Coinbase website, so we have broken down the main charges to be aware of below.
Deposit Fees
The largest fee that you will encounter when using the Coinbase website, is when you buy Bitcoin or any other digital currencies with your South African debit card. This is important to highlight – as buying crypto with a debit card is by far the most convenient way of entering the market for the first time.
To do with via the Coinbase platform – you will be charged a transaction fee of 3.99% – which is huge.
For example, let's suppose that you were to buy 7,000 rands worth of Ethereum with your Visa card.
This would result in a fee of 279.30 rands.
As such, you would actually be getting 6,720.70 rands worth of Ethereum – even though you were charged 7,000 brands.
In comparison, regulated broker Avatrade allows you to deposit funds free of charge. This is considerably cheaper than Coinbase. In fact, as we cover in a bit more detail later – Avatrade also supports various e-wallets, which Coinbase doesn't offer to South African residents.
Trading Commission
Much like the deposit fee charged by the broker, our Coinbase review South Africa also found that the platform is expensive when it comes to trading commissions. In fact, this stands at a whopping 1.49% of the purchase or sale amount. Take note, if you purchase cryptocurrency with a debit card – the 1.49% commission is built into the 3.99% deposit fee.
But, if you already have funds on the exchange and decide to make a purchase or you want to cash out some of the coins you already hold – then the 1.49% commission comes into play.
Let's look at a quick example of how this works in practice:
You have 10,000 rands in your Coinbase account
You decide to use the full amount to buy Cardano
This means that you will pay a purchase commission of 149 rands
You hold your Cardano tokens for several months – and the investment is now worth 30,000 rands
You decide to cash out – so again you pay a 1.49% commission, which amounts to 447 rands
All in all – you paid Coinbase 596 rands in commission
It is important to note that had you completed the above transaction with Avatrade, you would have paid 0 rands in commission. This is because Avatrade allows you to buy, sell, and trade digital currencies on a commission-free basis.
Cryptocurrency Conversions
Our Coinbase review South Africa allows you to make direct cryptocurrency conversions. This means that you can instantly convert one digital currency to another. For example, you might decide to exchange Ripple into Bitcoin Cash. Although Coinbase makes the point that this allows you to achieve a direct conversion through a single trade – fees are still extortionate.
In fact, this will average a spread of 2%. This means that you won't see the fee outlined in your account. Rather, the spread is essentially a 'mark-up' between the current spot price of the pair you are converting and the price that Coinbase executes the trade at. Nevertheless, this is still a fee that needs to be factored in.
Coinbase Pro
If you decide to use Coinbase Pro to trade cryptocurrency pairs – then an alternative pricing structure comes into play. As you can see from the table below, commissions are more competitive than the standard Coinbase website. For example, instead of paying 1.49% as a trading fee, Coinbase Pro charges 0.50% for monthly volumes of less than $10,000.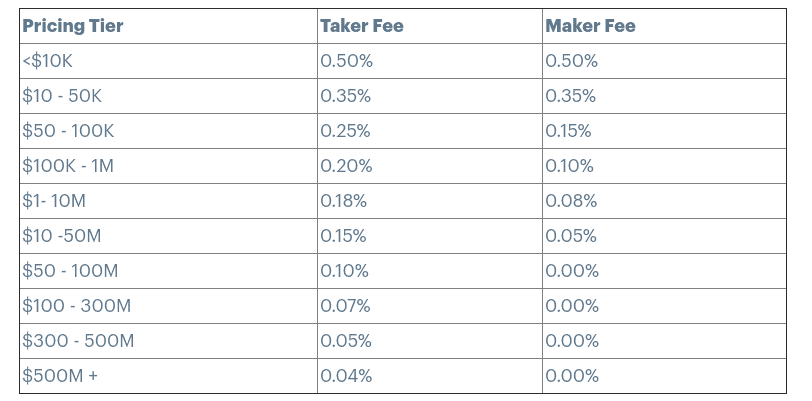 However, we should once again make the point that this is really expensive when you look at what other Bitcoin trading platforms are charging. For example, the likes of Avatrade and Capital.com each allow you to day trade cryptocurrencies on a 0% commission basis.
As such, if you're a keen crypto day trader or swing trader, the fees charged by Coinbase Pro will make the process financially unviable.
Coinbase Buying Limits
Coinbase doesn't stipulate its buying limits for South African traders – but it is fair to assume that this will likely mirror the restrictions put in place for US users. With that said, limits will vary depending on a number of different factors. For example, the deposit limits on bank account transfers are much higher than on debit cards.
Plus, your limits will also be determined by your account tier. To increase your account tier to the next level, you will need to go through additional KYC (Know Your Customer) steps. The easiest way to see what your Coinbase buying limits are is to sign in to your account.
Coinbase Wallet
If you want to use Coinbase to buy cryptocurrencies online – then you also need to think about storage. After all, crypto assets are stored in digital wallets. Our Coinbase review South Africa found that you have three options in that respect – which we elaborate on in more detail below.
Web Wallet
Perhaps the easiest way to store your digital currencies is via the Coinbase web wallet. This means that you can access your funds and make transfers without needing to download any software.
Instead, it's simply a case of logging into your Coinbase account and completing your transaction. Although this is the most convenient storage option on the table, it is important to note that you will be using a 'custodial' wallet. In simple terms, this means that your private keys are held by a third party – in this case, Coinbase.
As such, if the worst happened and the Coinbase server was hacked, your funds are at risk. With that said, Coinbase does offer a number of safeguards and security protocols to prevent this from happening – which we cover in more detail later.
Coinbase Mobile Wallet
The other option you have is to download the Coinbase mobile wallet – which is available on iOS and Android devices. Unlike its web-wallet counterpart, this is a 'non-custodial wallet. As such, you, and only you, have access to your private keys.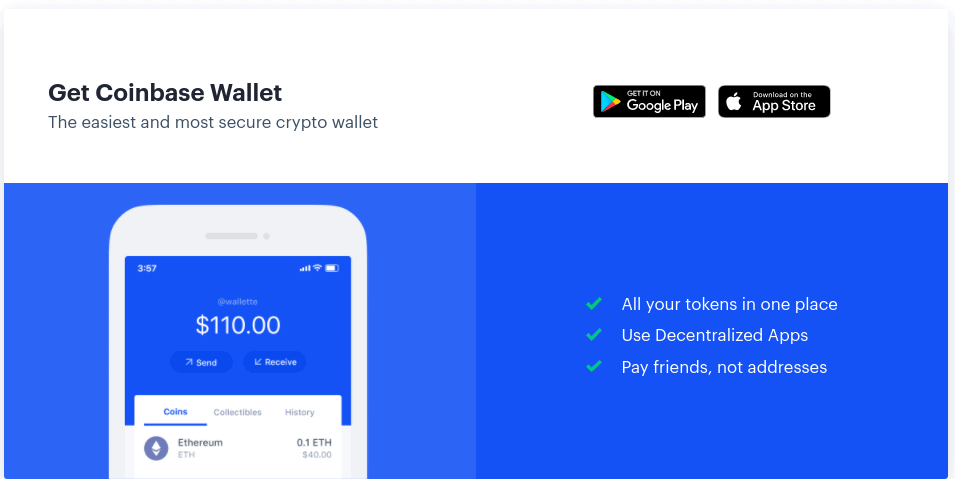 On the one hand, this does mean that you retain full control over your crypto assets at all times. However, this in itself does present its own risks. Crucially, if you were to lose your private keys – Coinbase would not be able to help you regain access. Instead, it's likely that your wallet funds would essentially be lost forever.
Withdraw to Private Wallet
Our Coinbase review 2021 found that the third option that you have when it comes to storage, is to withdraw your digital currencies to a private wallet. This might be in the form of a mobile, desktop, or even hardware wallet of your choosing. All you need to do is log into your Coinbase account, paste in the address of your private wallet, and then confirm the transfer.
Coinbase Mobile App
Not to be confused with the Coinbase wallet, the cryptocurrency platform also offers an app that you can connect to your main account. Also available on iOS and Android, the app gives you access to all the features that you will find on the Coinbase website.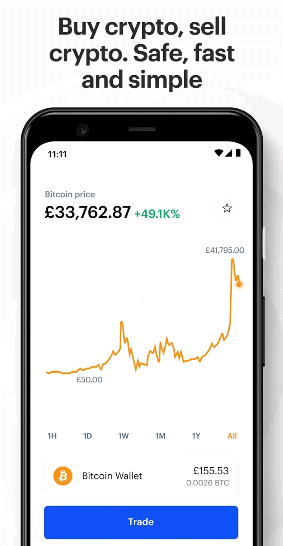 For example, our Coinbase review 2021 found that you can:
Buy cryptocurrency with a debit card
Sell cryptocurrency
Convert one cryptocurrency to another
View your portfolio and the current market value of each coin
Access market insights on supported digital currencies
The app is free to download and much like the main Coinbase website, it very simple to use.
Coinbase User Experience
As we have noted several times throughout this Coinbase review South Africa – one of the main USPs of the platform is that is offers a great user experience. In fact, the broker is often the go-to option in South Africa if you wish to enter the cryptocurrency arena for the first time.

To get started with a purchase, you are guided by Coinbase throughout the process. This is inclusive of opening an account, uploading your ID, and adding a payment method. When it comes to deciding how much cryptocurrency you want to buy, you can enter the value in South African rands.

Then, the 'Amount; box will give you an approximate value in the respective digital currency. The process of viewing your portfolio, converting cryptocurrencies, and withdrawing funds is also simple. If, however, you make your way over to the Coinbase Pro platform, the user experience is much more cumbersome.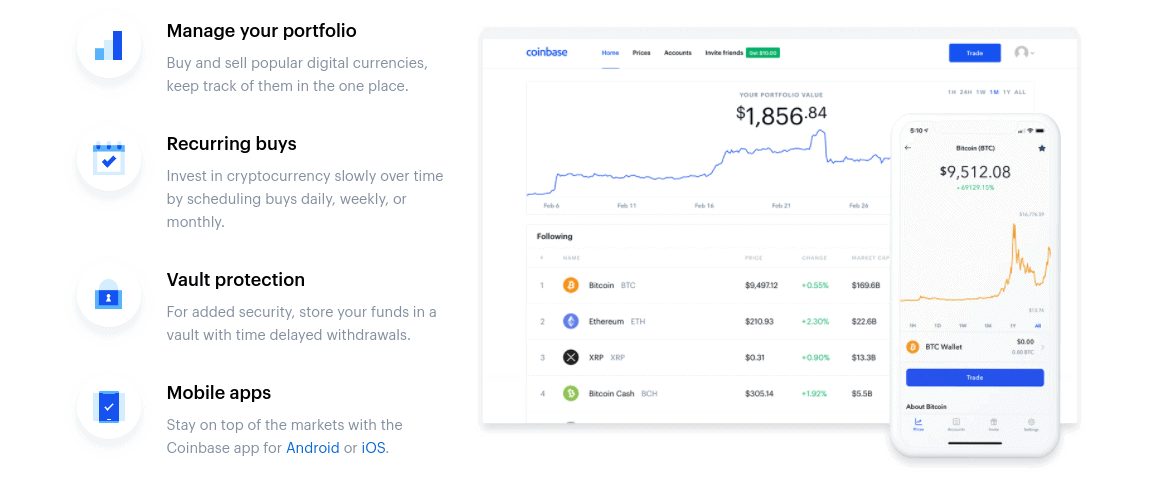 This is because Coinbase Pro is packed with trading tools and features that to the untrained eye – might come across as overly complex. As such, if you seek a simple user experience that is suitable for beginners – you are best to stick with the main Coinbase website.
Coinbase Trading Tools and Features
When it comes to core trading tools – this will depend on whether you are using the main Coinbase website or Coinbase Pro. Naturally, the latter is where you will find the most advanced tools – including comprehensive pricing charts, order types, and volume books.
If, however, you decide to use the main Coinbase platform to buy crypto – then you will only have access to basic tools – such as placing market buy/sell orders. If you want to place more sophisticated positions alongside risk-management tools, like stop-loss and take-profit orders, Coinbase Pro is where you need to go.
Nevertheless, it's worth mentioning the Coinbase debit card – as this is a stand-out feature available to all users of the platform.
Coinbase Debit Card
The Coinbase Card operates much the same as any other debit card – as it is backed by Visa. This means that you can use it to make purchases online and in-store, and even withdraw cash from an ATM. This is an interesting concept – as the debit card is linked to your Coinbase account.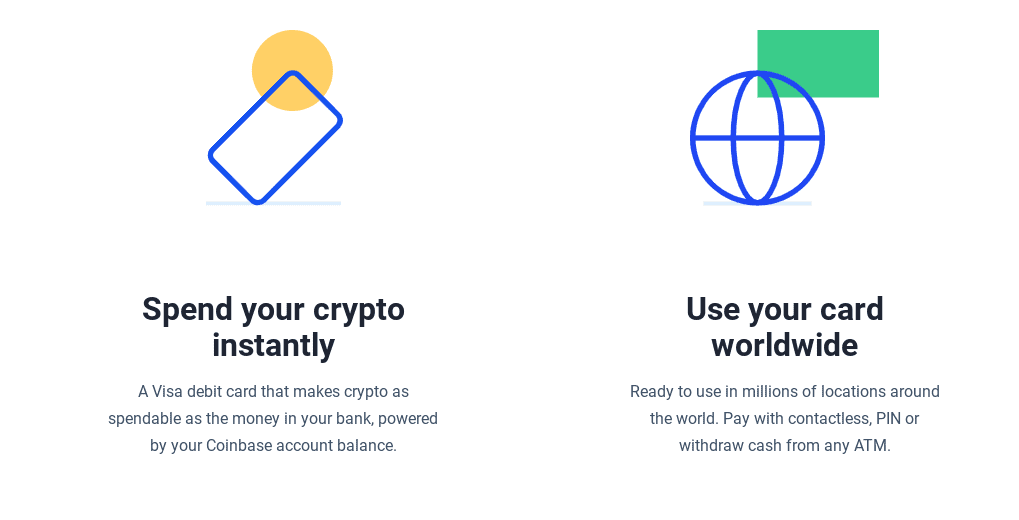 This means that you can have your payment facilitated by cryptocurrencies you are currently holding in your Coinbase wallet. However, much like the fees it charges on deposits and trading commissions, the Coinbase Card can be expensive to use. For example, international transactions cost 3% of the purchase amount.
You can view a full breakdown of what fees apply on your Coinbase Card by reading your personal Cardholder Agreement.
Coinbase Payments
When it comes to payments, Coinbase makes the process easy. This is because the broker allows you to deposit funds with your debit card. All you need to do is enter your card details, decide how much you wish to deposit, and confirm the transaction. As your account will have been verified when you first signed up, your debit card deposit will be processed instantly.
However, as we covered earlier, this is going to set you back 3,99% of the purchase amount.
Additionally, other than a slow and cumbersome international bank wire, Coinbase doesn't offer any other payment types in South Africa.
This is in stark contrast to Avatrade, which also allows you to deposit funds with an e-wallet such as Skrill and Neteller. You can also buy cryptocurrency with a credit card at Avatrade, which Coinbase no longer supports. Irrespective of which payment type you opt for, Avatrade does not charge a deposit fee. In comparison to the 3.99% charged by Coinbase – this offers great value.
Coinbase Minimum Deposit
On the one hand, it is notable that there is no minimum deposit on the Coinbase website. This is great if you are new to digital currencies and want to start off with small amounts.
However, you do need to be mindful of transaction fees – as small trades will cost even more than the previously discussed 1.49% commission.
For example, if you decide to sell less than $10 (about 145 rands) worth of crypto – you will pay a flat fee of $0.99 (about 14 rands). Although this doesn't sound like a lot – it translates into a variable commission of approximately 10%.
Coinbase Regulation & Licensing
Coinbase isn't regulated in South Africa as it is a US-based brokerage firm. However, this shouldn't concern you – as Coinbase has one of the strongest regulatory standings in the online cryptocurrency arena.
It complies with all laws and regulations surrounding anti-money laundering and client fund segreation – as it is legally authorized to operate in all of the countries that it serves. Coinbase is also registered as a Money Services Business with FinCEN.
Outside of the US, Coinbase (via CB Payments Limited), is authorized and regulated by the UK's Financial Conduct Authority (FCA).
Coinbase Contact and Customer Service
Our Coinbase review South Africa found that the platform falls short in the customer service department. Although you will find a telephone number listed on the website – this is an automated service. This means that you will not be able to actually speak with a live agent.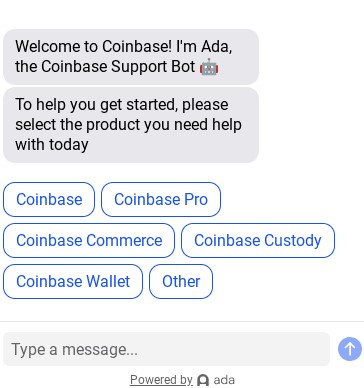 Additionally, you will also find a live chat button on the bottom left-hand side of the website. However, this is an automated bot – so again you will not be able to obtain assistance with a live support agent. As such, the only way you can get help on your account is to raise a support ticket via your account. Response times can and will vary depending on how busy the support team is.
How to Use Coinbase
There are much better options in the cryptocurrency brokerage market (see our Avatrade vs Coinbase comparison in the section below). However, if you do want to proceed with a Coinbase account, follow the step-by-step walkthrough below.
Step 1: Open an Account
You will first need to head over to the Coinbase website and open an account. This will require you to provide your personal information – such as your name, home address, etc. You will also need to provide your mobile number and email address  – both of which need to be verified.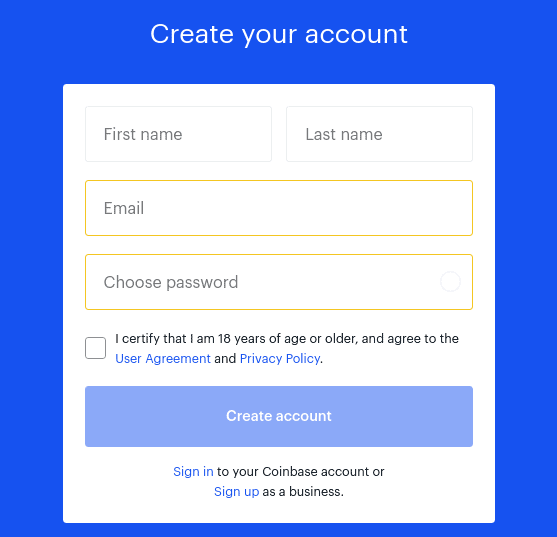 Step 2: Upload ID
As we discussed earlier, Coinbase is heavily regulated so it will need to verify your identity. For this, you will be asked to upload a copy of your passport or driver's license. You are unable to do this via a PDF upload, as Coinbase requires you to take a photo with your webcam.
This can be a frustrating process – as if the quality of the image isn't sufficient, you will be asked to take another picture. If after a few attempts Coinbase still won't accept your document, you might consider downloading the app and taking a picture with your phone's camera.
Step 3: Purchase Cryptocurrency
Once your ID has been verified by Coinbase you can then process to buy cryptocurrency. If you are using a debit card, you can do this directly.
First, select the digital currency that you wish to purchase. Then, enter your debit card details and choose how much you want to buy.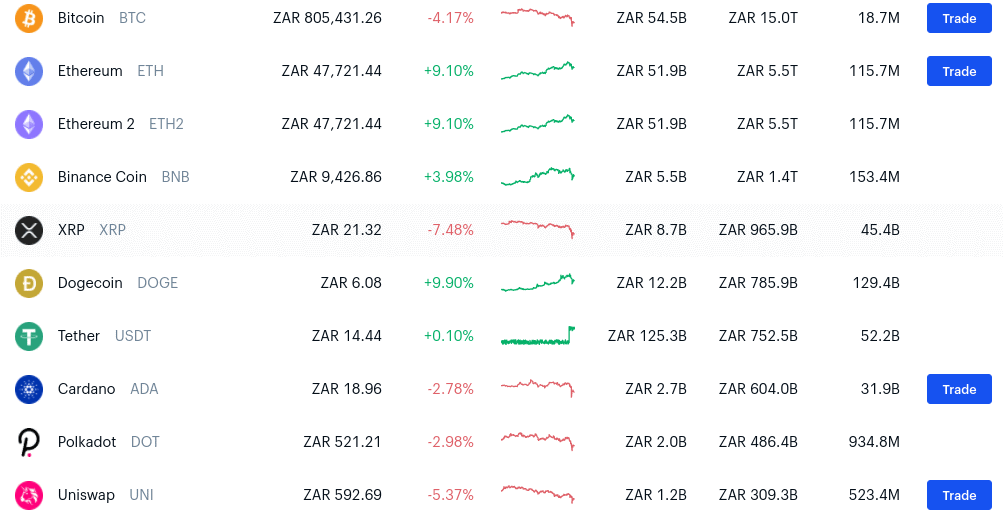 Once you confirm the deposit – the funds will be taken from your card and the digital coins will be added to your Coinbase wallet.
Coinbase vs Avatrade
All in all, our Coinbase review South Africa found that there are several cryptocurrency brokers that offer a much better service. Not only in terms of fees and payments, but customer supported and regulation. At the forefront of this is Avatrade – an online brokerage firm with over 20 million clients.
In comparing the two platforms – the most notable differences are as follows:
Fees
Coinbase will charge you 3.99% to deposit funds with a debit card and 1.49% in trading commission. Avatrade does not charge any deposit fees whatsoever.
Payments
Although Coinbase supports debit cards and bank transfers – Avatrade goes one step further by also accepting credit cards, and e-wallets such as Neteller and Skrill.
Other Assets
Coinbase is exclusively involved in digital currencies. Avatrade, on the other hand, also offers thousands of alternative assets. This includes everything from stocks and ETFs to forex and commodities.

Leverage
Coinbase Pro only allows you to trade digital currencies with leverage if you are based in the US. Avatrade offers cryptocurrency leverage of up to 1:2 to traders in South Africa and many other countries.
Regulation
Coinbase is registered with all relevant authorities in the US and through CB Payments Limited – is regulated by the FCA. Avatrade is authorized and regulated by the FCA, ASIC, and the Financial Sector Conduct Authority in South Africa.
Education
Avatrade offers an extensive selection of educational materials on their website, including tutorials, videos, and guides. You can even open a demo account before trading for real, if you'd like to gain some experience beforehand.
The Verdict – Avatrade – Best Broker to Buy Cryptocurrency in South Africa
In summary, our Coinbase review South Africa found that the exchange is a great option for newbies that are looking for a simple way to enter the cryptocurrency market. All you need to do is open an account and purchase your chosen digital currency with your debit card.
However, Coinbase isn't the only user-friendly broker in this space. On the contrary, Avatrade is another great option in South Africa – as the platform allows you to buy and sell cryptocurrencies without paying any commission. Plus, you can deposit funds through a variety of methods completely fee free – while Coinbase charges a whopping 3.99%.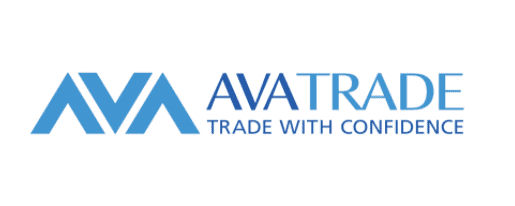 79% of retail investor accounts lose money when trading CFDs with this provider.
FAQs
Does Coinbase work in South Africa?
Yes, our Coinbase exchange review found that the provider is authorized to offer cryptocurrency brokerage services to South Africans.
How do I withdraw money from Coinbase South Africa?
You can withdraw funds by logging into your Coinbase account and entering the amount you would like to cash out. The funds will be sent to the same payment method that you initially used to deposit it with.
How much does Coinbase South Africa charge?
Coinbase charges 3.99% to buy crypto with your debit card. Standard trading commissions amount to 1.49% of the transaction amount.
What payment methods does Coinbase South Africa support?
Coinbase supports debit card payments and bank account transfers. If you want to deposit funds with a credit card or e-wallet - you might want to consider Avatrade.
What cryptocurrencies does Coinbase support?
Coinbase supports dozens of cryptocurrencies - covering both large-cap and small-cap coins. We have listed the full list of supported coins further up in this Coinbase exchange review.
Is Coinbase legit?
Yes - although Coinbase is one of the most expensive cryptocurrency brokers in the industry, it is a safe platform to use.