How to Buy Ripple in South Africa – Beginner's Guide
Cryptocurrencies have been one of the brightest stars in the global market over the past year. Few coins have performed better than Ripple (XRP), a cryptocurrency created for real time payments and currency exchanges.
Ripple has seen widespread adoption in recent years, including by major financial institutions like banks. While the blockchain-based payments system has some similarities to Bitcoin and Ethereum, it offers more than 100 times faster transaction processing.
If you want to learn how to buy Ripple in South Africa, this guide will cover everything you need to know. We'll explain how Ripple works, whether it's a good investment, and where to buy Ripple in South Africa.
How to Buy Ripple South Africa – Step by Step Guide 2021
Want to buy Ripple in South Africa right away? You can get started by following these 4 steps:
1, Open an Account with eToro – eToro is a South African cryptocurrency exchange that offers 0% commission when trading Ripple. Head to the website, click 'Join Now,' and create a new account using your email address.
2. Upload ID – eToro enforces Know Your Customer (KYC) rules, so you need to verify your identity. Upload a copy of your passport or driver's license along with a copy of a recent financial statement.
3. Deposit – Add at least 3,000 ZAR to your trading account by debit card, credit card, bank transfer, PayPal, Neteller, or Skrill.
4. Buy Ripple – Search for 'Ripple' and click 'Trade' when it appears in the eToro dashboard. Enter how much money you want to invest, set a stop loss or take profit price, and click 'Open Trade' to buy Ripple.
What is Ripple?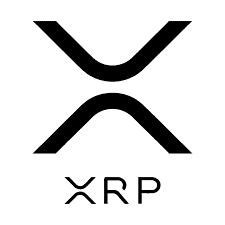 Ripple, also known as XRP, is a cryptocurrency built using blockchain technology. Ripple was created in 2012 by a company called Ripple Labs, which still oversees the Ripple blockchain.
Much like Bitcoin, Ripple was designed to allow anyone, anywhere in the world to send money anonymously through a decentralised payment system. However, there are some important differences between Ripple and Bitcoin that you should know about.
First, the way that Ripple coins are released from the blockchain into circulation is different from how Bitcoin is released. Ripple doesn't need to be mined like Bitcoin.
Instead, all of the XRP that will ever enter into circulation were pre-mined before Ripple was released to the public. Coins are held in an escrow account and are released monthly based on how many transactions are taking place on the Ripple blockchain.
Since there is no intensive mining process involved, transactions using Ripple can be processed incredibly quickly. Transactions using Ripple are processed more than 200 times faster than transactions using Bitcoin, and 100 times faster than those using Ethereum. So, Ripple can be sent or received nearly instantly, whereas it may take other cryptocurrencies several seconds for your transaction to go through the blockchain.
Why Buy Ripple? Ripple Analysis
Even as Ripple has grown in popularity in the past few years, it's never had the same spotlight as the original cryptocurrency: Bitcoin. So, why should you buy Ripple instead rather than buy Bitcoin or another altcoin?
The main reason is Ripple's transaction speed. Slow transaction processing has been one of the biggest barriers that digital currencies have faced when competing with fiat currencies.
To put this in perspective, credit card companies typically process more than 5,000 transactions per second. Bitcoin can only process around 7 transactions per second, and Ethereum 15.
The Ripple blockchain is capable of processing 1,500 transactions per second. While that's still not quite equal to what credit card companies can do, it's more than fast enough for Ripple transactions to be used for everyday purchases in the real world. In other words, XRP is a more feasible alternative to credit cards than Bitcoin and Ethereum.
Another reason to be bullish about Ripple is that Ripple Labs, the creators of XRP, has been working hard to bring the cryptocurrency into the mainstream.
Ripple Labs coordinates a network of more than 200 financial institutions that are using XRP alongside fiat currency for international payments. These banks and investment firms have been able to create cross-border bank accounts using Ripple, and have saved over 8.5 million ZAR per year by avoiding the transaction fees that are usually tacked onto international transactions.
Ripple Price
Ripple's price has closely mirrored the price movements of Bitcoin. That's in large part because interest in Bitcoin tends to increase investors' interest in altcoins like Ripple.
So, when the price of Bitcoin rises, the price of Ripple typically shoots up. When Bitcoin falls, the XRP price can drop precipitously.
If you just look at the beginning and end of 2020, you'd think that Ripple's price hadn't budged all year. But the cryptocurrency shot up an astounding 360% to $0.685 per coin from March to November. Then in December, XRP lost 53% of its value in a span of just 4 days.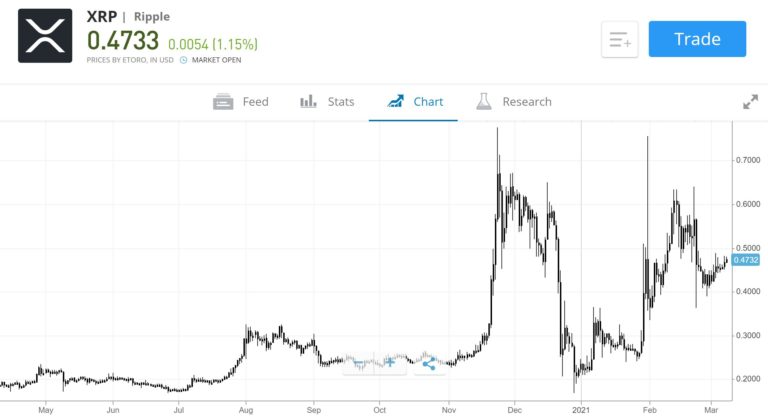 Ripple's high volatility continued through the first months of 2021. Today, XRP is trading at a price of $0.479 per coin – 30% below the cryptocurrency's November high – and the cryptocurrency has a valuation of $47.8 billion.
Ways of Buying Ripple
Wondering how to buy Ripple currency in South Africa? It's incredibly easy and you can use a variety of different payment methods.
Let's take a closer look at your options to help you find the best way to buy Ripple.
Buy Ripple with PayPal
PayPal currently offers trading on Bitcoin, Ethereum, Litecoin, and Bitcoin Cash. But you can't buy Ripple directly through PayPal's cryptocurrency exchange.
That doesn't mean you can't use PayPal to buy Ripple in South Africa, though. You just need to find a cryptocurrency exchange that allows you to fund your account using PayPal.
There are several platforms that support PayPal payments to buy Ripple, including eToro.
Buy Ripple with Debit/Credit Card
One of the best ways to buy Ripple is with a debit or credit card. Most cryptocurrency trading platforms, including eToro and Binance, allow you to fund your account with a card payment. Just keep in mind that some exchanges charge an extra fee when you pay with a credit card.
Buy Ripple with Bitcoin
If you already own Bitcoin, whether from a Bitcoin exchange or another source, you can use it to buy XRP in South Africa. Most crypto exchanges allow you to easily deposit your existing Bitcoin to fund your trading account. Once you've done that, you can convert directly from Bitcoin to Ripple.
Buy Ripple with Luno
Luno is a Bitcoin trading platform that also offers Ripple trading. You can fund your account with Bitcoin, a bank account, a debit card, or a credit card. Luno also offers its own cryptocurrency wallet that you can use to safely store your Ripple.
Where to Buy Ripple in South Africa
One important thing to know about how to buy Ripple coin in South Africa is that you will need a cryptocurrency exchange or cryptocurrency trading platform. There are many different options available in South Africa, but different platforms offer different trading tools, pricing, and customer support.
To help you decide where to buy Ripple in South Africa, we'll review two of our top-rated Ripple trading platforms in the country:
1. eToro – Best Cryptocurrency Exchange to Buy Ripple Coin
eToro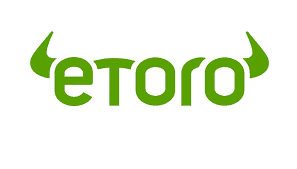 is a global cryptocurrency exchange that offers trading on 15 different digital coins, including Ripple. The platform charges zero trade commissions. Instead, you pay a 2.45% spread when you buy Ripple and nothing when you sell it.
One of the best things about eToro is that you get to choose whether Ripple is a long term investment for you or whether you want to trade on the coin's price for a short term profit. If you want to invest in XRP, you can buy the coin outright and store it in eToro's built-in cryptocurrency wallet, our top pick for best ripple wallets. If you want to trade XRP, eToro offers cryptocurrency CFD trading with leverage up to 2:1.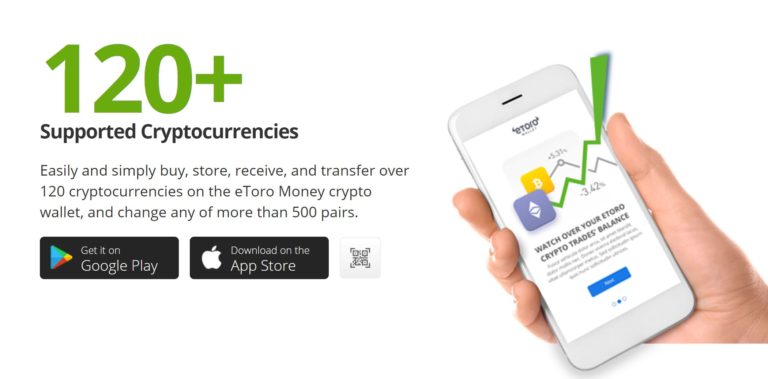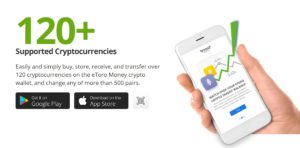 eToro offers a variety of helpful tools to help you get the best possible price for Ripple. For example, the platform includes a technical charting interface with over 100 studies included. eToro also offers projections and research from professional analysts to help you interpret Ripple's price fluctuations.
This crypto broker also makes trading more fun with a social trading network. You can share ideas with other cryptocurrency traders and learn about up-and-coming digital currencies that could add to your portfolio. If you find a highly successful Ripple trader, you can even set aside a portion of your funds to mimic their trades.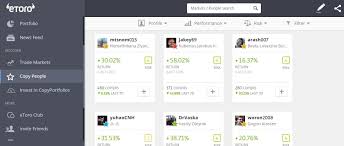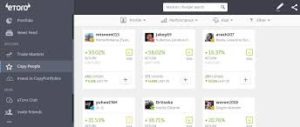 eToro is regulated by the UK Financial Conduct Authority (FCA) and is considered highly trustworthy. In addition, the platform offers 24/5 customer support by phone and email.
Pros
Crypto exchange with 15 digital currencies
Spread only on one side of your trade
Supports XRP CFD trading
Built-in cryptocurrency wallet
24/5 customer phone support
Cons
Moderately high spread for XRP trading
Small currency conversion and withdrawal fees
Cryptoassets are highly volatile unregulated investment products. No investor protection.
2. Libertex – Best Platform for Ripple CFD Trading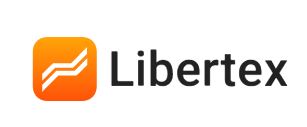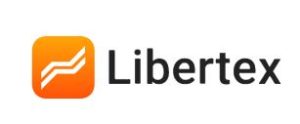 Libertex is one of the best CFD trading platforms in South Africa. The broker has CFDs available for 35 different cryptocurrencies, including XRP. Plus, since Libertex isn't a cryptocurrency exchange, you don't need to worry about setting up a digital wallet.
One of the advantages to trading Ripple CFDs with Libertex is that it's extremely inexpensive. Libertex charges a fixed commission of 1% per trade and doesn't have variable spreads. The broker also offers leverage of 2:1 and only requires a minimum volume of 365 ZAR per trade.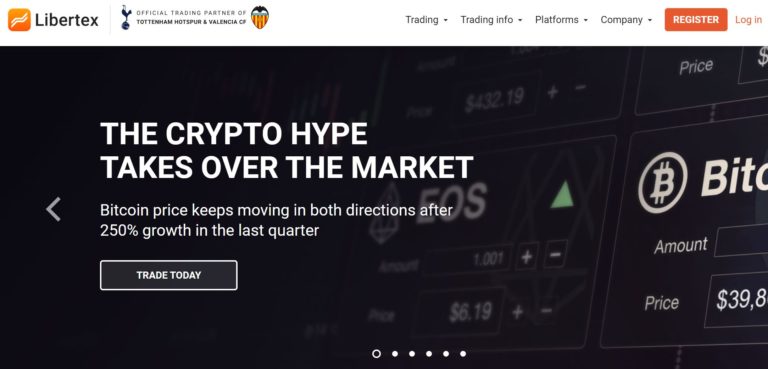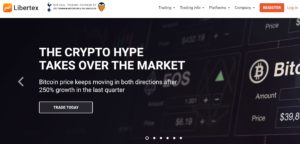 Libertex's trading platform is built with advanced crypto traders in mind, but it's user-friendly enough for anyone to use. The platform includes dozens of technical studies, a market news feed, and an economic calendar. In addition, the Libertex platform is highly customisable and includes a demo account so you can practice trading XRP before committing real money.
You can also trade using the Libertex mobile app, which offers the same suite of tools that you get on a desktop computer. This app is particularly helpful for trading XRP on the go, which is much needed since the cryptocurrency market operates 24/7.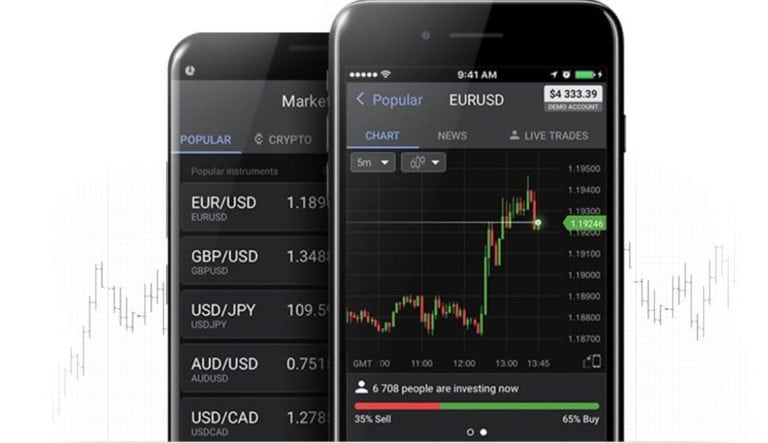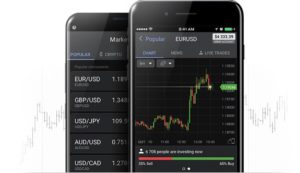 Libertex is regulated by the Cyprus Securities and Exchange Commission (CySEC). The platform only offers customer support by email, but we've found the support team to be very responsive to questions.
Pros
Trade CFDs for 35 cryptocurrencies
Fixed 1% commission per XRP trade
Advanced trading platform with mobile app
Includes demo account
Regulated by CySEC
Cons
Cannot buy XRP outright
Customer support by email only
74% of retail investor accounts lose money when trading CFDs with this provider.
How to Buy Ripple Tutorial
Ready to buy Ripple? We'll show you how to buy Ripple in South Africa using eToro. eToro allows you to buy Ripple outright, includes a built-in crypto wallet, and offers inexpensive trading fees.
Step 1: Open an Account with eToro
To get started with eToro, head to the broker's website click 'Join Now.' You can create a new account using your email address or with your Facebook or Google login information.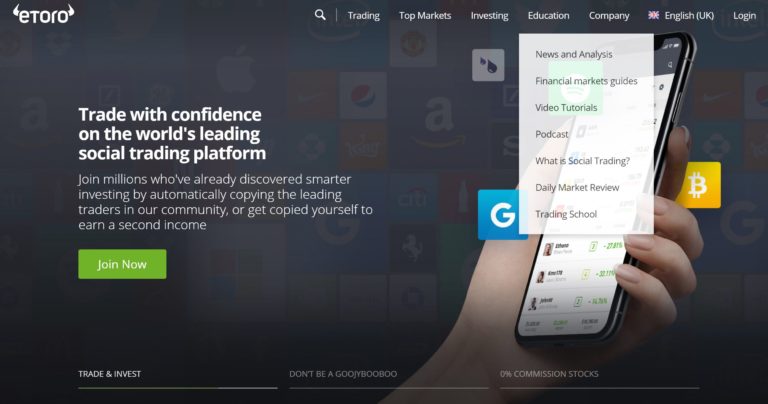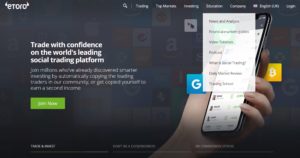 Step 2: Upload ID
eToro is regulated by the UK FCA, which requires that you verify your identity before depositing funds and trading. You can complete this step by uploading a copy of your passport or driver's license. You'll also need a proof of address, such as a copy of a recent financial statement or utility bill.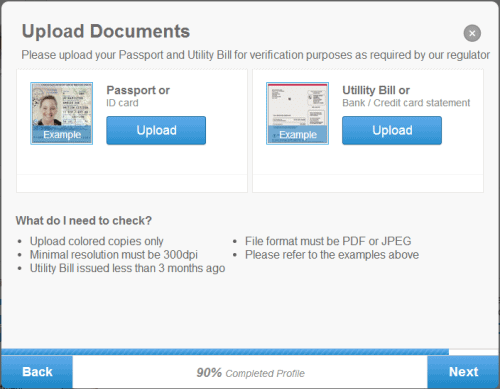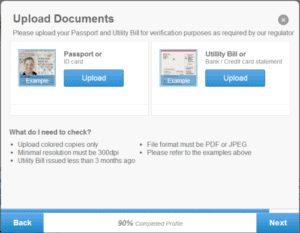 Step 3: Deposit Funds
eToro requires a minimum deposit of 3,000 ZAR when you open a new account. You can fund your account with a bank transfer, credit card, debit card, or an e-wallet like PayPal, Neteller, or Skrill.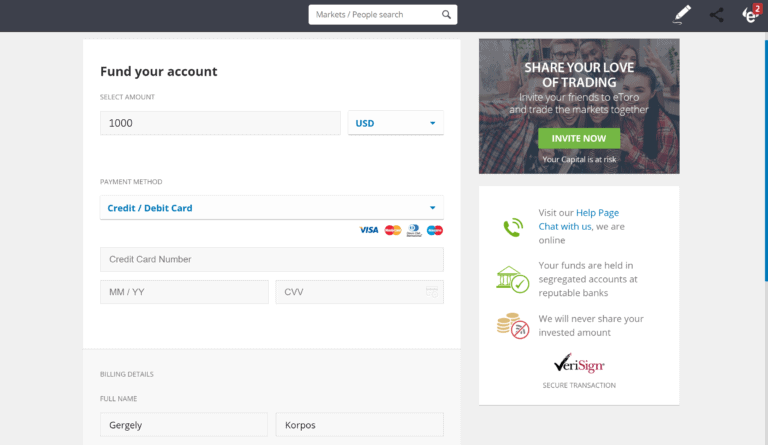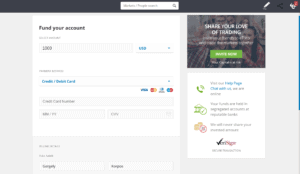 Step 4: Buy Ripple
Now you're ready to buy Ripple with eToro. Go to your account dashboard and search for 'Ripple' or 'XRP.' When the cryptocurrency appears in the drop-down menu, click 'Trade' to open a new order form.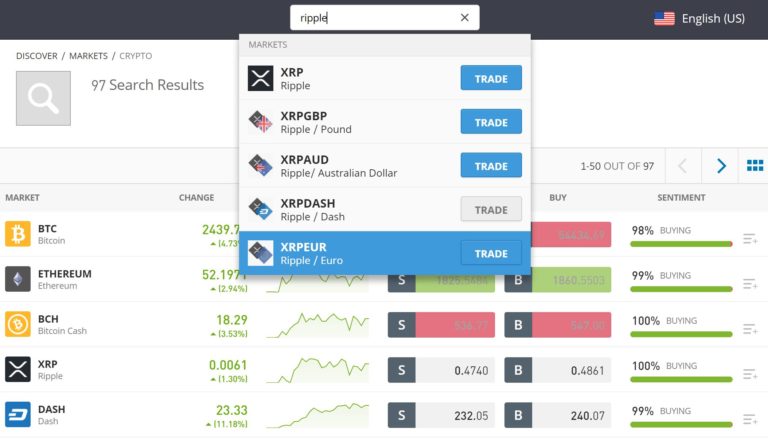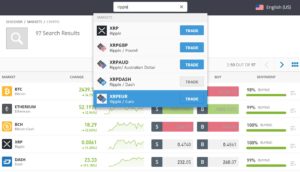 In the order form, enter the amount of money you want to invest in Ripple. You can select a stop loss or take profit level for your order. When you're ready, click 'Open Trade' to buy Ripple.
How to Ripple Currency in South Africa – Conclusion
Ripple is an increasingly popular cryptocurrency that offers much faster payment processing than Bitcoin and is used by over 200 financial institutions. This coin's price fluctuations and the prospects of mainstream adoption of XRP make it a target for both short term trading and long term investing.
Now that you know how to buy Ripple in South Africa, it's time to get started. Click the link below to sign up for an eToro account today and use the best way to buy Ripple in South Africa.
eToro – Best Trading Platform to Buy Ripple in South Africa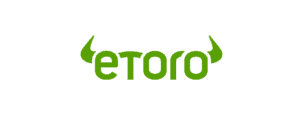 Cryptoassets are highly volatile unregulated investment products. No investor protection.
FAQs
Do I need a cryptocurrency wallet to buy XRP?
If you are buying XRP outright from a cryptocurrency exchange, you will need a crypto wallet to store your coins. eToro includes a built-in crypto wallet. If you are trading CFDs, you do not need a wallet.
How do I buy Ripple stock?
Ripple Labs, the company behind Ripple, is privately held and does not trade on the stock market. The best way to buy Ripple is to buy the digital XRP cryptocurrency.
How much is Ripple worth?
A single Ripple coin is currently worth $0.478, or around 7.4 ZAR. The market cap of XRP is currently $47.8 billion.
How many XRP exist?
Ripple is pre-mined and there will only ever be at most 100 billion XRP in circulation. Around 38 billion coins have been released to the public so far.
Is XRP decentralised?
XRP was created by a company, Ripple Labs, and the blockchain works differently than the Bitcoin blockchain. Still, it is considered a decentralised currency and Ripple Labs does not have any control over the price of XRP.