About Us
BuyShares.co.za was established in 2020 with a simple aim: to be the leading financial educational hub for both beginners and experienced investors. Our website provides top quality insights through financial educational guides and video tutorials on how to buy shares and invest in stocks. We compare the top providers along with in-depth insights on their product offerings
Our Mission
Millions of people South Africa and the world at large continue to view the stock market as a complex investment niche and something restricted to experienced investors.
We want to deconstruct this perception and help you and everyone around you understand the inner workings of the stock market. Most importantly, we want to walk you through the process of making your first share investment and all the other steps of your investment journey. In a market where you are bombarded with thousands of possible stocks, finding the best and most lucrative investment can be a challenge.
We are here to clear the noise and help you identify the best stocks for you, in addition to the stock brokers who provide the highest quality services The educational materials posted on this website are aimed at helping you break down the complexities associated with the stock trading markets.
Company Information and Address
BuyShares.co.za parent company is Finixio Ltd, an online media company based in London, UK and the company registration number is 11705811.
Address: St Magnus House, 3 Lower Thames Street, London, ECR3 6HE.
You can get in touch with us via our Contact Us page or by emailing [email protected]
Editorial Policy
We only work with highly qualified investment writers, analysts, and experts in their fields. This ensures that every piece of information that makes it to our website if highly accurate, factual, up to date, and reliable. Our in-house editorial team also checks the authors' contributions for relevancy and confirms that the content is helpful and unbiased.
Believe you have what it takes to become a content contributor on our site? Send us an email at [email protected] or via our Contact Us page.
Advertising Policy
Some of the content we publish on Buyshares.co.za may be accompanied by sponsored product features, but these commercial sponsorships do not in any way compromise the integrity of our authors or the independence of the Buyshares.co.za website.
Our commercial team will be more than happy to discuss any potential commercial partnership and advertising placements within our comparison guides or other content. We work very closely with our partners and have proven experience of driving significant commercial value to brands.
We are open to new advertising partnerships. If you wish to advertise on Buyshares.co.za or our sister sites Learnbonds.com and Insidebitcoins.com, please shoot us an email at [email protected].
Our Contributors: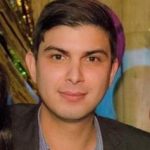 Kane Pepi
Kane Pepi is a British researcher and writer that specializes in finance, financial crime, and blockchain technology. Now based in Malta, Kane writes for a number of platforms in the online domain. In particular, Kane is skilled at explaining complex financial subjects in a user-friendly manner.
Academically, Kane holds a Bachelor's Degree in Finance, a Master's Degree in Financial Crime, and he is currently engaged in a Doctorate Degree researching the money laundering threats of the blockchain economy.
Kane is also behind peer-reviewed publications – which includes an in-depth study into the relationship between money laundering and UK bookmakers. You will also find Kane's material at websites such as MoneyCheck, the Motley Fool, InsideBitcoins, Blockonomi, Learnbonds, and the Malta Association of Compliance Officers.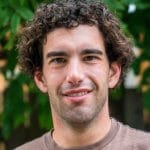 Michael Graw
Michael Graw is a freelance journalist based in Bellingham, Washington. He covers finance, trading, and technology. His work has been published on numerous high-profile websites that cover the intersection of markets, global news, and emerging tech.
In addition to covering financial markets, Michael's work focuses on science, the environment, and global change. He holds a Ph.D. in Oceanography from Oregon State University and worked with environmental non-profits across the US to bridge the gap between scientific research and coastal communities.
Michael's science journalism has been featured in high-profile online publications such as Salon and Pacific Standard as well as numerous print magazines over the course of his six-year career as a writer. He has also won accolades as a photographer and videographer for his work covering communities on both coasts of the US.
Other publications Alejandro has written for include TechRadar, Tom's Guide, StockApps, and LearnBonds.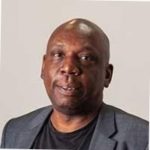 Gary McFarlane
Gary was the production editor for 15 years at highly regarded UK investment magazine Money Observer. He covered subjects as diverse as social trading and fixed income exchange traded funds. Gary initiated coverage of bitcoin and cryptocurrencies at Money Observer and for three years to July 2020 was the cryptocurrency analyst at the UK's No. 2 investment platform Interactive Investor. In that role he provided expert commentary to a diverse number of newspapers, and other media outlets, including the Daily Telegraph, Evening Standard and the Sun.
Gary has also written widely on cryptocurrencies for various industry publications, such as Coin Desk and The FinTech Times, City AM, Ethereum World News, and InsideBitcoins. Gary is the winner of Cryptocurrency Writer of the Year in the 2018 ADVFN International Awards.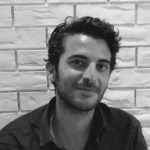 Tom Chen 
Tom is an experienced financial analyst and a former grains derivatives day trader specializing in futures, commodities, forex, and cryptocurrency. He has over 10 years of experience in the Finance industry spanning across a day trader position at Futures First, and a web content editor and writer at FXEmpire.
Tom is an expert in the areas of day trading and technical analysis as it applies to futures, cryptocurrencies, forex, and stocks. Tom's primary interests include economics, trading, social-economic systems, technology, and politics.
He has a B.A. in Economics and Management, a Journalism Feature Writing certificate from the London School of Journalism.
Tom has written for various websites, such as FX Empire, the The Motley Fool, InsideBitcoins, and Learnbonds.