FXCM South Africa Review – Fees, Platforms, Pros and Cons Revealed
While some investors in South Africa prefer to buy shares with the view of holding on to them for a number of years, others like to engage in short-term trading. Put simply, this means that you will be speculating on the short-term price movement of a stock. This gives you the option of going both long and short on the asset – which gives you heaps of flexibility.
If this sounds like something of interest to you, FXCM is a popular option with traders in South Africa. You'll get to trade on a commission-free basis, and even apply leverage. But is FXCM the right broker for you? Read our FXCM review to find out!
In this article, we explore the ins and outs of FXCM South Africa. We cover everything you need to know surrounding fees, tradable assets, leverage, order types, regulation, and more.
What is FXCM South Africa?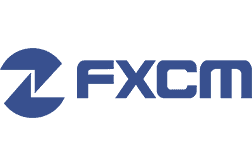 FXCM is an online trading platform that specializes in CFD (contracts-for-differences) instruments. This means that you will have access to heaps of tradable assets without needing to take ownership.
For example, FXCM covers everything from stocks, indices, forex, commodities, and even cryptocurrencies. Although you won't be able to take ownership of your chosen asset, you will have the benefit of being able to trade on a commission-free basis.
You will also be able to apply leverage on your trades at FXCM, and have the option of going long or short. As such, this offers traders in South Africa much more in the way of sophisticated investment tools. Launched in 1999, FXCM South Africa is well respected in the online brokerage arena.
Its strong standing in the space is further amplified when you look at its regulatory status. For example, not only is it licensed by the South African Financial Sector Conduct Authority, but a number of other tier-one bodies, too.
What Assets are on FXCM South Africa?
As we discussed in the section above, FXCM South Africa is a CFD-only broker. Put simply, this means that you will not able to buy shares and other assets in the traditional sense. Instead, you will be trading on a short-term basis.

If this does appeal to you, below you will find a list of the many asset classes that FXCM supports.
Stocks: FXCM has decided to focus exclusively on US-listed stocks. This covers both major exchanges – the NYSE and NASDAQ. As such, you can speculate on the short-term direction of companies like Apple, Ford Motors, Netflix, Tesla and many of the other best shares to buy.
Indices: Some traders in South Africa like to speculate on the short-term value of the wider stock markets. At FXCM, you can access indices such as the Russell 2,000, Dow Jones 30, and FTSE 100. These markets, in particular, are a lot less volatile in comparison to individual stocks.
Forex: FXCM offers a comprehensive currency trading arena. You can buy and sell heaps of forex pairs – such as GBP/USD and EUR/USD. The forex department operates 24/5 to mirror that of the traditional financial markets.
Commodities: There is also growing demand in South Africa to trade commodities. If this is something you are interested in, FXCM offers the likes of gold, oil, and natural gas.
Cryptocurrencies: If you have a slightly higher appetite for risk, FXCM also supports digital currencies. This marketplace offers a much higher risk vs reward ratio. You can trade cryptocurrencies at FXCM 24/7.
As you can see from the above, you will never be short of assets to trade at FXCM. This allows you to diversify across heaps of financial markets at the click of a button.
FXCM South Africa Fees and Commissions
In a nutshell, FXCM allows South Africans to trade CFDs on a commission-free basis. This is crucial – as it ensures you are able to make ultra-small, but frequent gains. Similarly, you are not penalized for trading smaller amounts.
With that being said, our FXCM review review found that this patform is not completely fee-free, as you need to take the spread into account. If you're a trading newbie, this is simply the difference between the buy and sell price of your chosen CFD instrument.
There is no one-size-fits-all answer as to how much you should expect to pay in spreads at FXCM, as this will depend on:
Current trading conditions
Whether you are trading during standard market hours for the respective exchange
The specific financial instrument you are trading
But, we can give you some FXCM spread examples to show you just how competitive the online broker is.
EUR/USD: 0.7 pips
EUR/JPY: 0.8 pips
SPX500: 0.6 pips
Copper: 0.0 pips
Gold/USD: 0.0015 pips
Crucially, you will see that major asset classes like EUR/USD, Gold/USD, and the S&P 500 can be traded at super-wide spreads. In fact, when you also consider that FXCM allows you to access these popular marketplaces on a commission-free basis – FXCM is up there with the best of them.
FXCM Account Types
FXCM offers three account types for traders: Mini, Standard and Active accounts. Each account type differs in terms of the currency pairs you can trade, the spreads, and the minimum deposit amount. Luckily, FXCM offers an online wizard that helps you choose the right account for you. All you need to do is answer a few questions and FXCM will then propose the account type that best matches your preferences.
FXCM Leverage for South Africans
If you are looking for a high-leverage broker in South Africa, our FXCM review found that the broker offers huge limits. In fact, the platform notes that by default, all accounts start with an initial limit of 1:400.
Take note, 1:400 is only available when you trade forex. If you are interested in other CFD products like stocks, indices, or commodities – this is reduced to 1:200. As such, a $500 account balance when trading stock CFDs at 1:200 would permit a maximum trade size of $100,000.
However, it should be noted that in order to benefit from the highest leverage limits, FXCM requires a minimum account balance of $20,000 – which is about 335,000 rands. If your account falls below this threshold, then your FXCM leverage limits will be reduced to 1:100 when trading forex. With that said, your CFD leverage will remain at 1:200 irrespective of your account balance.
FXCM Trading Platforms
As an online CFD broker that strives to attract traders of all skill-sets, FXCM gives you a number of options when it comes to selecting a platform.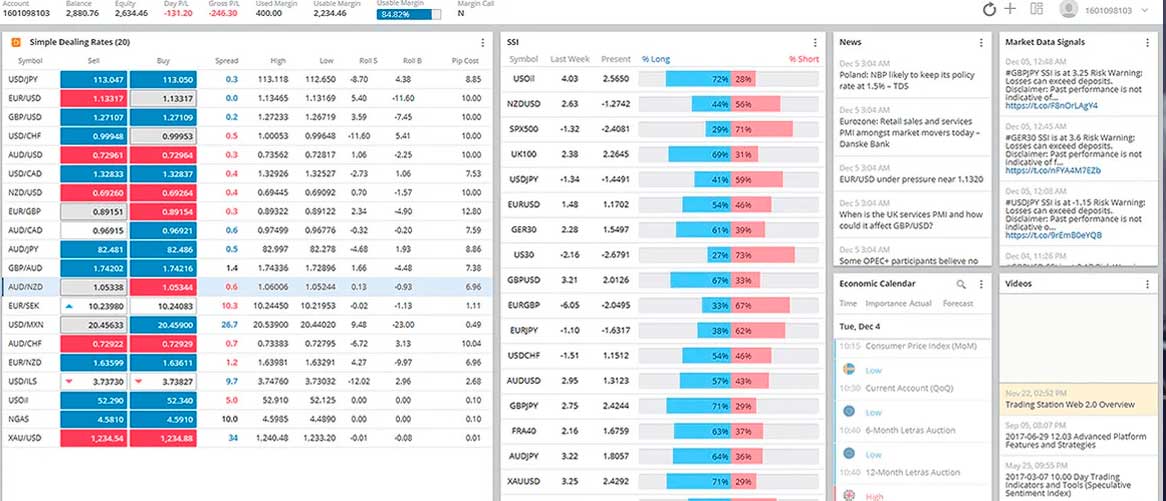 At the forefront of this is the FXCM Trading Station platform, the broker's own proprietary platform. This comes packed with technical indicators and chart analysis tools, which is ideal if you are looking to perform in-depth research. Best of all, you can access FXCM Trading Station from your standard web browser – so there is no need to download or install any software.
But, some traders in South Africa have a preference for well-known third-party platforms that can be downloaded to a desktop device. Amongst several other reasons, this allows you to install automated trading systems and EAs. The good news is that FXCM also offers support for:
MetaTrader 4 (MT4)
NinjaTrader
ZuluTrade
If you do decide to use one of the aforementioned third-party platforms, all you need to do is log in with your FXCM username and password.
We should also note that FXCM permits mobile trading. In fact, its Trading Station platform can be accessed via an Android/iOS mobile app. You can also trade at FXCM through your phone's web browser.
Education and Research at FXCM South Africa
As noted earlier, although FXCM is perfectly suitable for seasoned traders, the platform also offers a home for newbies. This is illustrated in the platform's strong educational department. For example, there are heaps of trading guides and explainers, alongside a useful glossary of terms.

Inexperienced South African traders might also find the 'strategy' department useful. This outlines some of the most used widely trading strategies opted for in the CFD space – such as momentum trading and position trading. There are also economic calenders and live classrooms.
FXCM Bonus
Like some other stock brokers, FXCM offers bonuses to entice new customers. The current FXCM bonus is a $20 offer which you can claim by making a new account and a $50 minimum deposit. You can then use your bonus to trade the many markets on offer! This broker regularly offers new bonuses, and has even been recognised as a no deposit bonus broker before, so be sure to keep an eye out for the latest offers.
FXCM Demo Account
If you want to try out the platform out without putting your money on the line, you can do so via the FXCM demo account. The demo provides £50,000 of virtual money and offers the full functionality of FXCM broker, and you can also try out the MT4 demo if you want to see what that trading platform has to offer.
Deposits and Withdrawals
Our FXCM review found that this broker supports a wide range of South African payment methods, so getting money into and out of the broker is easy.
This includes:
South African debit/credit cards
South African bank accounts
Skrill
Union Pay
Neteller
Although FXCM notes that debit/credit card payments can take up to 1 working day to process, in the vast majority of cases this will be instant. As such, you can often start trading straight away. Take note, FXCM does not charge any deposit fees, which is great.
The FXCM minimum deposit is $50, which is around 832 rands.
FXCM South African Regulated Licenses
Launched way back in 1999, it will come as no surprise to learn that FXCM is heavily regulated. After all, the online broker has an excellent reputation in the online investment space. Most importantly, FXCM is regulated and authorized in South Africa.
Its domestic licensing details can be found below:
FXCM South Africa (PTY) LTD is an operating subsidiary within the FXCM group of companies (collectively, the "FXCM Group").
FXCM South Africa (PTY) LTD is an authorized Financial Services Provider and is regulated by the Financial Sector Conduct Authority under FSP No 46534. Registered address: 114 West Street, 6th Floor, Katherine & West Building, Sandton, 2196, Johannesburg, South Africa.
This means that you will have a regulatory oversight from your national licensing body. It also means that FXCM is required to keep your funds in segregated bank accounts. Put simply, this means that the broker must keep client money separate from its own working capital.
As a result of its commitment to regulation, FXCM is required to ask all new clients to upload ID and a proof of address. You will be asked to do this when you first register an account.
FXCM Customer Service South Africa
FXCM offers several options when it comes to customer support. This includes a live chat facility that in most cases, will connect you with a support agent straight away.
Alternatively, you can email the broker at [email protected].
If you want to speak with an agent over the telephone, you can contact FXCM on a local South African toll number. This can be reached at 800990863.
The customer service team at FXCM work on a 24/5 basis. As such, you won't be able to receive assistance on your account over the weekend.
How to Get Started With FXCM South Africa?
If you like the sound of trading stocks and other CFD assets and wish to get started with FXCM right now – following the guidelines listed below.
Step 1: Open an Account
Visit the FXCM website and elect to open an account.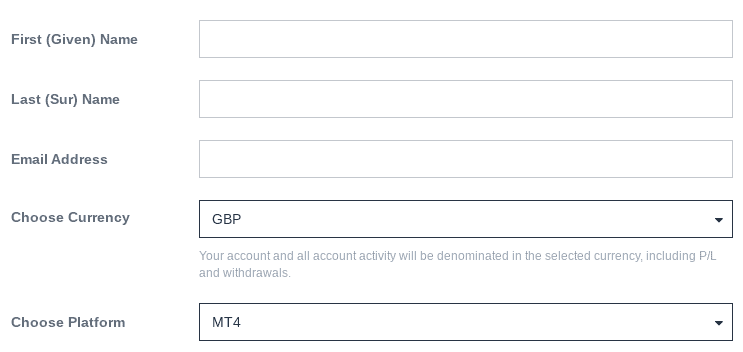 You will need to provide some personal information, such as your:
Full Name
Home Address
Date of Birth
Contact Details
South African tax number
As you will be trading leveraged products – FXCM will need to ask you some questions about your historical trading experience.
Step 2: Verify Your Identity
As we covered just a moment ago, FXCM will now ask you to upload some identification documents.
This includes your:
Passport or driver's license
Utility bill or bank account statement
Step 3: Deposit Funds
The FXCM minimum deposit threshold is $50. This amounts to approximately 832 rands. You can fund your account with a debit/credit card, bank account, or e-wallet.
Step 4: Set-Up Trading Platform
As soon as your deposit has been funded, you will then need to decide which trading platform you want to use.
If opting for the FXCM Trading Station platform, you can access this via the broker's website
If you want to use a third-party platform like MT4 or ZuluTrade, you will need to download the software to your device if you haven't already done so. Then, use your FXCM login details.
You also have the option of trading via your mobile phone. If you want to do this, download the FXCM mobile app.
Step 5: Start Trading
Once you have set up your chosen trading platform, you are ready to start placing buy and sell orders!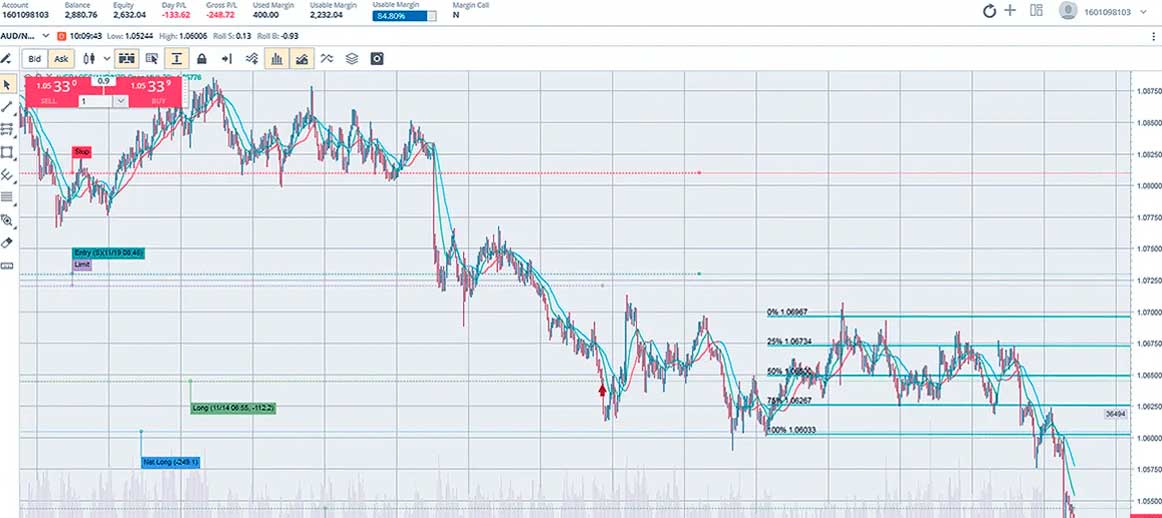 FXCM South Africa Pros and Cons
Pros
0% trading commissions
Super-tight spreads
Several asset classes supported
Lots of research and educational material
Four different trading platforms to choose from
Ideal for both newbies and experienced traders
Leverage facilities supported
FSCA regulated
Cons
CFDs only
A limited number of shares
FXCM Review – The Verdict
Our FXCM South Africa review concludes that the broker is a notable option if you are looking to trade CFDs on a short-term basis. You can access CFD markets such as stocks, indices, commodities, forex, and cryptocurrencies – all of which are commission-free assets.
We were also surprised to see just how competitive its spreads are – especially on major asset classes like currencies, gold, and indices. Most importantly, FXCM is heavily regulated in South Africa and possesses the required licenses to offer its services to the domestic market.
If you want to join FXCM, you can do so by clicking on the link below!
FXCM – 0% TRADING COMMISIONS AND TIGHT SPREADS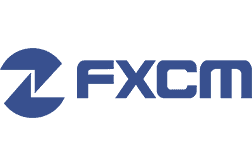 FAQs
Is FXCM regulated in South Africa?
It certainly is. In fact, FXCM South Africa (PTY) LTD is an authorized Financial Services Provider and is regulated by the Financial Sector Conduct Authority under FSP No 46534
What commissions does FXCM charge in South Acfrica?
Whether you are trading CFDs in the form of stocks, indices, gold, forex, or Bitcoin - FXCM does not charge any commissions whatsoever!
Does FXCM offer leverage to South Africans?
Yes, you will have access to leverage facilities at FXCM. The brokers offers up to 1:400 on forex and 1:200 on other CFD instruments.
What payment methods does FXMC support?
You can deposit funds with a debit/credit card, bank account, or e-wallet.
What is the FXCM minimum deposit?
FXCM requires you to deposit at least $50 - which is 832 rands.